003. Hunter Lombard
January 2018 | Hunter Lombard is a DJ and producer based in Brooklyn. Her latest track release, "Parallels", was part of the Power Puerto Rico compilation. She's a regular on Brooklyn lineups at clubs like Bossa Nova Civic Club and The Dreamhouse, with a recent set alongside Ellen Allien at Good Room.
About the mix:
I recorded this mix straight to my USB on my XDJ-RX that's set up in the living room of my apartment. My friend Devon was sitting on the couch bobbing along, so I had a little audience which always makes mixing more fun. I was coming down from a really intense 24 hour flu-type thing, so I was feeling very out of it and musically went with whatever I was feeling in the moment.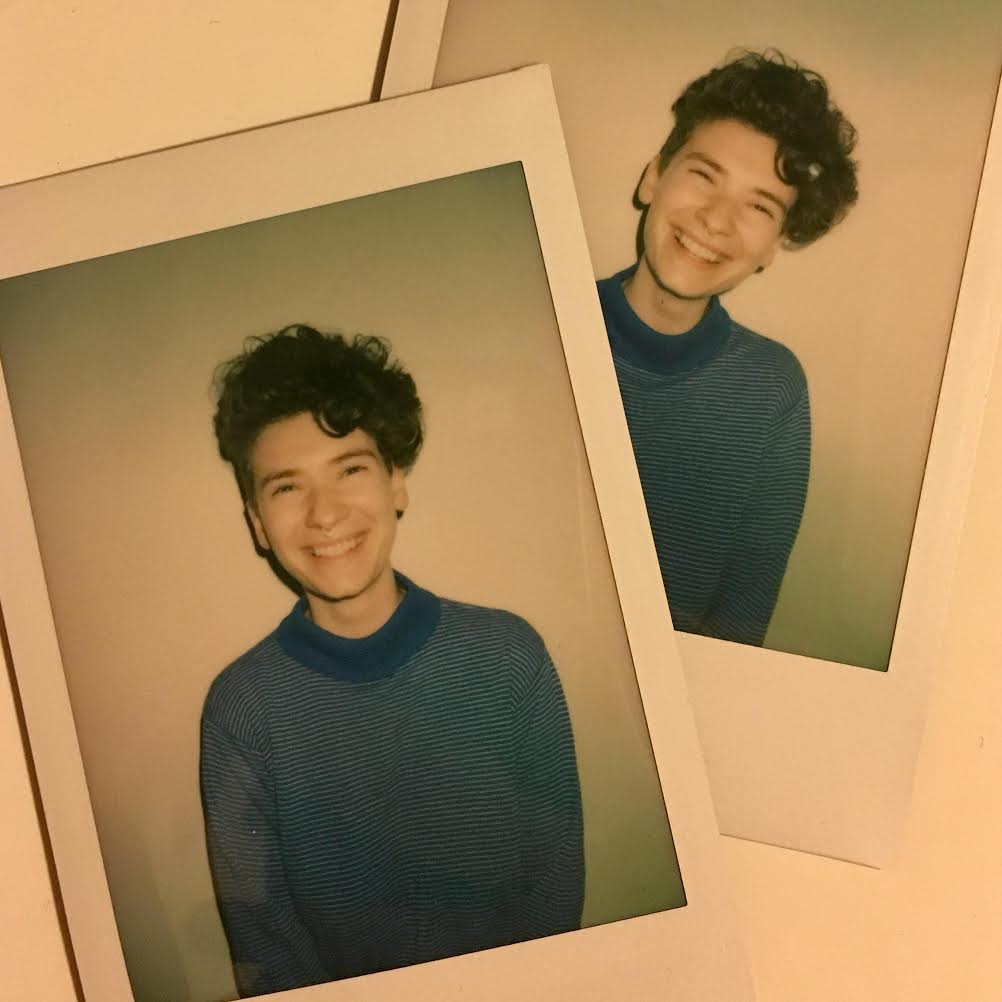 Where did you grow up? How did that shape your sound or the way you relate with music?
Growing up in NYC, there's always been an abundance of shows and parties for me to attend, spanning from the time I was 13 and my friends were putting on rock shows in houses and all ages-venues, to the parties that I play and attend now. Access to these little communities has always kept me inspired and motivated to keep making music and has always influenced the type of music that I make.
I grew up listening to mostly rock and playing in bands until I was about 17. The big shift for me came after my friends and I pooled our money together to get fake IDs. We just wanted to go out and party, and through that came my initial exposure to dance music. On any given night there were multiple parties for me to choose from, which is a privilege unique to big cities and especially New York.
What was the first dance music experience that really stuck with you?
Spring/Summer 2012 in New York is always the time that sticks out as being most pivotal in my shift from playing in bands to producing music on my own. I went to my first Mutual Dreaming that year, The Spectrum (now called The Dreamhouse) was still in its infancy and there was a monthly party held at 285 Kent (RIP) called #TOP8, which probably had the greatest impact of them all. Places like the The Spectrum and #TOP8 were safe havens for me as a queer teen and it was the first time I truly felt at home in a community.
After that party scene started to fizzle out, mainly due to DIY space closures, I started to feel a bit lost musically. I had my fake ID confiscated and a lot of the all-ages venues had started to shut down, which left me feeling disconnected from what was going on in the New York music scene.
Although I had been producing electronic music for a few years prior, my first "holy shit" moment for house/techno came when I saw Kim Ann Foxman play Boiler Room in early 2014. It opened the floodgates of old school house, techno, and rave that has directly influenced my sound today.
Funny enough, over the past few years Kim Ann has become one of my best friends and a mentor to me. My upcoming EP was recorded in a little studio in the basement of her apartment building.
Have you ever traveled specifically to attend a music event? Why do you seek out those experiences?
I was a Jack White super fan when I was a kid. From the ages of 12-15 my mom and I traveled all over the country following him on tour in whatever bands he was in at the time. At the heart of it all, I was just really obsessed and wanted to see him perform as much as possible, but traveling to new places and meeting new people really enriched the experiences and is something I'm thankful to have done at an early age.
I still love to travel specifically for music. Just this past year I made it out to Berlin to see a friend play Panorama Bar, made the yearly trip upstate to Sustain-Release, and most recently, went to the Honey Soundsystem 10 year anniversary party in San Francisco.
Now, when I go out of town for a party, it's about much more than just going for the music. I love to see how other spaces are run and how other communities party in contrast to what we have going on here in New York. There's a lot we can learn from other music scenes and it's cool to see what other people are doing beyond our little Brooklyn techno bubble.
Can you share any tracks or mixes created by someone else that really bring you back to a place or are somehow connected to a specific time or locale?
This is an old Unicorn Kid mix which perfectly encapsulates the vibe of parties like #TOP8 in Brooklyn in 2012. This mix was my first taste of 90s trance, which still heavily influences me today. Upon listening to this mix again, I instantly had flashbacks of a sweaty, summertime 285 Kent, dancing with my girlfriend till whatever time in the morning. It was an insanely fun, carefree time for me.
Share a video or photo that you recorded that takes you back to a moment, and tell us a bit about that moment.
This was taken over the little bridge at Camp Kennybrook as my friends and I were getting settled in and exploring the grounds at the first day of Sustain-Release this past year. It had been pouring for the entire day and cleared up just in time for everyone's arrival. It perfectly captures the energy that Sustain always brings. It's such a special event.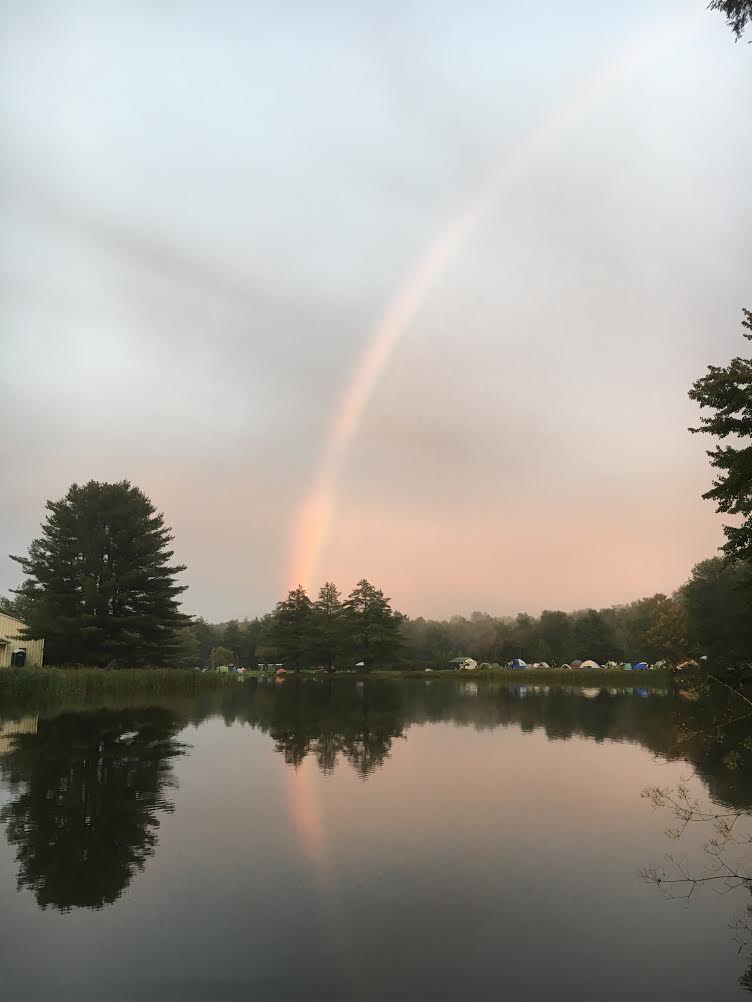 Tracklist:
S>>D - Kill Screen
Daribone - Meeting In Wooden Rooms
Foreign Sequence & Jaquarius - Virtual Planetoid 899
Morphology - Frozen State
Environ. - Anticipate
Phon.O - CLU5T3R
Kim English - Learn 2 Luv (Francois K's Atmospheric Mood - Pearson Sound Remix)
Jonny Oso - Nah
Groove Asylum - Brazil
IBON - Svever
Dimi Angélis - Ice Bridge
Lars Huismann - Into The Wild
M-M-M - KNILTP
Dj Nex - Dreams And Reality (Kreggo "Altern-ative" Mix)
Hunter Lombard - The Evas
ロフト tapes - 宇宙 c o s m o s
Follow Hunter Lombard:
Published January 2018.
♫