007. Wonja
May 2018 | The depth and breadth of Oakland-based DJ and producer Wonja's music collection is seemingly infinite. Both her solo mixes and her weekly b2bs as half of Herzog Hideout are tied together by a sense of playfulness and honesty, drifting seamlessly between dancefloor heaters and ambient soundscapes. For this mix, she's got plenty of tricks up her sleeve.
About the mix:
I'm still learning how to mix live, so this took a few takes and rearranging the order to get right, but I really enjoyed the process. I wanted to challenge myself a bit by mixing more rhythmically complex tracks and tracks with syncopation or swing. Overall I wanted to convey a sense of fun and energy with the mix. Every track has a playful element, like a tricky little irregular sound or vocal samples.
I recorded the mix in my home studio where Dan (DJML) and I stream weekly as Herzog Hideout on chew.tv.
This is where I recorded the mix and all the gear I used: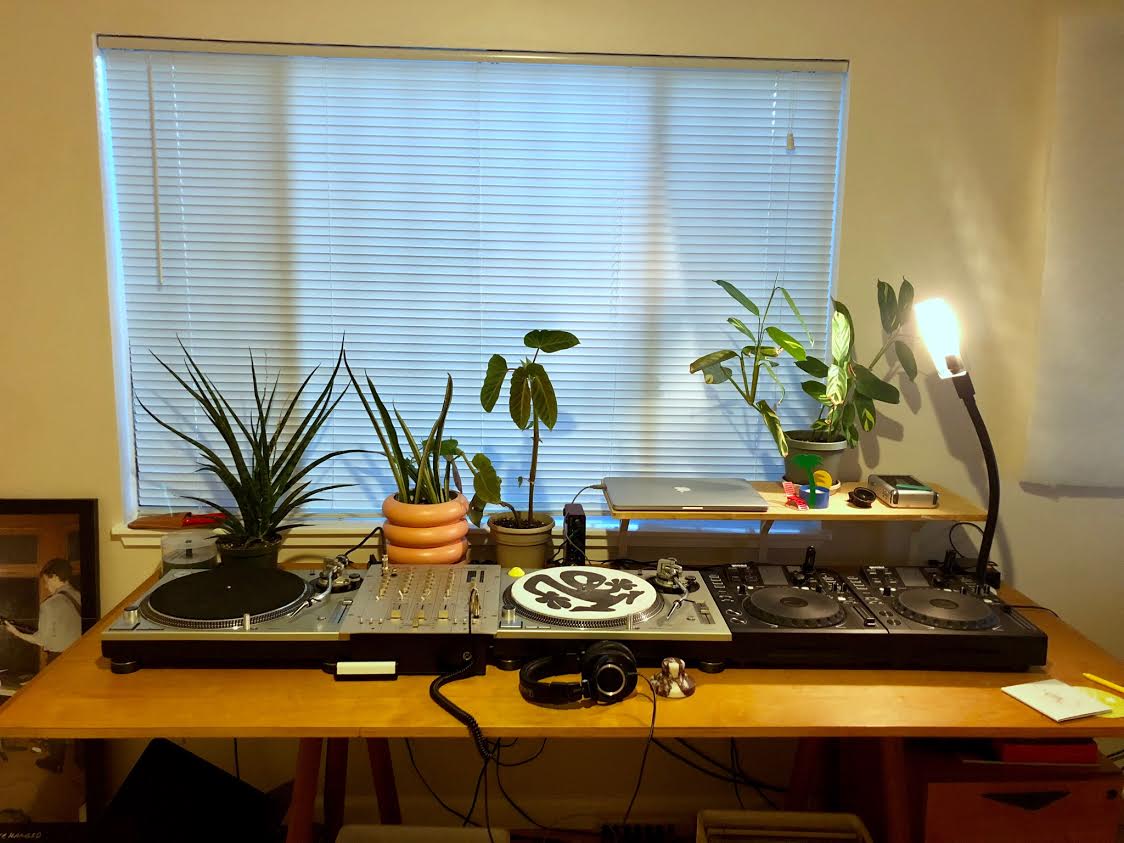 What is the place you call "home" now? How do you ensure that you're both drawing inspiration and contributing there?
I grew up in New England, but I consider the Bay Area my home. I've lived here for about 7 years, and Oakland specifically for the last 3. Navigating the scene here seems at first intimidating- lots of big acts get booked and big crowds come out for shows, but the underground is surprisingly strong. Crews like Club Chai, Surface Tension & Left Hand Path, Jacktone, Honey Soundsystem, and Katabatik are consistently putting out amazing records by local artists and putting on great shows while providing safe and inclusive spaces to experience them. They definitely inspire me to support and invest in the community here by demonstrating what's possible even with the uniquely difficult challenges they face being in the Bay.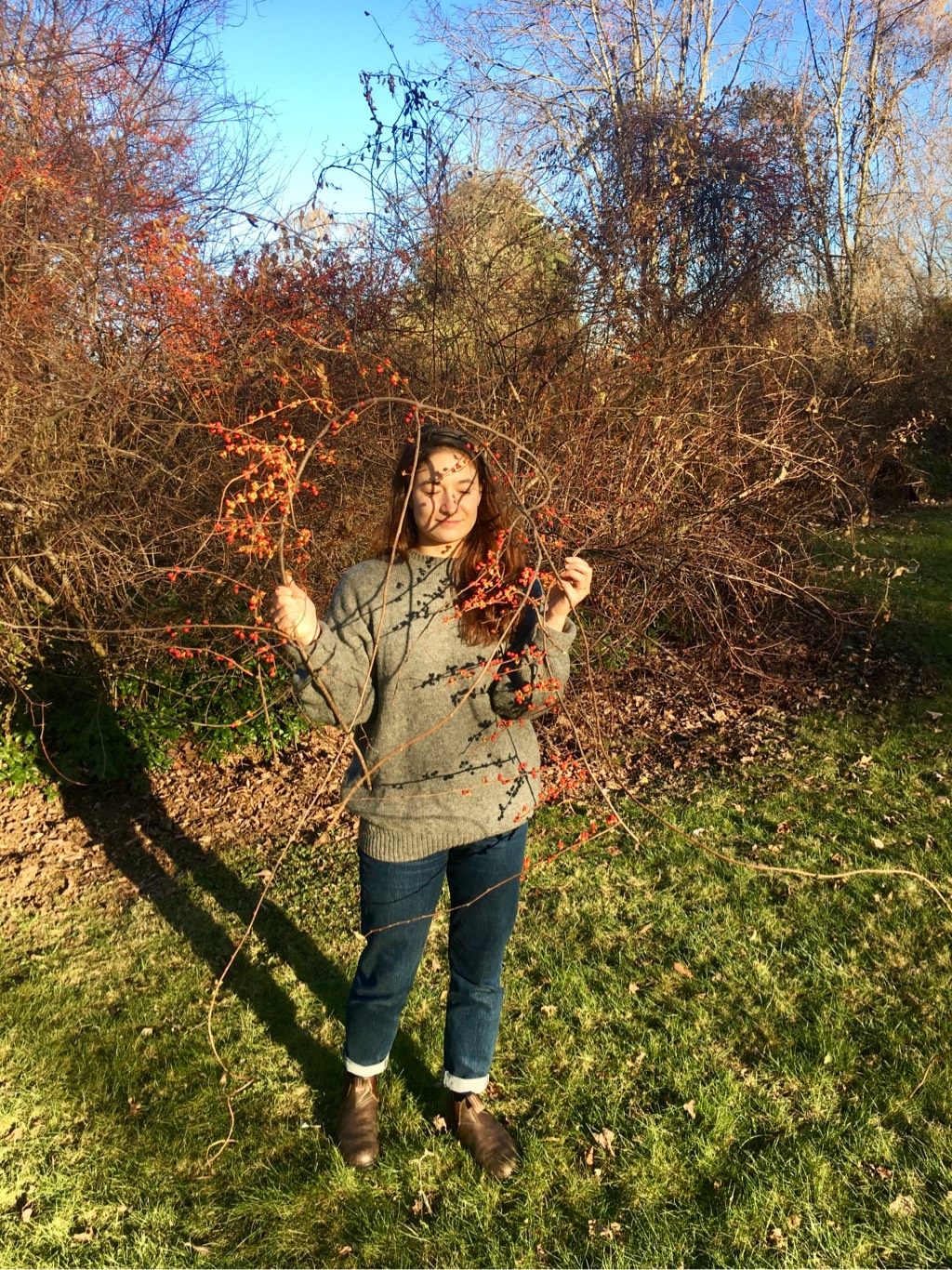 Have you ever traveled specifically to attend a music event? Why do you seek out those experiences?
Yes! I really like traveling for music events and festivals. I have somewhat limited work time off so often I plan vacations around when they're happening. I really like that I get to meet friends I've made online that are also attending, and lately festivals have been incorporating panel discussions and talks into the schedule as well. It's also a nice opportunity to experience new cities and countries, since I didn't get to travel much when I was younger. In the past few years, Unsound, Mutek, and New Forms have been highlights.
Do you have any thoughts on the present struggles of DIY collectives and spaces and how these spaces can continue to exist?
This is a tricky and emotional subject, especially in the aftermath of the Ghost Ship fire. I will say that there are a lot of DIY spaces in the Bay Area due to Burning Man, but they aren't always being controlled by people with the best politics. The spaces that artists and musicians use to practice and host events are more transient these days- they'll be there one day and the next they've moved elsewhere, and that has become the norm.
It's hard because it takes a lot of work to make these spaces truly safe, and the people who want most to do so and to whom having the space means their entire livelihood, don't always have the resources. I think in order to make sure these spaces can exist for everyone we need to understand and address the systemic issues that prevent marginalized artists from having access to those resources.
How does online communication and social media play into your music/performance practice? Can these tools be used for community building?
I definitely think so. I feel blessed by the network of genuinely nice online music friends I have, and I'm constantly learning from them. Talking about and sharing music online has exposed me to stuff that I wouldn't have otherwise found. I really hope I never stop being curious about new corners of the world of music, and so far being involved online has helped make sure of that.
I think online resources and communities also help both established and new artists and DJs, especially those who are marginalized, by sharing knowledge about everything from technique and gear to who/what to avoid in the scene.
Can you share any tracks or mixes created by someone else that really bring you back to a place or are somehow connected to a specific time or locale?
The Field - Everday - The Field really makes me reminisce about graduating from college and the Spring/Summer in New England. It was a very optimistic time for me and this track encapsulates that feeling, so I like to revisit it every so often.
Fade 2 and Yonatan present Riddim Click - amazing mix of dancehall dubs. This reminds me of going camping in Pescadero, CA by Pigeon Point Lighthouse. I couldn't get enough of this mix on that trip. I remember listening to it on a walk in the morning while a dog from a nearby farm followed me around.
Debonair - Blowing Up the Workshop - This is a relatively recent one but it's an instant classic. Dan and I listened to this while driving up to go hiking in Pinnacles National Park last year, and I remember having to wait in the car to get in to the park because it was so full (a very California problem to have) but we didn't mind because this mix was on.
Share a track you've always wanted to include in a mix, what you love about it, and why you've never managed to include it.
DJ Chuckie - Da Partycrasher - I don't know a ton about bubbling but I love this track. It's super cheesy but it absolutely goes off. Every time I prepare to make a mix I want to make this fit but I haven't been able to.
Tracklist:
Kilchhofer - Hedha
Pretty Sneaky - Untitled
DJ Marcelle - Too Long (Too Short Dub)
Uberdog & Kyma - Keyboard Gum
Bad Tracking - XP-2 (Ossia Rmx)
Rejuvination - Phase Transition
Agrippa - Harbour Run
DJ Harlow - I Am The D
Freaks - Mindless Funk
Roza Terenzi - The Right Zone
DJ Neewt - Hybrew
Matias Aguayo - I Was In Love
Octagon Man - Demented Spirit
Korrupt Data - Cryogene
DJ Dog & Double Dancer - Alley Oop
D. Tiffany - How R U Plush
F.R.U.I.T.S. - Plum Cake Mass
Octo Octa - Move On (Let Go)
Jacob's Optical Stairway - The Fusion Formula (The Metamorphosis) (Dave Angel Remix)
Follow Wonja:
Published May 2018.
♫