038. Heat Check
September 2021 | Heat Check (aka Amani) is a DJ based in Melbourne/Narrm, Australia. Their DJing (and their mix for us) is as fast-paced and fun-filled as it is vulnerable, emotional, and community-driven: "The starting point was finding music by people that I really care about, and music that I have some emotional connection with, and I suppose the individual expression aspect was how to stitch them together in a way that felt coherent and tried to do justice to the work these people have done."
About the mix:
You first asked me to do this mix just over a year ago. So the first time I thought about it, it was July 2020. The US was a total shit show and I was so worried about you and all my friends over there, as well as, of course, my friends and family in other parts of the world.
I was thinking about how it would be a long time until I was able to travel again, and to see my people overseas. I wanted to record something that was like a love letter to my friends in the US, my friends who are a part of your community. To put together a lot of the music that I love that gets made here in Narrm or so-called Melbourne, and send it over to you. It was going to feel like a way of connecting my community here with my community over there.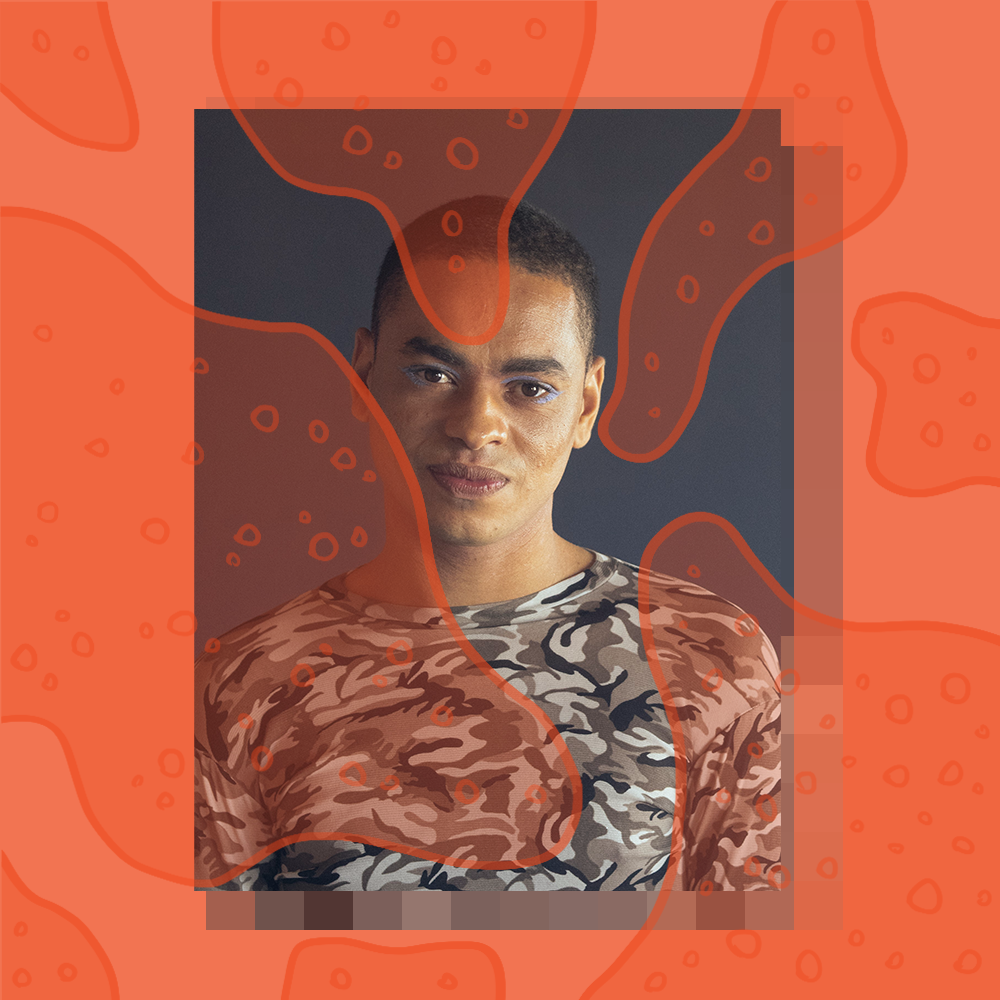 I didn't record the mix then, and a lot has happened since. At the end of last year, I lost one of my dear friends, Bridget Flack, who DJed as DJ Brigida. She was a really important person in my life, as well as in our local scene and community. We went through a long lockdown last year, and she was instrumental in getting me through it. I spent so much of last year thinking about the dumb tunes I wanted to send her, what we would play at parties together, the kinds of parties we would throw when it was safe and legal to do so. She hosted a bunch of live streams, some of which I played on; it was a way of us staying connected. It also really built my confidence and ability as a DJ.
Since she died, I lost a lot of my love for music. I didn't want to dig or DJ; it felt hollow. And the last few months have been a period of recapturing that love for me. So the other part of what inspired this mix was tracks that I have played for her, tracks that make me think of her. Aspects of it were built off the bones of a set I played on one of her streams last year. The last track of this mix is one of her acoustic recordings from last year. So this mix is dedicated to her, and to our friendship, and I would like to think she would be proud of it.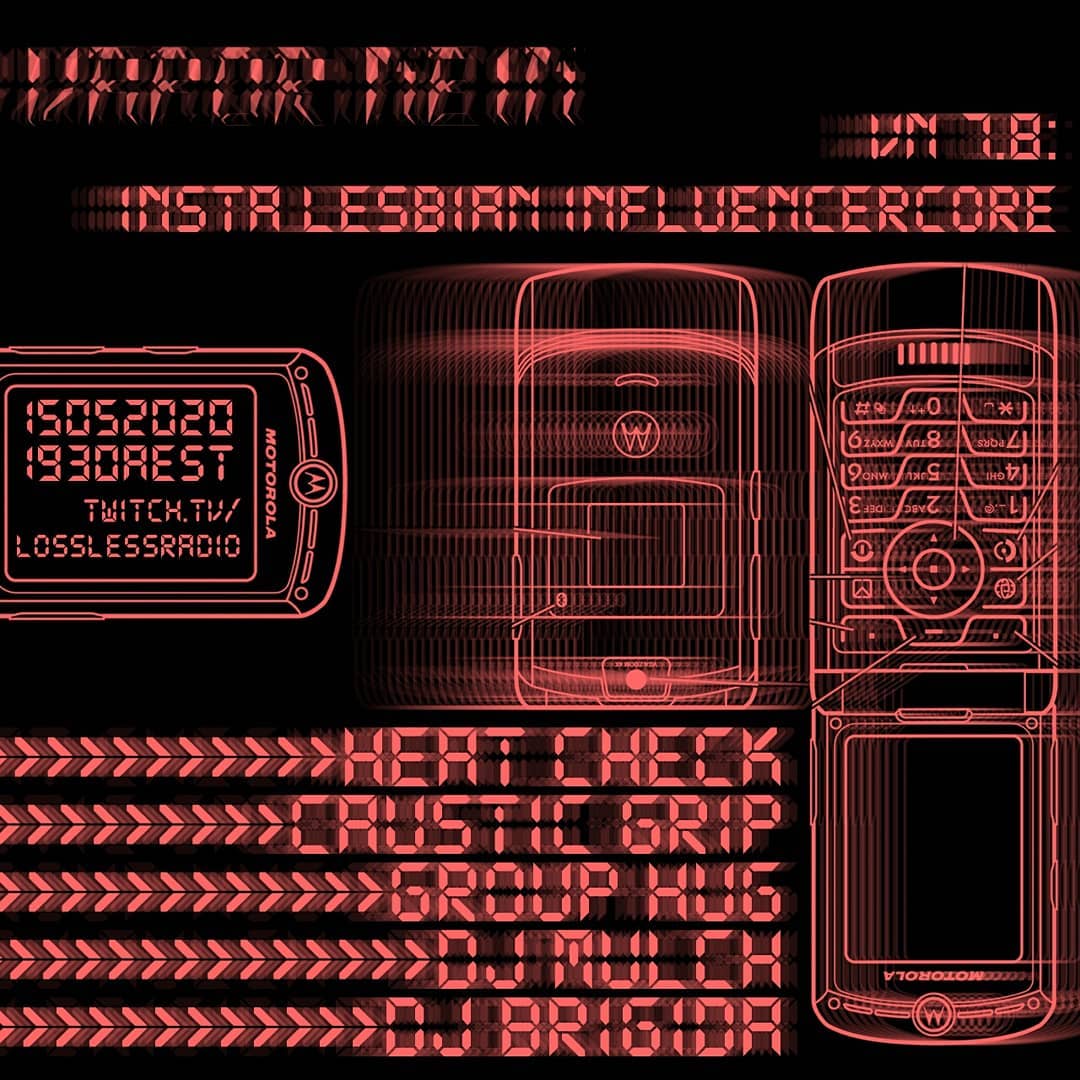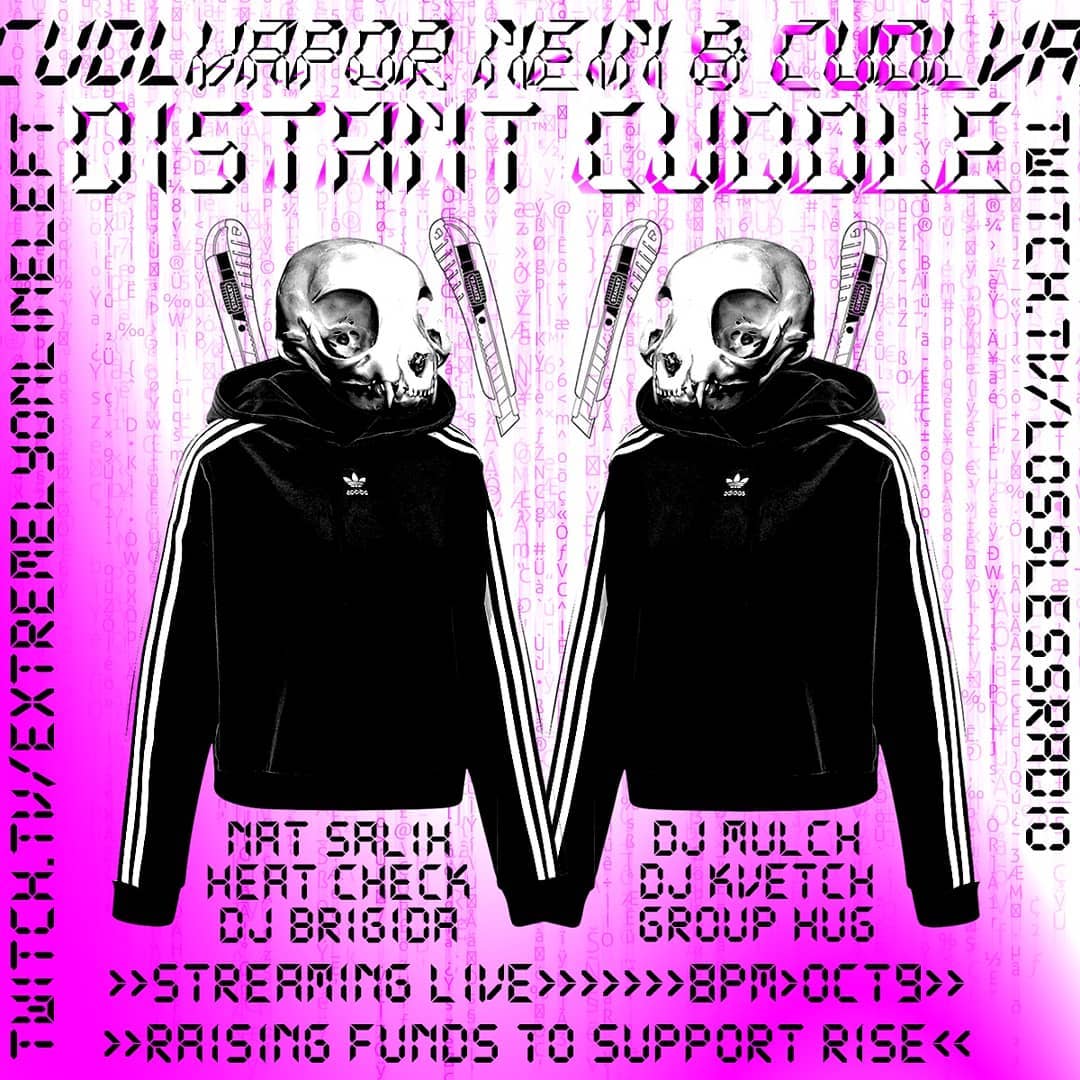 Based on those two premises, there's a lot of emotions tied into this mix. It is at once an expression of the sadness, anger and love associated with the friends I miss, because they are gone or far away. Making it kind of helped me process those feelings and put them into something creative.
In terms of the gear I used, I recorded with my Xone-23 mixer and a little Lexicon sound card I borrowed (continuously for over a year now) from my friend and former housemate Jimmy. I recorded this mix in a brief, 3-week lockdown in July, the first week of which saw one of my little old CDJ350s break, so I borrowed the Cool Room XDJ1000s. So basically almost none of the gear was my own.
To what extent is your music tied to community, and to what extent is it about individual expression? Can those things intersect?
So much of how I think about music is tied to community. I love playing tracks that my friends made, produced or released. I also love playing tracks that were sent to me by friends, or that we have shared important moments to.
In this mix, there is so much stuff made by people I care about. It opens with a track released on my friend Moopie's label, A Colourful Storm. It contains tracks by Narrm-based producers like DBR, Pugilist, Nerve, Dr J Klüglich, Hextape, Ahm, Third Space, some of whom are very dear friends to me. There's a track by Space Master, a friend I met when I was in the US in 2018, when I met you, Alyce.
So the starting point was finding music by people that I really care about, and music that I have some emotional connection with, and I suppose the individual expression aspect was how to stitch them together in a way that felt coherent and tried to do justice to the work these people have done.
If you DJ/produce under an alias, what is the story behind your alias?
I DJ sometimes under my own name Amani or, as I did with this mix, as Heat Check. The name Heat Check derives from the hot hand theory, or hot hand fallacy, depending on your school of thought. In basketball parlance, the hot hand is basically the idea that, after you've made a number of consecutive shots, you are "hot" and more likely to make the next shot.
This was "disproved" as a fallacy some years ago, but as we grow to understand the sport better, it turns out it might actually be a thing. A heat check is a shot you take to check in on how hot you are - so if you've made a few shots in a row, cast up a three-pointer from a long distance, and if it lands, you're really hot.
So a heat check is an, often outlandish, decision made in the context of really feeling yourself which, if you pull it off, will be really sick, but might otherwise make you look foolish. This is often, intentionally or otherwise, my approach to DJing. I think you see that in this mix. I tried a few things that felt a bit risky, and pulled some of them off. Some of them are not great. But that's part of the fun.
Have you ever traveled specifically to attend a music event? Why do you seek out those experiences?
I've travelled to attend music events a couple of times. Travelling for music events for me can be a form of real escapism through immersion in the music in an unfamiliar place. I first met you because I went to Sustain Release in 2018, largely because I needed a holiday and wanted to visit my cousins in New York, and why not go to a party while I had the opportunity.
Our mutual good friend Anuraag - who's done a beautiful mix on this series - got me a ticket. But I think the more interesting thing is that I came back the following year because of the friends I had made there. I had found this really wonderful community of people that I cared about, and wanted to enjoy the privilege of having them all in one place for a few days again.
Can you share any tracks or mixes created by someone else that really bring you back to a place or are somehow connected to a specific time or locale?
Moopie's 2018 Inner Varnika set was one of the most special musical experiences of my life. That festival was what made me fall in love with dance music, and that set was maybe the best I've seen there. He was the local headliner, playing before Silent Servant on the Saturday night, and he absolutely blew the doors off the place. I've listened back to it so many times, and it brings me right back to that night. Such a well-measured and fun set, read the crowd and played to it perfectly. Unforgettable.
For the DJs: share a track you've always wanted to include in a mix or set.
This is a hard question to answer. All through the lockdown last year, my housemates and I would throw little parties for just us where we would hang out playing tunes all night. I think, between those sets we played for each other (which really makes up the overwhelming majority of my DJing career), I played almost every single one of my favourite songs.
One track that I've been obsessed with for years but haven't found an occasion to play for others is MJ - Dimension by Detroit Diesel. It's a gorgeous, tough acid techno roller. Dozzy played it to close a set of his I saw in 2017 and it was just incredible. I still play it all the time in my room, or in my headphones on the way to a big basketball game. It's been sitting around in my USB for years but I've never found the right moment for it. I mean, how can you when it is connected to a really special moment, played by one of the greats? I probably never will play it out, and should just let that moment live where it is in my memory. But maybe one day the right moment will find me.
Tracklist:
Mark - Incantation for the Protection of JC
Pugilist - Septic
Glimmerman - Chainlink
DBR - Working Memory Index
Shadowax - Mortal Talking
Space Master - Last Before
Djrum - Showreel Pt.3
Sully - X Plus Y
CCL - Drum On
Es.tereo - Perception (Forest Drive West Remix)
Krust - Cold War
Breakage - Yeah
Hextape - Toyota (Ahm Edit)
NERVE - P.R.F. (Mystick Paranoia Version)
Dr J Klüglich - On This Occasion Pt II
Third Space - Pulsing Delay Mod
Batu - SYX
Pillow Queen - Salvation
Shabba Ranks - Ting-a-ling
Beta Librae - Problem Solving Program
Low Jack - Virgin Traf 22
The Bug feat. Daddy Freddy - Run the Place Red
Simo Cell - Short Leg
Blast - Esa & Narch feat. Pendo Zawose
flood queen - The Secret Life of Us
Follow Heat Check:
Published September 2021.
♫