SA / EVENTS
Spontaneous Affinity is always seeking new avenues for (mostly musical) expression and down to assist/co-brand with philosophically similar one-off events and beyond.
Email Alyce if you want to team up!
2018.04.20: Isomer
Co-hosted with Sure Thing and Cult. Live set by Kangding Ray, DJ sets by Aaron J, Xoce, Lychee. Design by Isabel von der Ahe.
2018.01.05: Endgame
Co-hosted with Sure Thing. DJ sets by Rrose, Aaron J, Lychee, ambient room featuring Dayglow and Elisabeth Dalton. Design by Isabel von der Ahe. [FB | RA]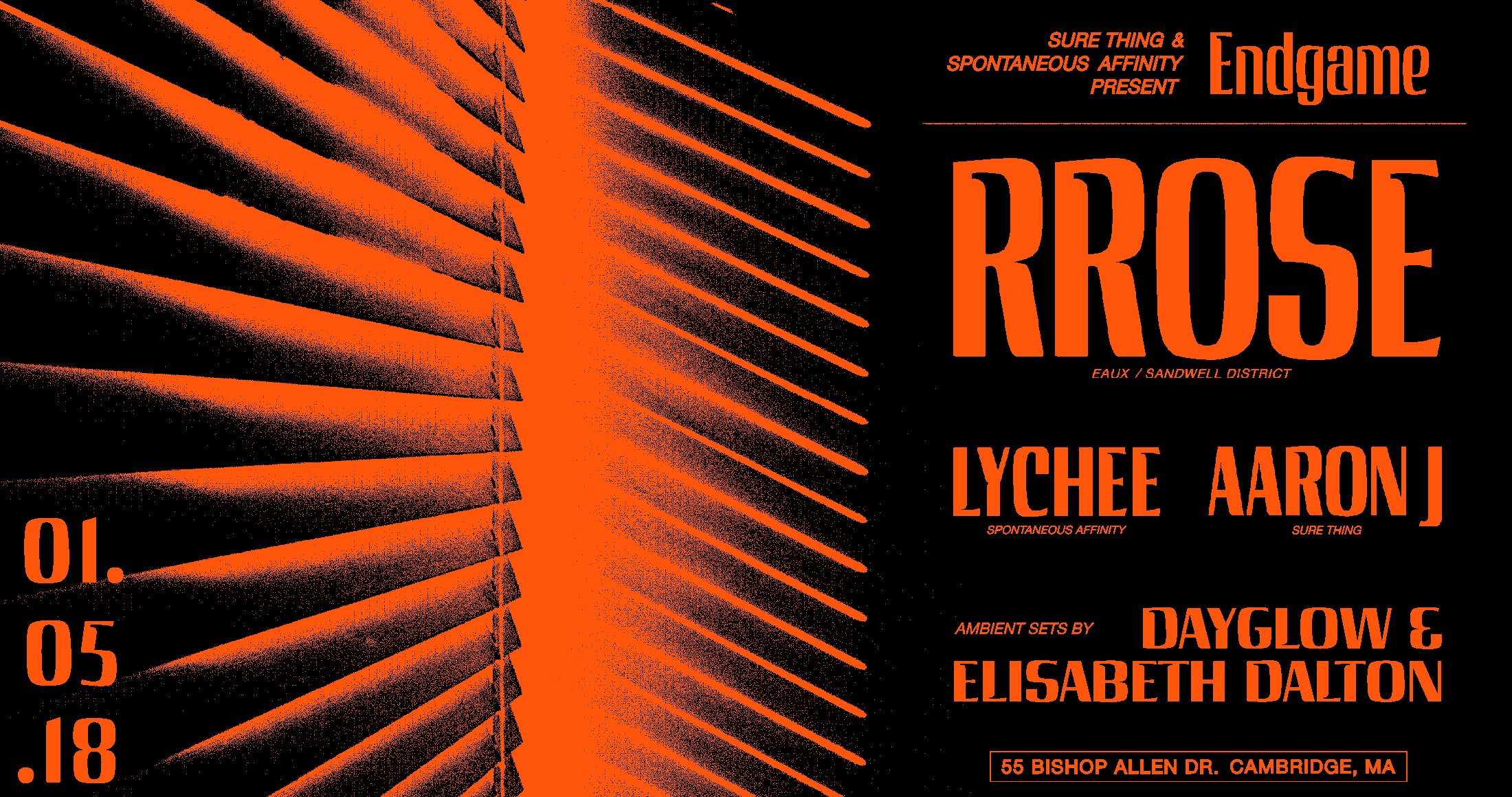 2017.11.17: Mindcrime
Co-hosted with Sure Thing. DJ sets by Legowelt, Aaron J, Lychee. Visuals and atmosphere by Dennis Zografos. Design by Nathaniel Young. [FB | RA]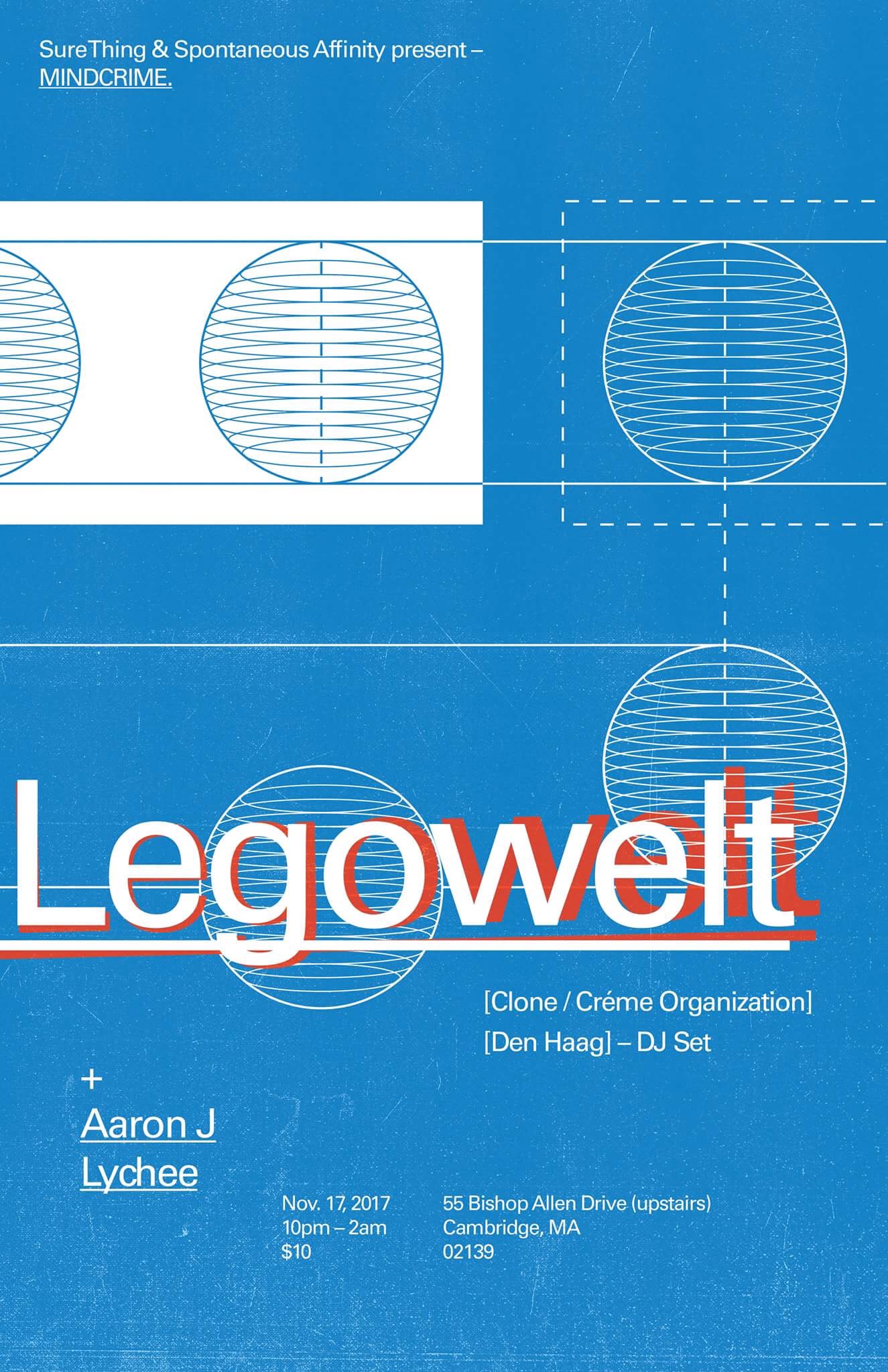 ♫