017. Ghorba
April 2019 | Ghorba is a DJ, producer, and organizer located in Los Angeles. In addition to making and mixing music under this solo alias, she is also a member of DIVORCE (Sweat Equity/Fatt Grabbers), an organizer of the FM+ parties and FeM Synth Lab workshops, and hosts a monthly show at Dublab. Her mixes and productions are often heavy, but also come imbued with a sense of playfulness.
About the mix:
I've just returned from playing in Europe and while I was there, I was thinking a lot about just how SERIOUS dance music is in a lot of those cities, and how that connects to financial gain. When I'm dancing or DJing, I love to be surprised. I want to smile to myself on the dance floor or laugh out loud behind the booth at whatever sounds are coming out the speakers.
By contrast, I didn't feel people were having that much FUN in some of the clubs I was in. I really used to think marathon partying was something to aspire to, but now I'm not so sure. It was so apparent to me that clubs stay open for hours on end because that way they can sell more drinks, make more money, pay more taxes. It's simply a huge industry supported by governments in a way it isn't in the U.S., which obviously comes with both pros and cons.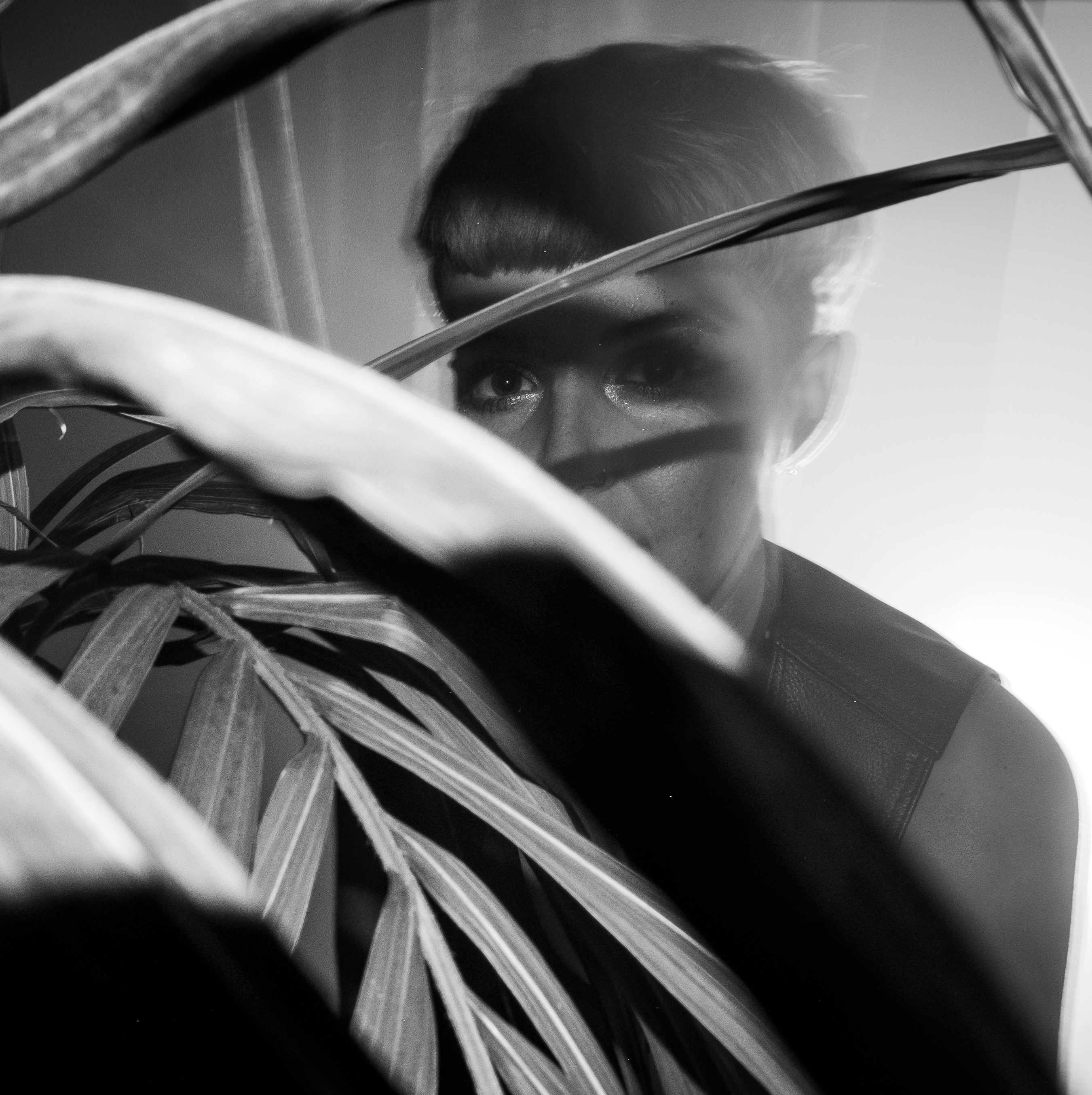 DJs flit between genres less freely and in my opinion take fewer risks, which might just have something to do with there being more money at stake, idk. There's a need to mix slower to sustain this exhausted, over-stimulated crowd who are kind of swaying and staring at you with giant eyes. Or it's peak efficiency--mechanical drop after mechanical drop. It just didn't make me laugh.
I want to feel more joy. I recorded this mix in one take on two CDJs and a turntable. Pure and simple, I wanted to have fun while I was playing and let go of a lot of stress I've been feeling about music recently. There are bits that aren't perfect, but I'm trying to get more comfortable with not being perfect.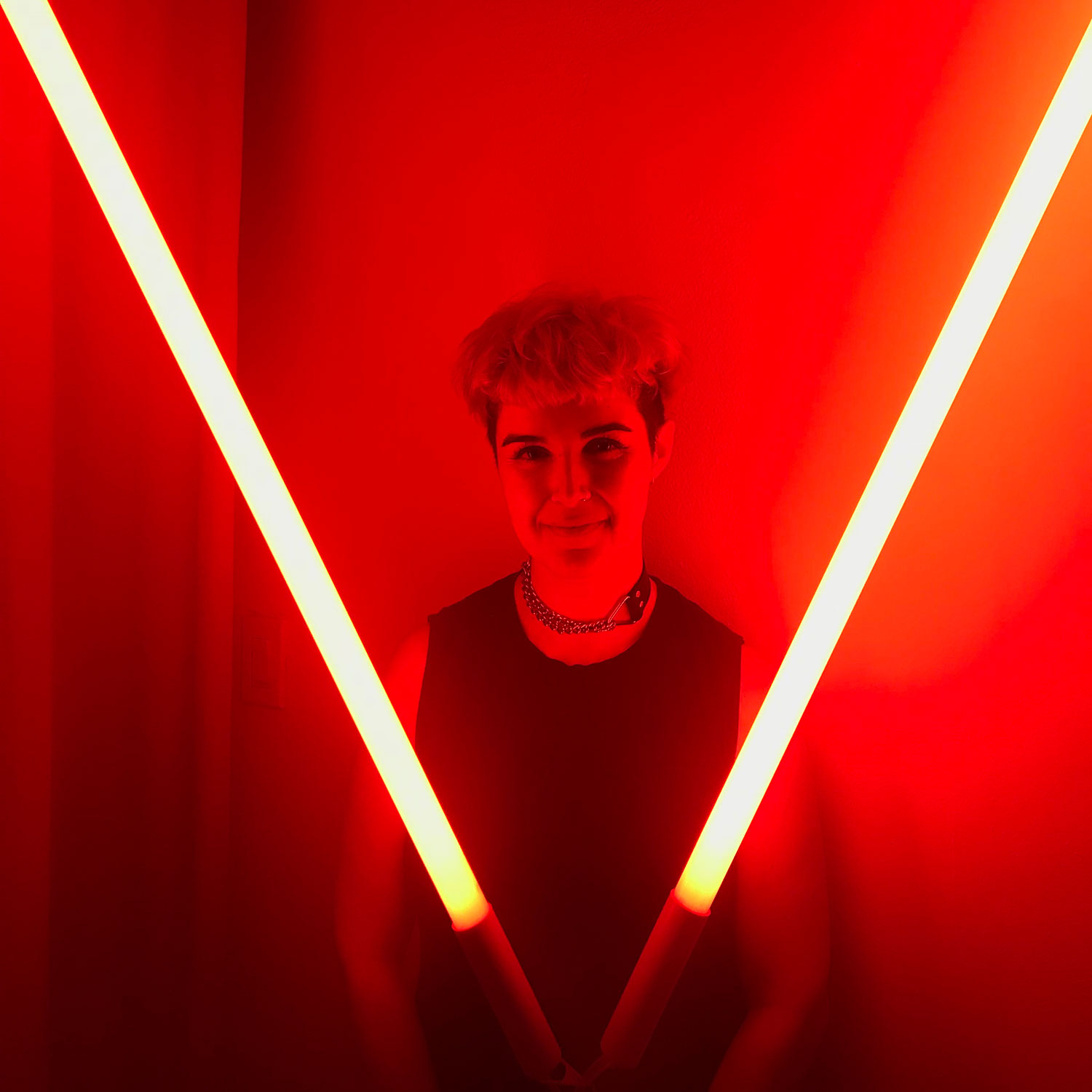 Where did you grow up? How did that shape your sound or the way you relate with music?
I'm English and Lebanese and grew up in the U.A.E. I grew up studying and playing classical music mostly, but also ended up in a ska band, played jazz, performed with a middle eastern orchestra--a whole bunch of weird stuff. I obviously loved pop music. Every morning my Dad would listen to Fairuz and Arab pop music, which I used to think was uncool but now wish I'd appreciated more.
Classical music really impacted how I view sound, mostly negatively. It put me so much in my head that I feel like I've spent the last five years trying to unlearn everything I know. That's why I got into hardware--I wanted to have physical machines to play with that had knobs I didn't understand and could get me away from keyboards and thinking in chord progressions and stuff. Ultimately, of course, you can't delete that knowledge, it's imprinted on your inner ear.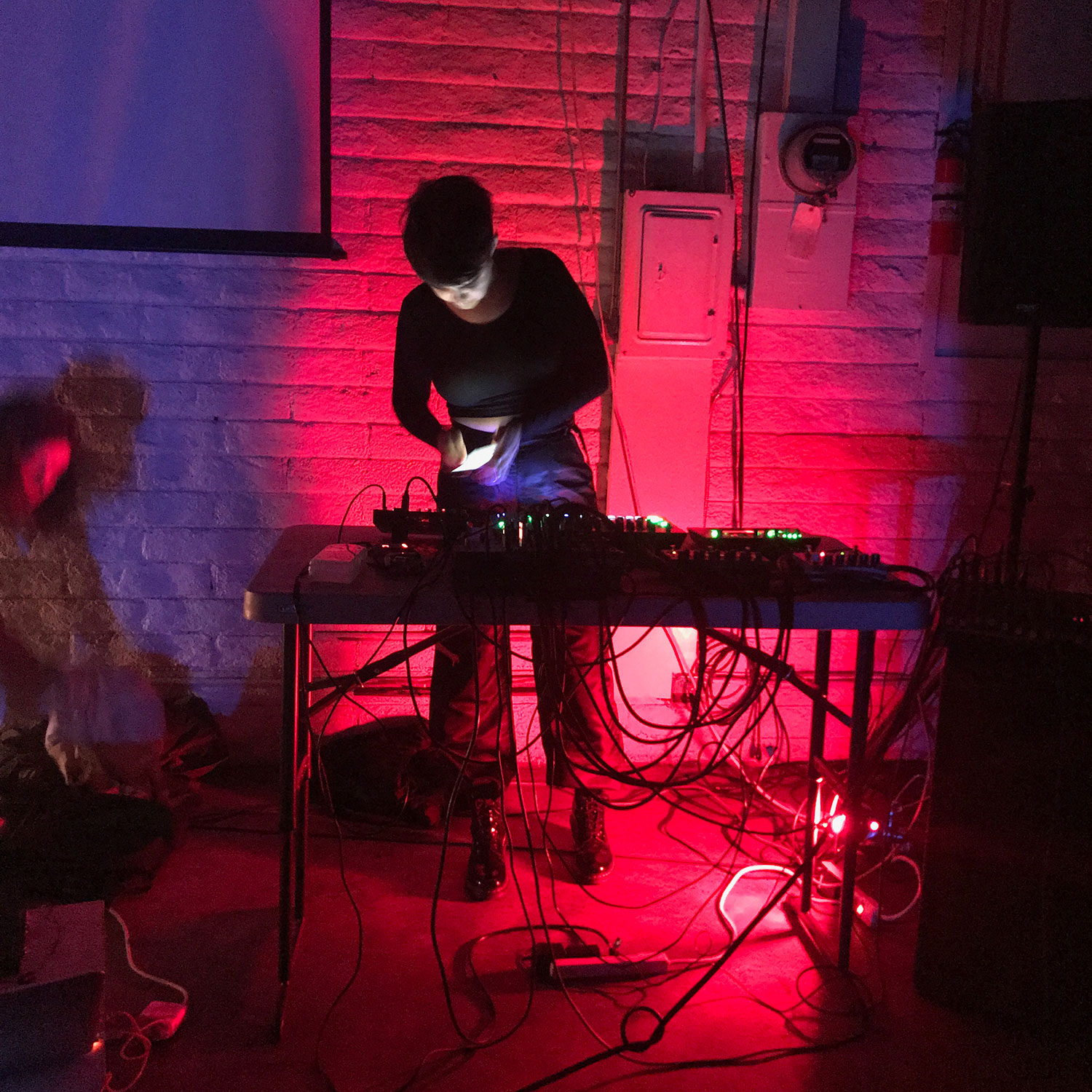 I still have a big issue with the elitism and gatekeeping inherent in contemporary classical music especially, and try to actively share my resources and knowledge on techno/hardware because how else are we going to break down classist structures???
Now when I DJ, I try to let go of the obsessive side of myself that wants to over prepare and plan every transition and every playlist. Instead I think about how I can mix together timbres and textures and keys by ear on the fly, rather than by studying. That's why I love playing live so much because there's a built in uncertainty and level of performance, so I'm constantly attempting to inject that freedom back into my DJing.
What is the place you call "home" now? How do you ensure that you're both drawing inspiration and contributing there?
Los Angeles! What a great question. I try to contribute through FeM Synth Lab, a series of workshops I help organize at the Women's Center for Creative Work, through FM+, a series of parties I throw for womxn and non binary folx, and via Dublab, where I have a monthly show. In all of those things I'm attempting to help highlight and uplift local artists as well as other folks I think are doing rad stuff.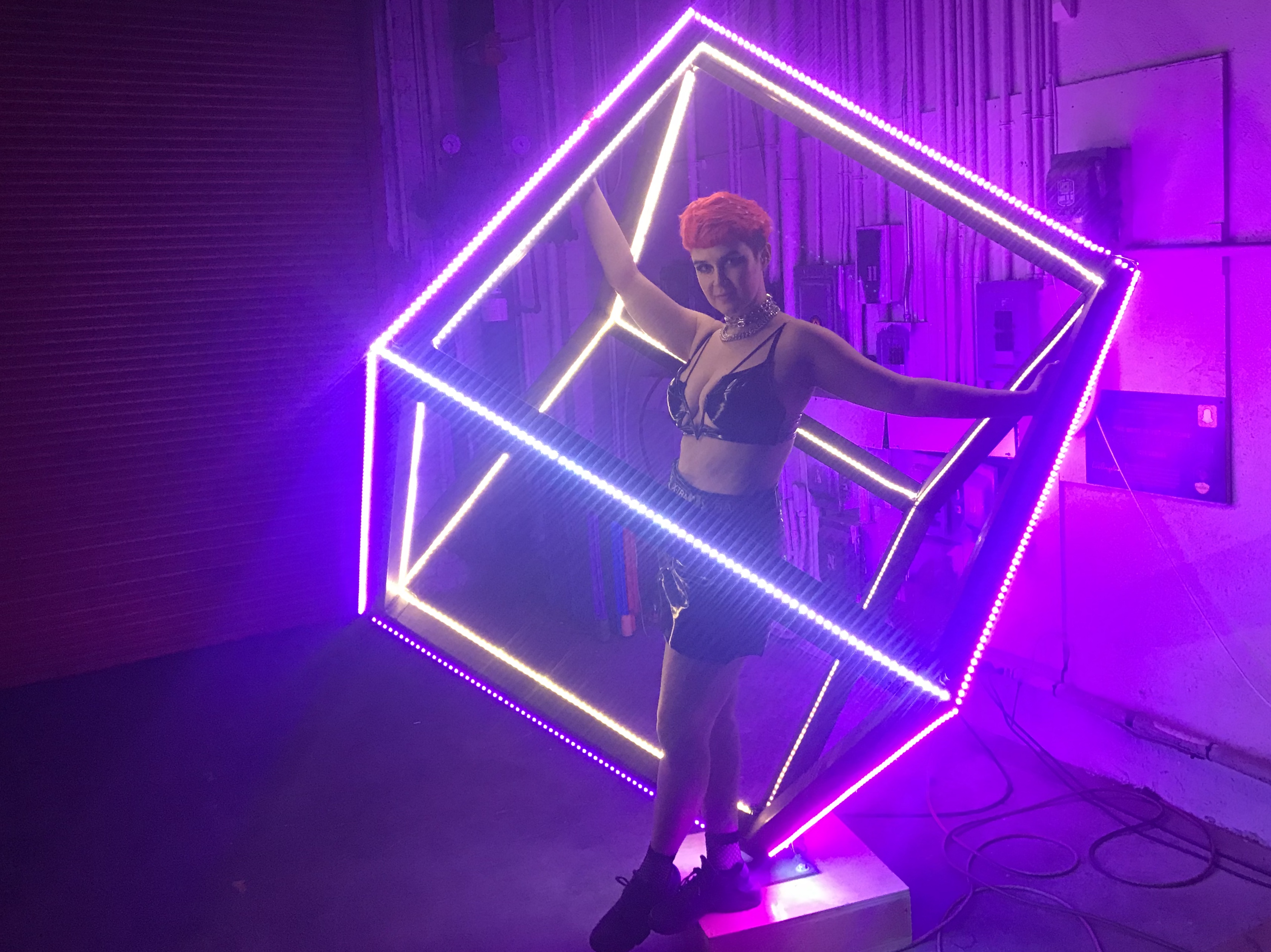 If you DJ/produce under an alias, what is the story behind your alias?
Ghorba is a word in Arabic that sort of translates to exile, or estrangement, the feeling of being overseas, an expat away from home. If I remember correctly, my sister suggested it when I was trying to settle on an alias, and it really felt right. It feels like a fitting homage to this horribly labeled phenomenon of being a "third culture kid," but also my complicated relationship with the Arab diaspora.
Can you share any tracks or mixes created by someone else that really bring you back to a place or are somehow connected to a specific time or locale?
AceMo "Man From Water" — I love this track and it reminds me of driving through Joshua Tree, looking at the rolling landscape and crazy rocks and blue sky. Beautiful.
For the producers: share a track that you never completed or shared, and talk about why that track never made the cut, why you hesitated.
Like everyone else, I have so many unfinished tracks sitting on my computer. I honestly had forgotten I ever recorded this until I searched back through my files. It's cut from a jam I did in October 2017. There are parts of it I really like, but the mixing is off (kick is too quiet, parts of the synth line too loud) and the structure is weird.
Because I recorded it stereo rather than multitracking, I can't go back and fix that now, which is why I never did anything with it. These patterns have long since disappeared from my machines, so this is one of those things that has been lost in the ether. Not everything can become a product :)
Tracklist:
Logic1000 - Derriere
Shedbug - AciidMuzik
Deena Abdelwahed - Rabbouni
Simo Cell - La Pulga
RND Technologies - Cosmic City Drive
Atom & Tobias - Physik E7532
Adriana Lopez - Intuiciones
Octavian - Move Faster
Destiny's Child - Lose My Breath (Ka Wai Edit)
Walton - Taiko
Paula Temple & Eomac - Kralle
TATU - Not Gonna Get Us (Ida Dillan Remix)
Head Front Panel - Furious (Original Mix)
Teleself - Shephards Tone
Skin On Skin - Multiply
Scalameriya - Crucible
Trybet - Nautical Two
Heidi Sabertooth - Eyes Are Watching
Megan Thee Stallion - Big Ole Freak
Wheez-ie - XOXO
Octo Octa - For My Girls
Follow Ghorba:
Published April 2019.
♫