018. Kenya Kanazawa
May 2019 | With a quiet confidence and unmistakeable tripped out sound behind the decks, Kenya Kanazawa is—as clichéd as it is to say—one of Brooklyn techno's best kept secrets. We first saw him at a FNV party at Nowadays, where he brought the dancefloor to another dimension. He works across techno, ambient, and beyond, all tied together by a psychedelic undercurrent and natural flow.
About the mix:
I recorded this mix at my place, I used Pioneer CDJs and mixers and Zoom recorder, then I loaded it to Ableton Live, and added pieces of sound and edited a bit. Tracks I put for this mix was 105-125 bpm originally, but I pitched almost tracks down because I felt like making mix is slowly trippy techno mix that good for chilling out at home, working out at gym, or warming up music for when somebody's on the way to party, something like that situation.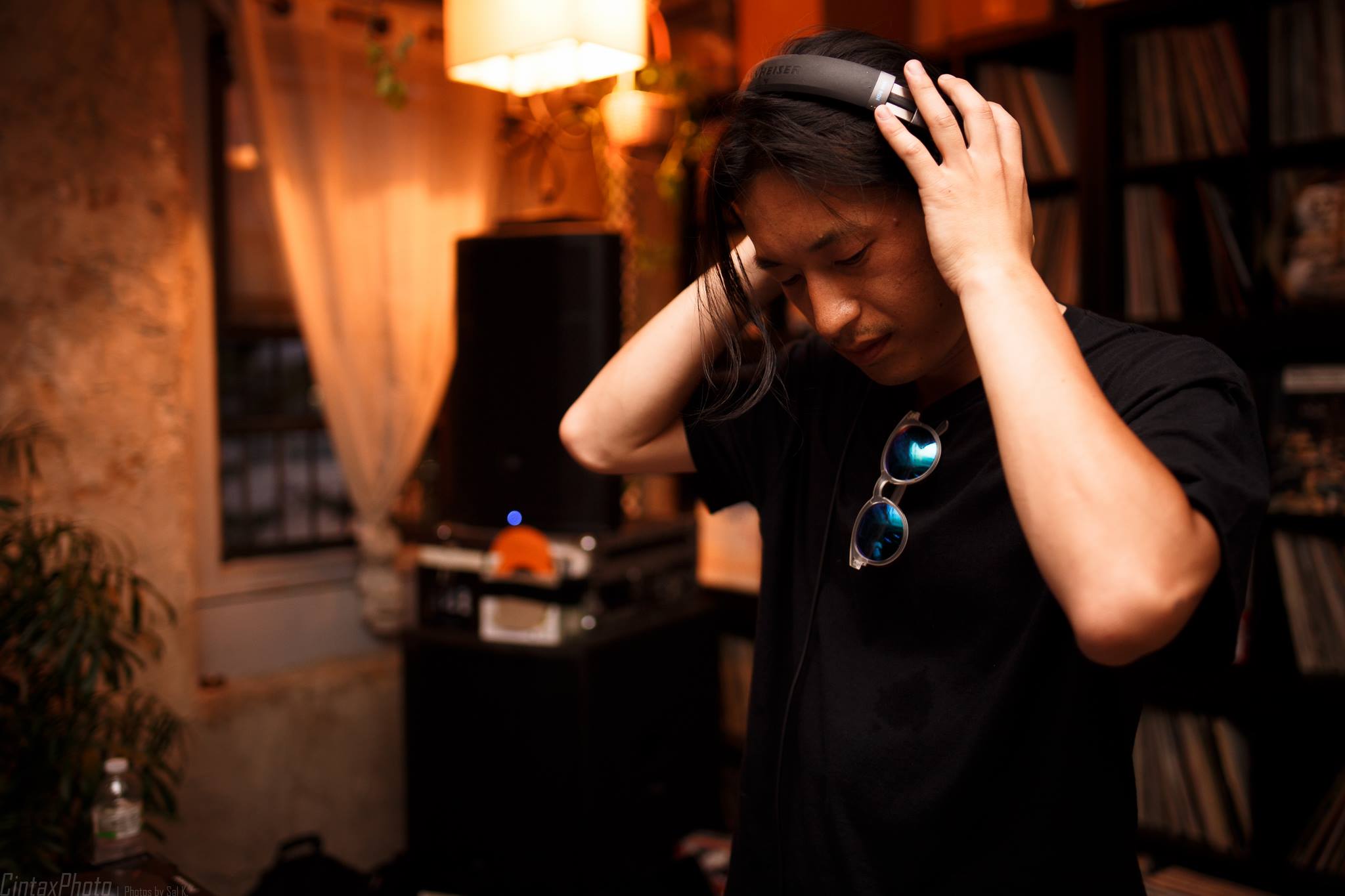 Where did you grow up? How did that shape your sound or the way you relate with music?
I grew up in Yamagata city where is in north part of Japan. There is beautiful nature, I was an active child, like to do sports, swimming at the river and skiing in the wintertime.
I had totally no idea what electronic music is that time, but what growing up with nature that built my personality, and the personality affected my DJ style I think. I moved to Tokyo to go to university in 2004 when I was 18 years old, I met people who love to listen to electronic music there. We shared many types of music like underground hiphop, abstract, techno, house and other kinds of electronic music.
Especially, German electronic music (Kraut Rock, Basic Channel, Robert Henke, David Moufang etc...) blew my mind, I've been quite influenced music from these. Then I (finally) started DJing around 2011, sometimes I threw party with my friends, and I attended many good party in Japan. For example The Labyrinth festival, it was perfect. There is only one stage, and well-thoughtout timetables, all artists doing long set, best location for get into the music under the sky, people are so nice and friendly of course.
What I experienced that sharing music with friends and attending party in Tokyo is shaped my sound and gave me good ears to listen to good music. Then I moved to NY in 2014, it's been for almost 5 years, thankfully I've had opportunity that having party and DJing for good party sometimes.
What is the place you call "home" now? How do you ensure that you're both drawing inspiration and contributing there?
New York. I love this city so much, the city makes me strong and productive. I hope I can stay here as longer as possible.
There are many friends and artist who I respect in here, I've been impressed by them when they release cool track, when they throw awesome party etc… There are many good party that I can drown inspiration in the city it doesn't matter if its legal / illegal party. Especially, I've drown it from DIY parties, because I've never experienced the style of party in Tokyo. Some of elements that DIY party has is very exciting and fresh to me, location, participator's behavior towards to music, vibe that respecting each other.
There are these things at clubs as well tho (I love Nowadays, BNCC and other good venues in Brooklyn). Attending good party is one of good opportunity to how to find something good for myself, so, I'm not sure how much I've contributed to the scene, but if people who come out to party find something good thing through listening my set, I think it can be that I succeeded in contributing to it.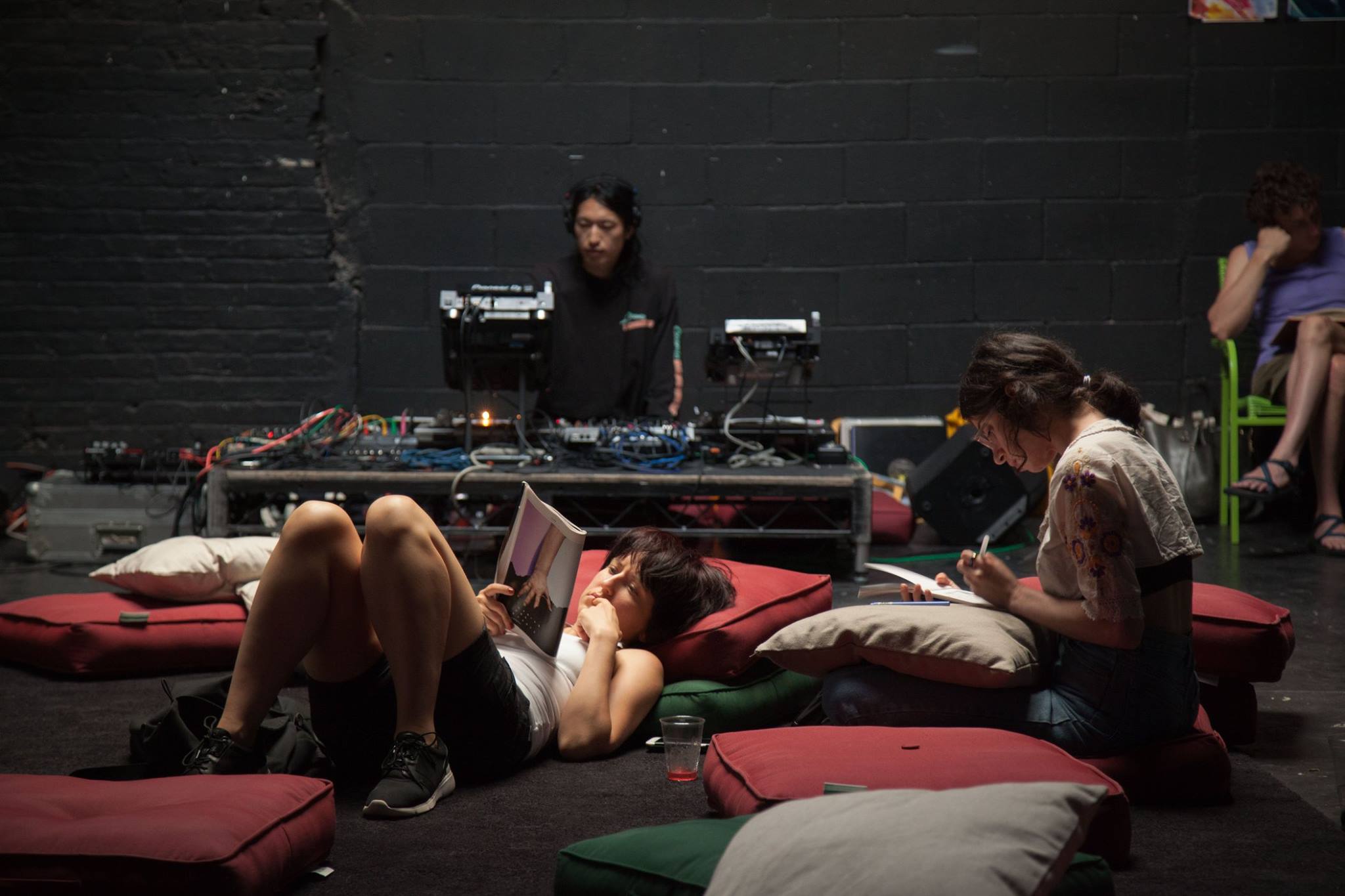 What was the first dance music experience that really stuck with you?
It was maybe 11-12 years ago, at the club Unit in Tokyo. There was massive sound system called Jahlight Soundsystem. The sound system was installed to sub floor of Unit called Saloon which is cozy underground space. When I get there, DJs were playing Techno and House. The sound was so powerful and warm. I received shock wave from that systems, and I felt my organs are shaking and arm hairs are raising. That was a special moment that I totally understood what body music is.</h2>
Can you share any tracks or mixes created by someone else that really bring you back to a place or are somehow connected to a specific time or locale?
I usually love to listen to mix made by DJ who has own style, playing some kinds of music through their filter. These mixes/podcasts makes me back to basics.
1, Theo Parrish's this mix is all time best. 100% happiness. I feel like I'm taking onsen aka hot spa as its best temperature water when I listen his mix. I can listen it forever. I'm so glad to see his set at Nowadays on this new years, but I could see him only 2 hours so I wanna see his mooring set again.
2, DJ Pete aka Substance's Waxtreatment podcast series is always on point. Playing at Killasan Sound System in Berlin is one of my dream.
3, Japan based DJ/Curator Chris SSG used to run podcast called MNML SSGS. This series was aways nice, especially this Donato Dozzy one. Donato is always fresh and surprises us.
This natural/electronic.system.'s one for MMNL SSGS is also awesome. I've always followed their music as well.
Artists Featured:
(I pitched down for most of tracks, so I just wanna put artist names…)
Alfredo Mazzilli
Benzo
Deadbeat
DJ Shufflemaster
Drums Of Chaos
Erik Luebs
Joy Orbison
K&M
Luhig
Lupien
Mokira
Mosam Howieson
Philus (Mika Vainio)
The Secret initiative
Steven Porter
Versalife
Zemi 17
Follow Kenya Kanazawa:
Published May 2019.
♫