025. Alex Falk
February 2020 | Knoxville, Tennesee's Alex Falk is one of those artists who's been quietly and consistently DJing, producing, and organizing for years. His trippy, bubbly release on Allergy Season last year, "OOF", made it into countless sets and mixes, and his DJ set at Honcho Festival last summer (where we first saw him) rearranged brains. Alex is also an organizer of DIY events as part of the TEKNOX collective in Knoxville, throwing free parties in an unconventional space.
About the mix:
This mix was recorded at my home in Knoxville, Tennessee to share with Spontaneous Affinity. I included tracks with a pretty wide range of moods that I've enjoyed listening and dancing to the last few months.
It took me a few tries to thread the needle between some of these pieces but I think I am happy with the result! Although I might be known for producing Techno, my DJ sets wander in and out of that box a bit and I think this mix is representative of that.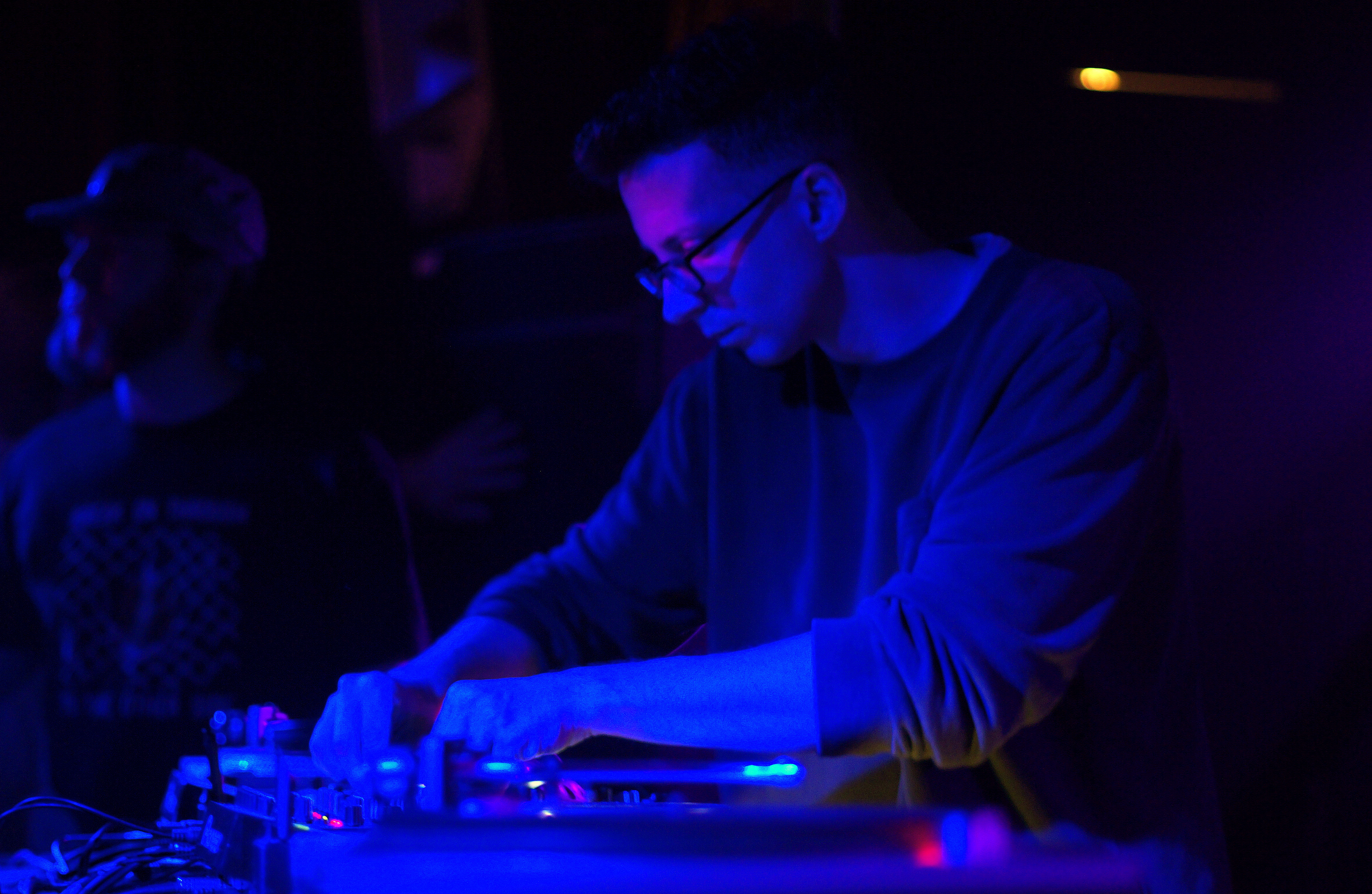 Where did you grow up? How did that shape your sound or the way you relate with music?
I grew up near Knoxville in Sevier County, a tourist area and entrance to the Great Smoky Mountains National Park. As a kid in the early 90s I found music in local shops and in Knoxville that I became obsessed with: Techno/Rave compilations, car audio/Miami Bass CDs and Goth/Industrial albums were all big influences on me before I had any idea about the social and cultural contexts of those kinds of music. I was also a computer nerd: I did my first beat programming using tracker software on PC.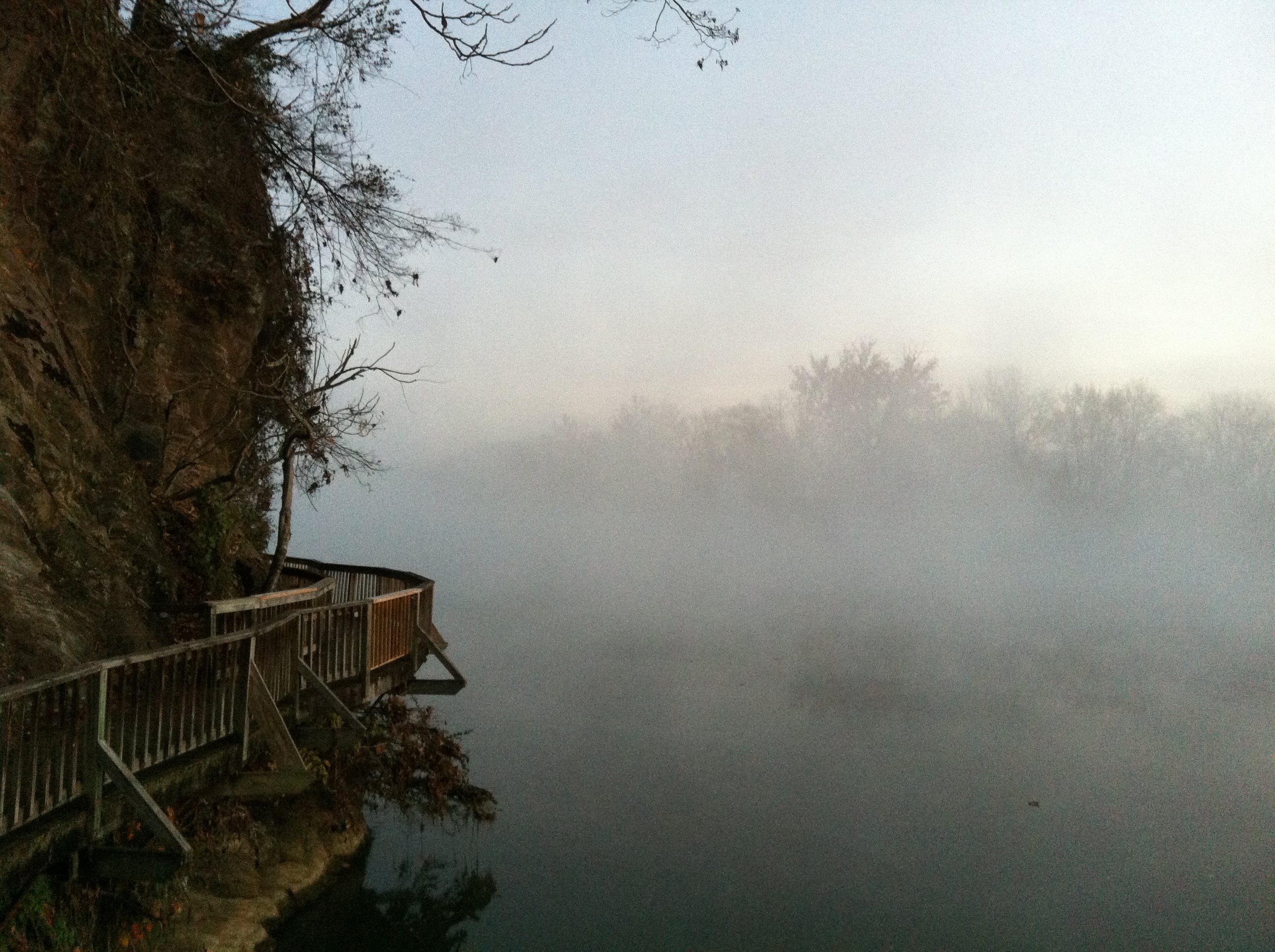 Can you share any tracks or mixes created by someone else that really bring you back to a place or are somehow connected to a specific time or locale?
"Techmaster P.E.B. - Bass Computer" takes me back to middle school.
The "Best Of Techno Volume One" came pretty soon after the Techmaster CD, I still play several tracks from this compilation in my DJ sets.
What was the first dance music experience that really stuck with you? / Share a video or photo that you recorded that takes you back to a moment, and tell us a bit about that moment.
After listening to dance music as a younger kid, the first in-person experiences I had with dance music events were underwhelming. At the tail end of the rave scene, events in Knoxville were sparsely attended and the larger raves I attended around the region had bad sound and worse drugs. I was turned off by many of the popular sounds of the time and was seeking out edgier, weirder music.
I liked Techno and Drum and Bass but soon got caught up in the nascent Goa Trance scene in nearby Asheville, North Carolina after seeing DJ Kri spin at a rave in Johnson City.
The experience that definitively altered my trajectory was a 1999 Goa Trance event named Spiritual Awakening, held on a small farm outside Asheville. The Peavey soundsystem was modest but it was the first time I heard a correctly configured PA system with sufficient subs outdoors.
The crew of bohemian Asheville folks and regional ravers at the farm were freakier and much more welcoming than the nightclub/rave crowds I had been hanging around. DJs from North Carolina and NYC played alien music until dawn, the completely tuned in crowd danced all night and when the sun was high in the sky the next morning I was one of the last space cadets sitting around the fire.
What is the place you call "home" now? How do you ensure that you're both drawing inspiration and contributing there?
Following a brief time living in Asheville, I returned to Tennessee and have lived in Knoxville since. A few years of being a DJ and dancer in the highly insular Goa Trance scene left me bored so I eventually disconnected from that world and refocused on other music.
Friends who DJed and produced their own music such as Will Azada, Alex Michalski and Oliver Dodd were a big inspiration around this time, as well as the short-lived afterhours nightclub Headroom that Will helped operate.
I never had much satisfaction organizing my own events from scratch in Knoxville until Ben Allen (Dialectic Sines) and I started the TEKNOX party at the Birdhouse, a two story Victorian house that has operated as a community center for over four decades hosting art, music, workshops and community organizing. Saint Thomas Ledoux and Nikki Nair also joined the crew a few years in.
Our thinking behind hosting a free dance party in a space like the Birdhouse is to make the music we love accessible to people who aren't part of an insular music scene or who might not be interested in or able to attend ticketed events in nightclubs. Hosting a free party was also a practical decision (Techno had never been popular in Knoxville) but spinning for the crowd at the Birdhouse has had enough of an influence on us that I'm not sure I would call TEKNOX a Techno party anymore.
Do you have any thoughts on the present struggles of DIY collectives and spaces and how these spaces can continue to exist?
We have been very lucky to have a safe and dependable community space in Knoxville. Many friends in Nashville, Atlanta, Asheville, Memphis and Chattanooga host similar events and often struggle to secure local venues and DIY spaces but none of us have seen a deliberate crackdown in the way that some coastal cities have recently.
Commercial dance music venues are mostly nonexistent in the southeast, so for many of us being involved in this sort of thing has always been DIY. I think that the extra effort we put in is really worth it when we succeed in creating the kind of community-focused experiences that are hard to pull off in a commercial nightclub. Living here in the south, isolated from the global "dance music economy" with local crews making things happen across the region — I feel that things have never been better!
Tracklist
Crump - Charcoal
Ben Sims - Raise Your Hands (Mr. G Mix)
Jeff Mills - 4Art
Poison - CCGC60
Stephen Brown - The Venue
Soundbwoy Killah - Turn Off The Lights
Alden Tyrell - Lash Out
LTD Colours - Sweet Treats
No Moon - Mallet Fury
Marco Faraone - Hardgroove Community
Dolo Percussion & Sir E.U. - Ocean
Mike Parker - Abstraction to Filter
214 - Frostbite
Asquith & Quails - Take Anymore (Club Mix)
Debba - Echo
Planetary Assault Systems - Spell A
Walton - Rolla
Paul Johnson - Just Whistle
Dold - S Jefferson St.
DJ Swisha - High With U
Doubt, Syn & Tension - Flood
DJ Vague - Porsche Trax 2
Eomac - Don't Be Realistic, Be Optimistic
Chavinski - Colours Of You
Goliath - The Message Carriers
Etch - Untitled Hardcore #3
Ossia - Hack Dub
Decibel - G.A.P.
ESHU - Hello
M. Bootyspoon - Who Got It
General Courts - Lazy Moments
Sir Rah - Leonard
Stanislav Tolkachev - Hexapoda
DJ Slip - Untitled
Samba - Malignant
Sleeper - Spread Out
Follow Alex Falk:
Published February 2020.
♫