026. Tsurugi
March 2020 | Washington, DC's Tsurugi has been bringing lush techno dreamscapes to dancefloors everywhere from his base in the capitol (at parties like SEQUENCE and The Vortex), to Brooklyn (at parties like Cipher), all the way to Japan. Coming up through the world of bass music, his style now leans more toward deep techno — with glimmers of percussive, groovy, and playful sounds that remind us of those early bassy influences, and his (contagious, if you've been next to him at a party) enthusiasm for a wide variety of sounds.
About the mix:
When it comes to electronic music I'm always searching for seductively deep, pensive atmospheres that swirl in full sunken subbass. That's what resonates me the most where I'm ballast in a calm void before being perpetuated into a elliptical storm.
My hope for the mix is to represent some of those feelings. It was recorded on a few XDJ's and a Xone:92 mixer on a comfortable Sunday afternoon.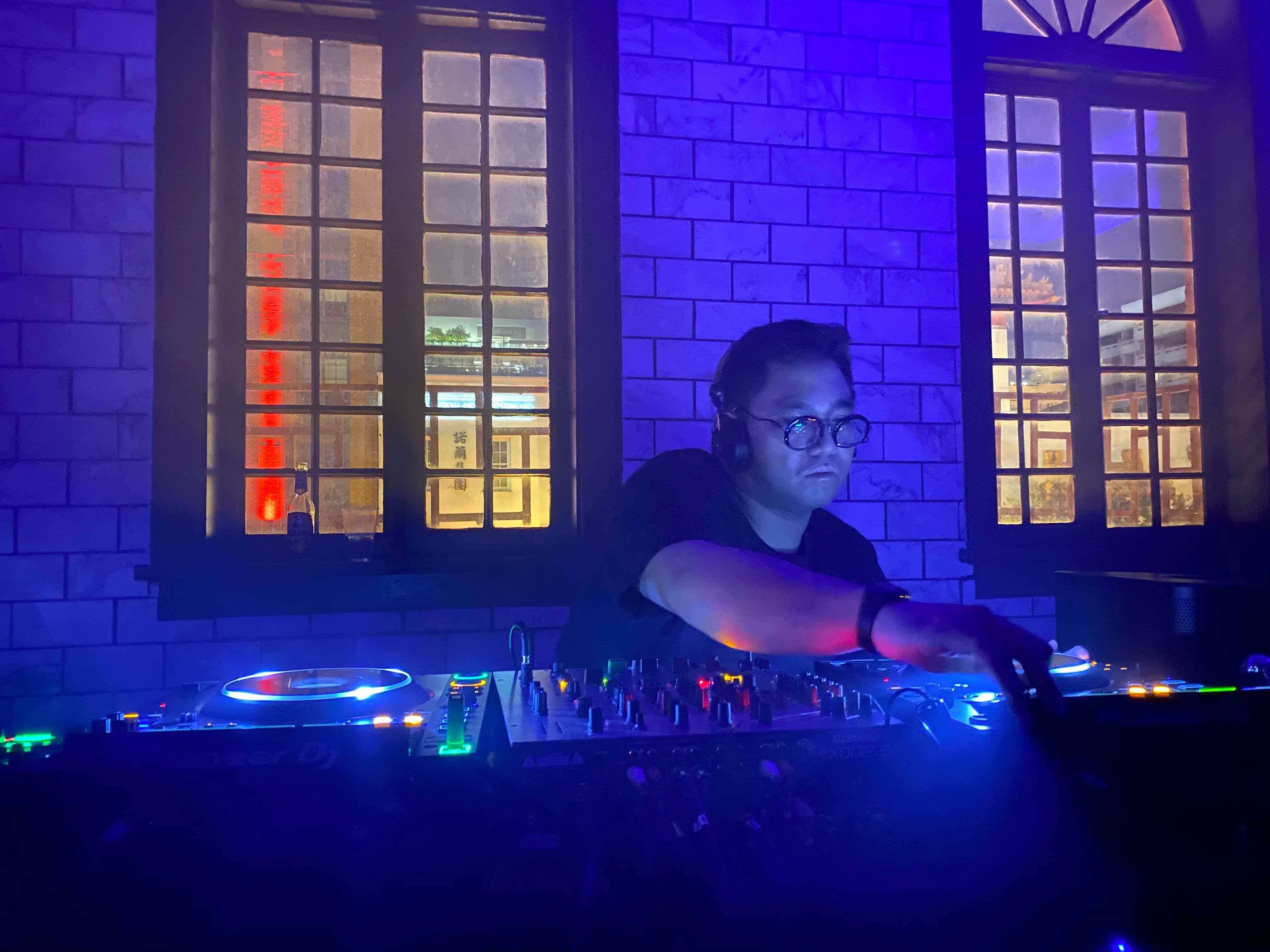 What is the place you call "home" now? How do you ensure that you're both drawing inspiration and contributing there?
I moved DC area a few years ago after spending some time in Florida. I would make yearly visits to see some family to go to parties and I felt like the pace of the city was a good fit for me.
I've been fortunate enough to meet a lot of passionate and kind people in the dance community as it feels much like a big welcoming family vibe. There are so many friends and artists doing things such as releasing tracks, growing record labels, throwing dance parties in the music sphere, but also the area is full of history, art museums, and public service workers that advocate issues that hit close to home on the dancefloor, all this keeps me learning, informed, and inspired.
I feel that dancing and being a supportive presence in your community can be a large contribution. As an artist I try my best to share and create musical moments that resonate with me personally to an informed audience in hopes it strikes an emotion that they can latch on to; that being is the least contributive gesture I can do.
What was the first dance music experience that really stuck with you?
My first music experience that stuck with me is when I went to WMC in Miami and attended Future Sounds of Breaks vs ViRAM (Virus and RAM records). I was able to catch my favorite drum & bass artists at the time such as Noisia, Ed Rush & Optical, and Andy C.
The high-octane double drop mixing and pulsating bass rattling my chest cage left a lasting impression on me that I still chase to this day. I couldn't have asked for a better introduction to underground culture and variety of styles in electronic music in a four-room venue that went on for 12 hours.
Have you ever traveled specifically to attend a music event? Why do you seek out those experiences?
Traveling for music is definitely my biggest drive and priority when it comes to taking time off for leisure. I've been lucky enough to travel to different cities and festivals such as Atonal, Orbits, Labyrinth, Parallel, S-R, and Monument. But I also love supporting communities organized by close friends like Sure Thing, Sequence, and my former collective in NYC, Cipher.
I enjoy experiencing the full physicality of the music in different cultural settings, meeting new people, and connecting with my friends and everyone around me.
Can you tell us about something you've discovered about yourself through a dancefloor, whether in a single moment or over an extended period of time?
I would say I discovered more self-esteem. I often had anxiety and felt introverted growing up in certain situations but the music helped me overcome a lot of those feelings over time and allowed me to be more extroverted. The dimly lit spaces and fog help a lot with mindfulness.
If you DJ/produce under an alias, what is the story behind your alias? How does your name as a performer influence what you create, how do you relate to it?
My current DJ/production alias is Tsurugi. The story behind it was at the time I was a huge fan of the Japanese hip-hop artist Nujabes and I came across a skate edit that soundtracked "Tsurugi No Mai." I would literally put it on repeat while I skated to get hyped up. I still love Nujabes' music to this day and his 10 year death anniversary is this year. Even though my parents are Filipino, my mother has a minor in Japanese language and my father admired the country. Having visited Japan a few times I love learning about the culture so much so I've taken up studying the language every day.
Share a video or photo that you recorded that takes you back to a moment, and tell us a bit about that moment.
Photos of my friends and I at Orbits Festival in Portugal. Festivals are the only opportunities for us to be all together at the same time so I cherish those weekends dearly. I forgot to :) lol.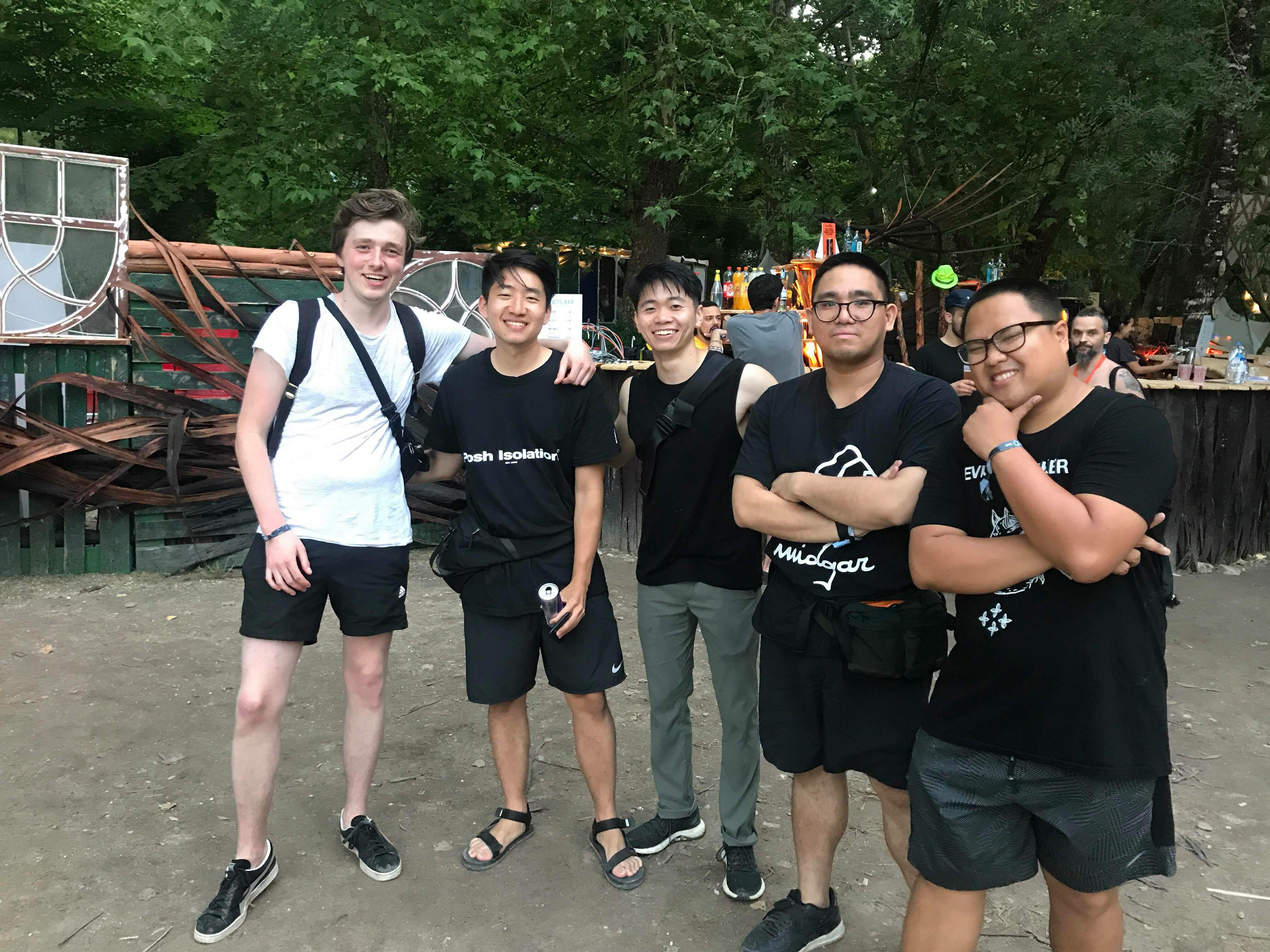 For the producers: share a track that you never completed or shared, and talk about why that track never made the cut, why you hesitated.
Here's a production from myself, I'm still waiting for the right moment but I hope to share more in the future.
Tracklist:
Grand River - Ecouri
Szare - Nautical Mile
Joy O - Burn (Ft. Infinite & Mansur Brown)
Efraim Kent - Glyph
Aniara - Nadir
Anthony Linell - Not Present (Aeterna)
Viktor Udvari - És Mégis
Gonno & Nick Höppner - Bangalore
AWOL - 54.973379, -1.614705
Antonio Giampietro - One vision
G-Man - Franz Blau
Higma (Drafted & Yukimasa) - Barons Court (IORI reshape)
Raiju Manah - Underflow (R2π remix)
ASC - Dyad
Konduku - Mavi Saat
Pugilist - Horizon
Queniv - Old Friend
Yalessa Hall, Malin - Tachyon
Museum - Silo
Nicole - Save me
Acronym - The Sixth Mass Extinction
Follow Tsurugi:
Published March 2020.
♫