041. Boo Lean
January 2022 | If someone asked us to name a "do-er" in the dance music community, Boo Lean is one of the first people who would come to mind. A recent transplant from her longtime base in Pittsburgh to NYC, she is a promoter and resident DJ at Pittsburgh scene nexus Hot Mass. As a curator and experiential producer, she co-founded VIA Festival in Pittsburgh, the gFx collective, and has held curatorial positions with Public Records in NYC, New Forms Festival in Vancouver, and other clubs and museums.
About the mix:
I asked myself, "what if I was 10 years old my whole life? What would a little Boo Lean DJ / dance to?" This is Boo Lean's Regression Mix. Recorded with 2 CDJs, Pioneer mixer, Zoom recorder, brain, 2-8 hands.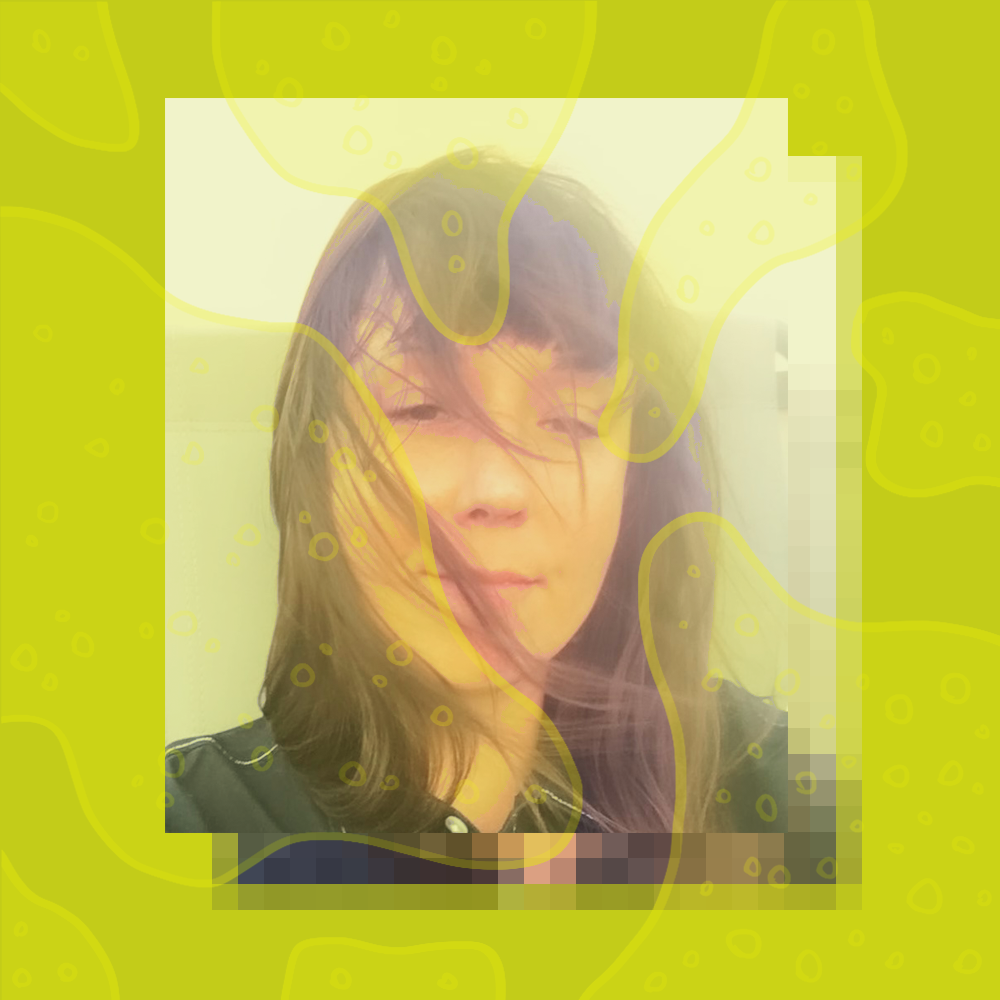 Where did you grow up? How did that shape your sound or the way you relate with music?
Born in Jersey (almost popped out in a Friendly's diner) and grew up in between Pittsburgh and the mountains of Pennsylvania. My single mom worked a lot for us, and I was a kind of feral kid who spent a lot of time alone — in the woods, riding horses, running, making videos, mixtapes, riffing on our piano, or sneaking swear-word CDs into the collection of music in our house. On long drives I got to be in charge of the radio. There's always been a lot of transmissions coming through this antenna. Sound is also a very visual experience for me. I've liked making worlds where I could get others to join in and play.
What is the place you call "home" now? How do you ensure that you're both drawing inspiration and contributing there?
You caught me at an interesting time that has me questioning what home means. Home is a place of mutual support? Home is where the CDJs are? Truly I don't know sometimes.
Pittsburgh was my forever home until I recently moved to NYC. I got a job that needed me to relocate, which left me really unmoored. Pittsburgh holds so much meaning from everything I've built and contributed to - VIA, Hot Mass, gFx, CMU, guest curation for all sorts of clubs & orgs - and the people connected to this. During Covid, the best way I knew how to support this ecosystem was to work on streams, nightlife funds & advocacy with NIVA. It's been so scary.
In 2019 I lived in Vancouver to co-direct New Forms Festival. Entering a city where you have to quickly grasp the local scene's needs / politics, and sit on the shoulders of a 20 year old festival, is not something I took lightly. It was a massive and incomplete download, but through the process of curating and working with people, it became a home. And now here I am in NYC - it's been welcoming. I love meeting new people and am excited to see where things go. I start a 2022 residency at The Lot Radio and Public Records, and will just keep linking networks with intention. I'd like to dig in and collaborate as a curator here.
What I miss about "music life" is that you can make nodes of home all over the world. I used to go to Mutek & CTM Berlin every year for work, and am really feeling the absence of those folks IRL. I miss the supportive synergy that a decentralized home can offer. To this end, I hope travel makes a comeback, and in general we can be more present with one another. I can't Internet anymore.
What was the first dance music experience that really stuck with you?
I know in retrospect he's problematic, but when my mom put on Michael Jackson's "Thriller" and we'd dance together. I would make her loop that laugh over & over, cackle and run around screaming "again!" In terms of clubs? I was studying in London and would go to this tiny neighborhood spot that had a 360-mirrored dance floor, unmarked booze on the shelf, and the most insane blend of UK funky, euro pop, and lots of Shakira. I don't know what was going on but I loved being in this mess. Oblivious humor and sincerity met in some sort of Truth. I have a soft spot for places like this.
Have you ever traveled specifically to attend a music event? Why do you seek out those experiences?
The pivotal adult moment was going to Mutek in 2008. That's when it clicked that what I'd been envisioning was a festival, equal parts body and brain. It synthesized disciplines for me. I wanted to do this in a way that genuinely blended my vision with my peers, not copy a formula. I still sometimes struggle with defining "what I do" because it's a moving target. Some people use the term "world-building" and while I relate to that I just say I'm a matchmaker.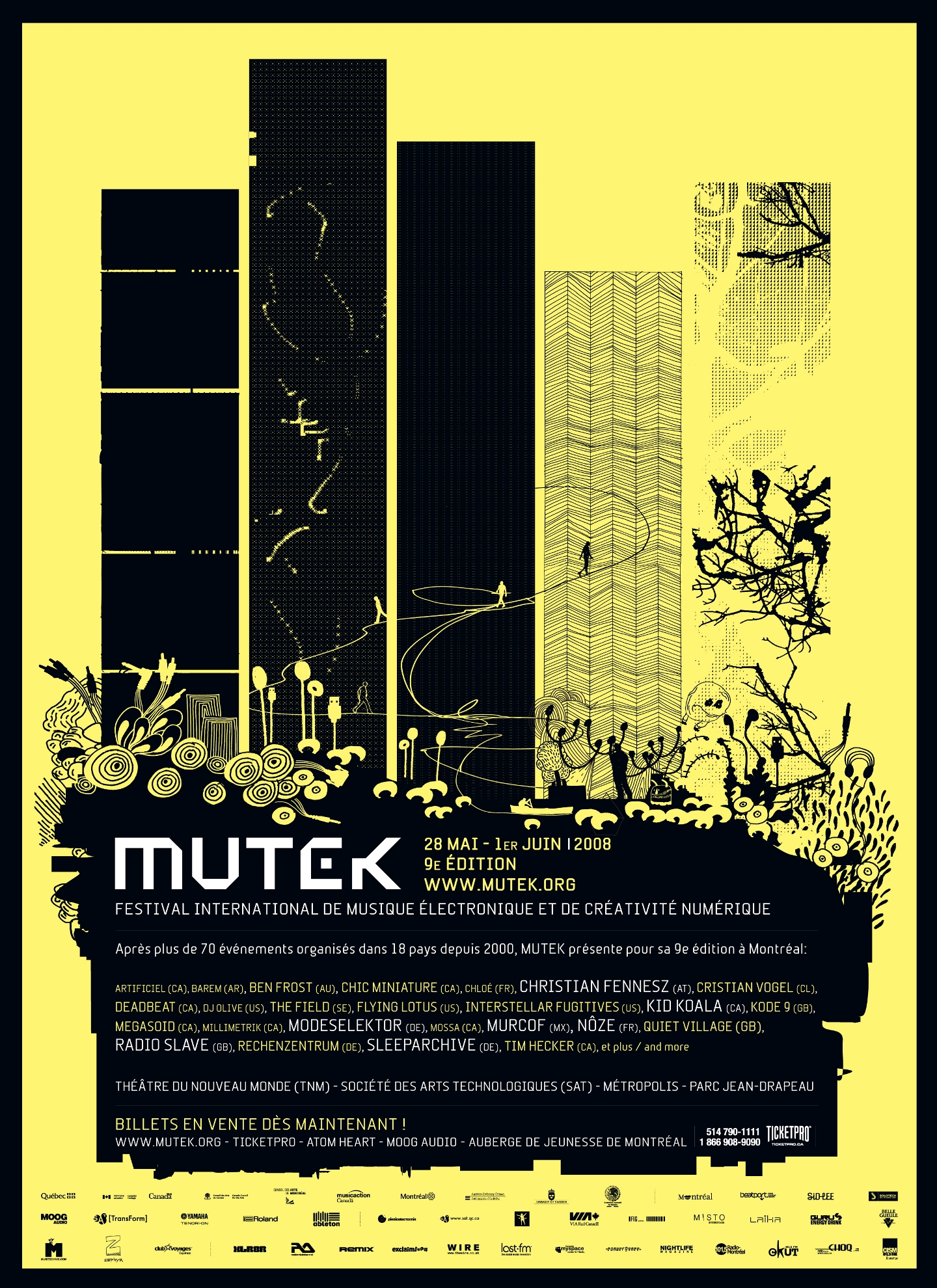 Anyway, that was the spark to start VIA Festival with folks, more complex audio-visual projects, and get into the business of nightlife. It was amazing to meet people who could be mentors, especially if I could have honest and non-competitive conversations about the shit I was coming up against, or learning I had to do. Curating and DJing are two sides of the same coin for me. It's the exchange, and making something that's larger and more meaningful than the sum of its parts. It's also regenerative, even if all you do is mix tracks in your room that no one hears and make fantasy lineups of artists. (Um yes… this is me).
I've had my share of "wtf am I doing" moments because this industry is so unstable and remains sick with 'isms, but on the whole my appetite doesn't wane.
Can you share any non-music-related experiences you've had that directly fed into a mix, track, etc. that you created?
Tbh, death. I was alone with both my dad and step-dad when they died. Sometimes I can connect to this really specific feeling of the moment they passed, and not be scared. When I'm deep in my head DJing and feel the energy from dancers in the dark … I let go. It's infinite.
Is there any piece of media you'd like to share?
Within the battle of the metaverse x multiverse there is Crazy Frog. This music vid from the aughts is somehow a complete media artifact of the last 20 years. The proto-TikTok 'tween dance & meta-virality; the sonic nesting doll of samples & references; to the fact that this freakin CGI frog was based on a ringtone, based on a 17-year-old boy's P2P .wav, birthed on the Internet in 1997. Plus Frog 1.0 had visible genitalia. And did you know Crazy Frog dropped a track in 2021? Little boo = obsessed.
Tracklist:
Lil boo radio intro
Ciara - Level Up (G-Jay DJ Bachata Remix)
DJ Pooch - Mind Games (Dub)
Jerome Sydenham & Nikola Gala - Brooklyn Rock
Sumorai - Paths
K NEXT - My Boo (K-NEXT REMIX)
ClubKelly - If You Could
RuPaul - House of Love (Physical Therapy Hardcore Bootleg)
Plush Management Inc - Let Me Love You Down (2dam Doap Plush)
Bumpi Biznizz, Ell Murphy - Desire
128kbps - Nine Pee-Em (Longeez Lawsuit Pending Bootyleg)
P. Morris - Goomba Gardens
Istari Lasterfahrer - Sensitive People
Lemzly Dale - Rare Snacks
Ren & Stimpy Theme Song
Genome 6.66Mbp - I'm in Love With the Slut
Arma - Monte Carlo
Crazy Frog - Crazy Frog in the House
Busta Rhymes & FS Green - Touch It (Shoe's Blend)
Shakira - Estoy Aqui (DJ Meme)
LarryInc64 - Enrique Iglesias Bailamos (Zelda: Ocarina Of Time Style)
Megan Thee Stallion - Crying
Lord Tusk - Sunrise 999
Sage The Gemini & DJ Kwamzy - Gas Pedal (Shoe's Blend)
Doja Cat - Woman (Leonce Refix)
Ground - Stone Bridge
Erik Satie - Gymnopédie No.1
Mr. Mitch - Eiffel (Peace Edit)
Genome 6.66Mbp - Shushu - So Sick of Life
DJ Mel G - From the Backk
128kpbs - 1-2 St3p (Xander's Four to the Floor 160 Mix)
Dr Octagon - Blue Flowers
Dj Rankng - Friki Friki (Mecca Riddim)
Kelvin T - CRANK THAT
Panoram - Monocielo
Green Jelly - Three Little Pigs
Black Girl / White Girl - Freaqs In The Dark
Stoned Skanks - Breath On Me
ThrillerLOL
Garbage - Stupid Girl (Hugo Villanova Remix)
Juan Plus One - Infinite 4 U Edit (Slugabed VS Charli XCX)
Ase Manual - No Words
Lil boo radio outtro
Follow Boo Lean:
Published January 2022.
♫