051. Villella
March 2023 | Perhaps best known for his association with beloved dance music blog Truants, Riccardo Villella is also one of our favorite DJs—with a streak of mixes that always feel like instant classics—and a staple of the broader dance music scene in his own right. Villella's penchant for community began on early dance music forums and extends into today's social media networks and elevating others through mixes and in-depth interviews on Truants. His mix for us, inspired by timeless mix CDs like those of Fabric and a 'spiritual successor' to his mix for our friends at Sure Thing, is also a vivid memory of teenage bike rides along the beach in 2006.

Villella's fee for this mix was donated to Turkey-Syria Earthquake Appeal to help DEC charities provide vital medical care, emergency shelter, food, and clean water.
About the mix:
"What is the place you call "home" now? How do you ensure that you're both drawing inspiration and contributing there?"
When you said you'd hoped the interview questions would help inspire the mix, this question really did it for me, so I hope I can answer two questions in one here for the opener. I'm going to go on a little here as I think it'll break down the inspiration, process and feelings explored quite well.
For the last 11 years I'd been living in London and for a long time, I had no desire really to leave. People say you can call somewhere "home" after living there for a duration of seven years, so I was well past and on my way. The last three years though, I had really burnt out quite hard creatively, and was kind of just trudging along. It took me a while to realize that I'd maybe needed a break away from London and the constant living for the weekend parties. Work had gone remote, so the option of moving back home to Brighton on the seafront for a temporary reset and to save some money seemed like the logical next step.
I was quite excited about moving back, as one of my friends Bobby had moved back home from London a year prior to also work remote, my friend Sean was still down there and had been making some really cool art recently so we'd been reconnecting, and my friend Sam who moved to Australia 10 years ago was going to be back for a short trip in Brighton this year for a couple weeks. This felt kind of important to me as, as we'd all be in the same city for the first time in a very long time, and these were people that made up my favourite summer ever - the year 10 one in 2006.
Italy would go on to win the World Cup, Bobby had told me about liquid drum and bass, I was buying the monthly Fabric CDs, Youtube had launched and this was my favourite video, LastFM 'Similar Artists'/Limewire combo was a goldmine for discovering music, I'd watch Heat and Collateral for the first time, The Elder Scrolls: Oblivion and Midnight Club 3 had come out (important because of Tim Sweeney doing the soundtrack on latter), and I was hopelessly infatuated with a girl.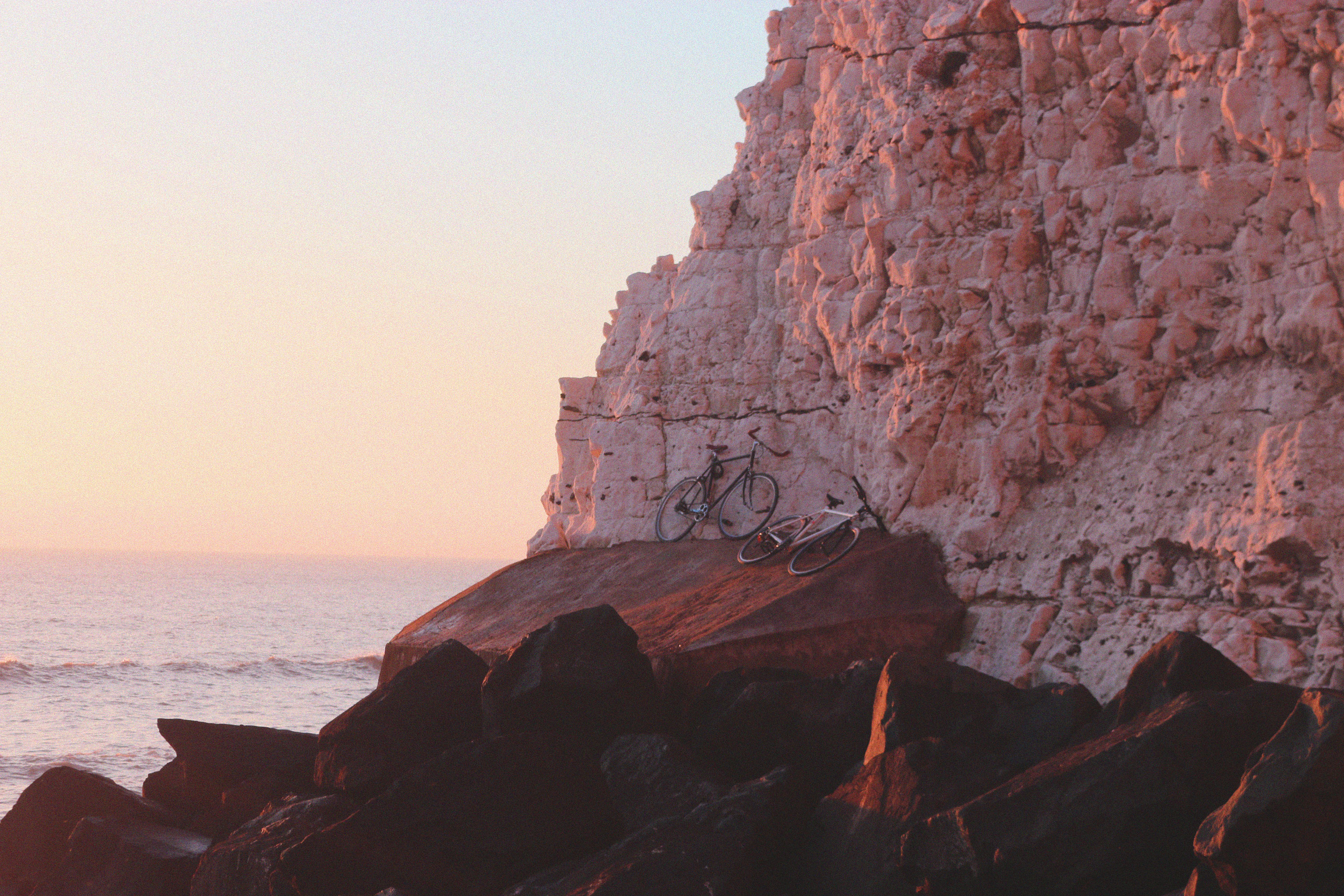 But most importantly, we spent most of that summer going on these really long bike rides from Shoreham-by-Sea, past the cement factory before reaching Brighton beach, and just cycle as far as we could until the sun went down. Me and Bobby would pack our little MP3 players (think I had a Creative Zen Touch then) the night before with as much 'feels' music as we'd like to call it, anything that would make our cycles feel like an extended Michael Mann movie, or "LA Action" we'd say.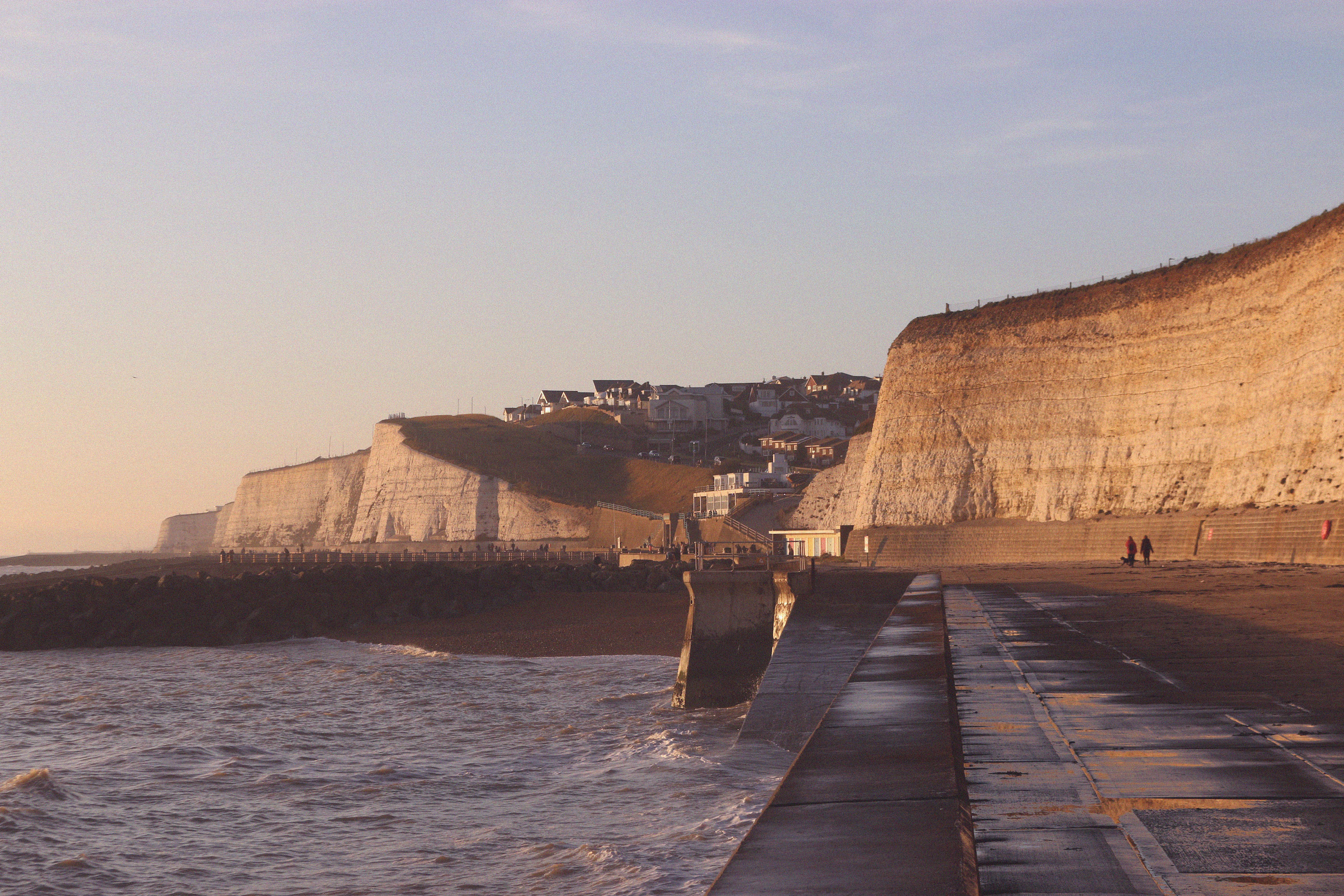 There was just something quite life-affirming as a 16 year old, headphones in, cycling back as the sun sets after exploring some beach cave and you've got either of Fila Brazillia - "Subtle Body", Groove Armada - "Paris", or DJ Shadow - "Blood On The Motorway" playing in the background. It was all very Stand By Me in the most musically liberating way possible. I've caught myself thinking of those times a lot lately.
I've tried to channel a lot of those feelings quite subtly into my studio mixes over the years—hopeless nostalgia, bittersweetness, a sad euphoria—more so on ones where I'm trying to achieve something other than a club-mix. The Sure Thing mix comes to mind especially, but that was also very influenced by the techno aspect of the series and certain life events. Whilst this feels very much like a spiritual successor to that mix, I didn't want to be so subtle with this one. It's a straight ode to a single perfect 24 hours that summer, and all the tunes that I was listening to back then, plus some that capture that perfect world-at-your-feet, carefree, teen vibe for me. It covers many moods and feelings of a hot day down at the beach and the transition as the sun sets and you're getting ready to dance the night away.
I've wanted to record something like this for a long time, something that kind of felt like a timeless mix CD, and think you gave me the best opportunity and timing in wanting to put it together, especially as I've been doing that same cycle route every other weekend whilst down here.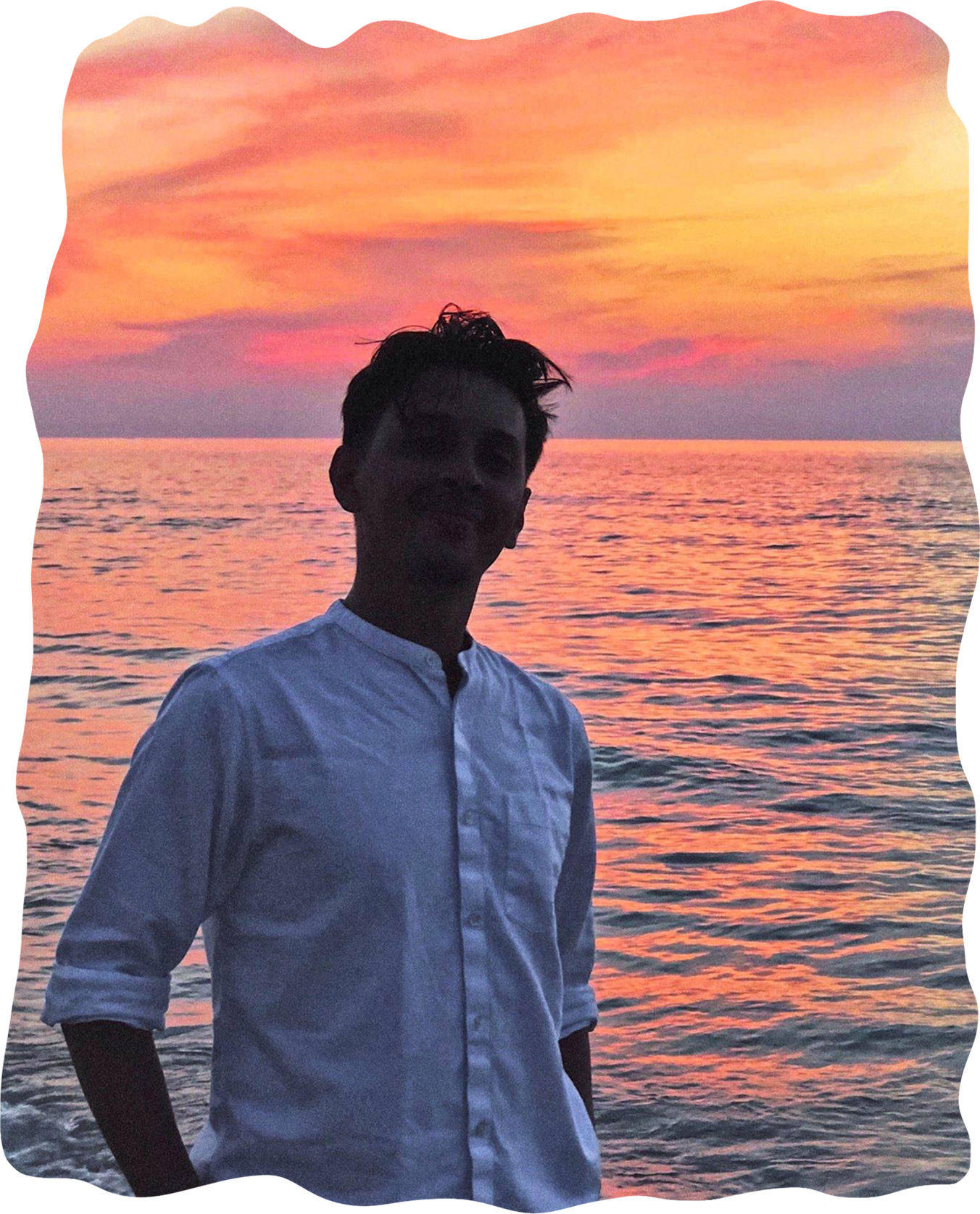 Can you share any tracks or mixes that really bring you back to specific time or place?
So one of the things that made that Brighton 2006 summer era so special as well was that I'd discovered the Fabric and Fabric Live mix series.
There was a now-defunct record shop in Brighton called Rounder Records and for some reason I was completely attracted to the mix CD format. I had one of those rotating Panasonic hi-fi systems that could store three CDs and you'd press a button and it'd play the next one and I guess I just liked listening to the mix CDs like that. Me and my brother were just laughing about the system the other day as apparently he took it to a house party in Kent and it's supposedly still being used there by the kids' parents.
I remember picking up soo many mix CDs, there was just something I loved and still love about the format; a mix but with similar integrity to an artist album. James Lavelle's Global Underground, John Digweed and Sasha's Northern Exposure, James Holden's Balance 005, LTJ Bukem's Logical Progression, DJ Marky's The Brazilian Job, Stanton Warrior's The Stanton Sessions, High Contrast's Watch The Ride, Appleblim's Dubstep Allstars 6, Laurent Garnier's Excess Luggage, Tiga's DJ-Kicks, Erol Alkan's Bugged In/Out Mix, and Fat Boy Slim's Big Beach Boutique II, but it was the Fabric ones, (Fabio, J.Majik, Aim, DJ Format, The Herbaliser and dare I say Diplo) and the metal cases that just really caught my fascination and I couldn't wait to turn 18 and go to the club.
I moved to London in 2011 and just immersed myself musically and if there's one Fabric night that fondly sticks out, the Fabriclive61: Pinch Album Launch in 2012 is up there. It was a STACKED lineup and a real defining moment was Loefah in Room 2 playing a "Foundation Set" where he proceeded to drop "Rufage" and reload it three times. I've never seen a club explode like that to this day and it remains a very fond and core musical memory of my first couple years in London - a culmination of living the city life away from home, making new friends and dancing the nights away to all this amazing new music.
Other honorable mentions:
Girl Unit dropping "Wut" at the Night Slugs All Stars Counter Culture night - 2010
Rustie dropping "Ultra Thizz" at the Numbers London Warehouse Party 13 - 2011
Blawan dropping "Getting Me Down" at AkaAka Roar night - 2011
What was the first dance music experience that really stuck with you?
One particular night sticks out for me as it kind of broke down to me that there doesn't need to be any particular rules or regimented structure when it comes to DJing and genre, and that songs can take on a completely new meaning over a system. It also felt like a very bridging moment for me where I was open to a more varied type of multi-genre style mixing.
I was going to a lot of drum and bass and blog era events in 2007/2008/2009 and me and my friends (Bobby was there too) had booked tickets to a night excited to see Blame, Matrix, and Nu:Tone. In Room 2 for that evening were Ramadanman, (Ben) UFO and Luke Envoy. I'd seen the name Ramadanman on remix duties for a Spectrasoul record I'd bought earlier on in the year but at this point though I wasn't properly aware of either of the three and my dubstep knowledge outside of certain Dubstep Allstars CDs, the Caspa and Rusko FabricLive, and Skream - Skream! was probably quite rudimentary.
For whatever reason, we weren't particularly enjoying Blame that night and we went for a little break in Room 2 and all that music from Appleblim's Dubstep Allstars CD suddenly made sooo much sense. It all just clicked on those big bassy speakers and we spent the rest of the night in Room 2, dancing our little feet off to these slow strange rhythmic polyrhythms.
I picked up Martyn's "Great Lengths" album shortly after that night, who I'd known for his drum and bass records, and I think that decided and set the path for everything musically moving forward. It was such a perfect and exciting time with drum and bass also getting more experimental with the likes of D-Bridge, Instra:Mental, Bop, ASC all taking drum and bass to such amazing new weird levels. I'd move to London two years later, where multi-genre mixing was even more prevalent, so those prior influences were getting properly magnified. A lot of things were just lining up musically. I'd also meet someone who had started a small blog around this time...
To what extent is your music tied to community, and to what extent is it about individual expression? Can those things intersect?
I think community, more so an online one, has been extremely important to me the last 10 years. I've always felt like a bit of an extrovert trapped in an introvert's body so I used to spend a lot of my time socializing, messaging, and making friends on music forums; the Erol Alkan one, Dubstepforum, Hollerboard and Kahvi Collective all big ones for me.
It just so happens I'd meet Soraya, Sin and Aidan through these, which springboarded Truants into a personal blog that Soraya had started into a bunch of online music friends, spread quite vastly across the world, all discussing music and sharing Drake/Bieber/Wacka Flocka related memes. Musically everyone at the site has kept me on my toes, and it's such a fun group now, all with their own distinct music taste and personalities. I've co-ran and taken lead on the Truancy Volume mix series for 10 years now but Taylor introduced me to downstairs J, Antoin to Kiernan Laveaux, Aidan to Savile, Sin to Jayda G, Tayabb to Samrai & Platt and there's been countless others over the years. I like to think I've done the same to them with the artists I've brought on.
So whilst the way I DJ and the feel of the music I like has been informed by my own past experiences, running the mix series has been such a beautiful way to intersect with my friends' own musical past experiences and expand my musical knowledge to such a wholesome place. I have no idea what number we'll get to with the series but I'm very proud of what we've all achieved there :)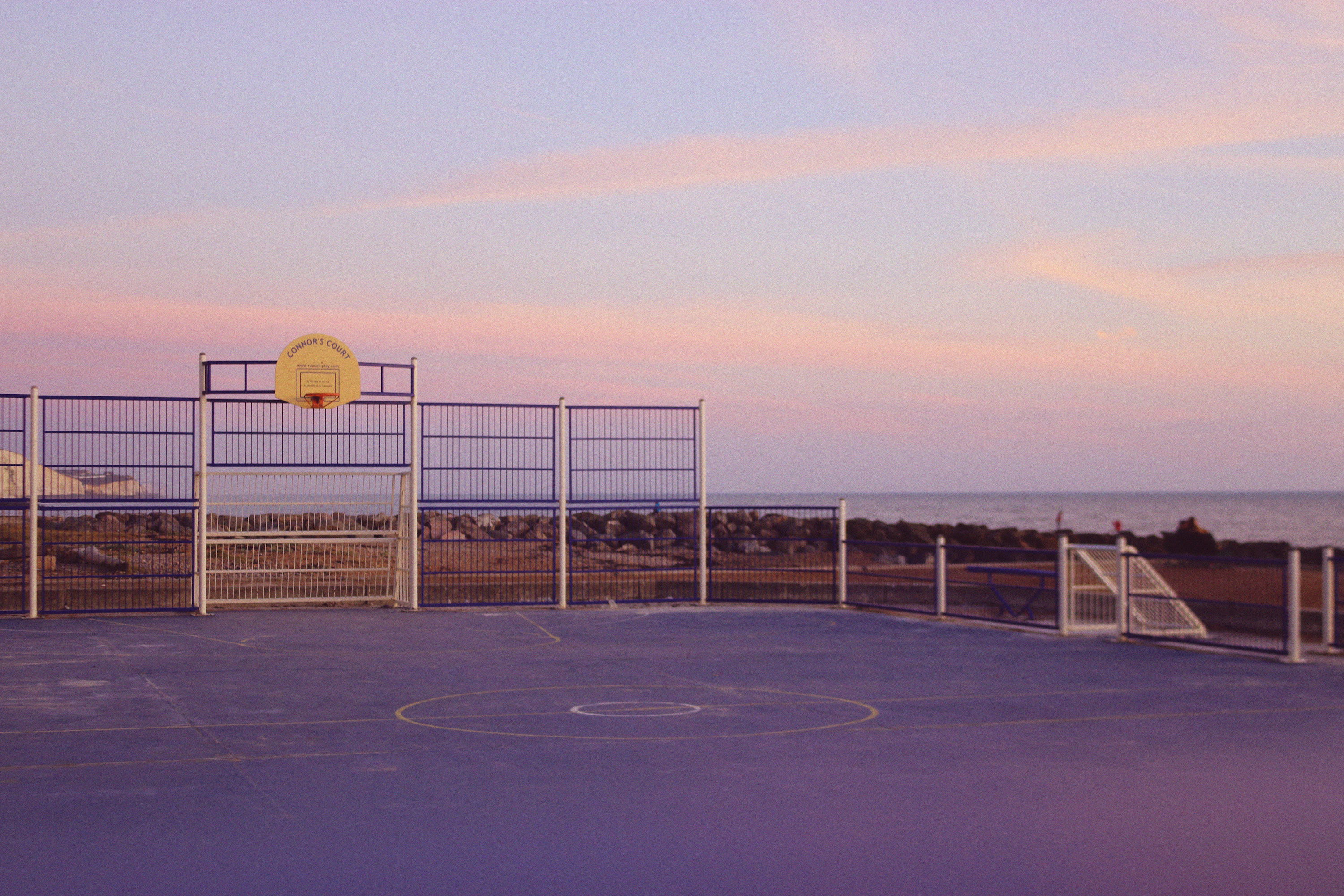 Can you share any non-music-related experiences you've had that directly fed into a mix, track, etc. that you created?
The Sure Thing mix I did as Covid hit definitely comes to mind. I put the mix together whilst going through a breakup, a breakup neither of us maybe chose or wanted at the time but due to visa issues, border laws, and Covid, the universe had decided that maybe it just wasn't meant to be. I'm by no means a big touring DJ so if the mix had only resonated with one person in a special way I'd have been over the moon, but I got some really nice messages about people being able to properly escape to it during lockdown that really made my year, seeing as I no doubt used that time making the mix as a bit of a distraction mechanism myself. I really hope the fact the plays eclipsed my usual poor numbers, meant people were coming back to it for a nice introspective reason. That's what I hope anyway.
As I mentioned earlier, the mix I've done for you definitely feels like a kind of a spiritual successor to that Sure Thing mix in some way, in that they're very much mixes for life now.
Have you ever traveled specifically to attend a music event? Why do you seek out those experiences?
I think my dad instilled this from early on, telling me that if you're going to spend money on things, you're probably going to get the most out of it from traveling. I think that's largely what attracted me to DJing, when I realized these producers and DJs were getting to travel the world and play music they loved to all these people. Sounded dreamy!
The furthest I've traveled to attend a music event was probably Detroit back in 2017 for Movement Festival. The legend that is 2Lanes had kindly offered to let me crash round his for the week, he was skipping the festival to focus on non-Movement afterparties at the club he worked at so I'd set off to Movement on my ones during the day and meet up with him later on.
I kind of like it when you lose your friends at a festival and you go on your own little adventure and get adopted by multiple groups over the night so I felt kind of in my element, plus it was my complete choice over who I wanted to go see. I think it was the Sunday that felt like the longest day ever as I'd gone to the underground car park stage where I'd watch Ryan Elliot, Sleeparchive, DVS1 and Sterac in a row. Everyone talks about Elliot and DVS1 so highly, so getting to see them on home turf playing some of the best rolling techno just felt quite special. You lock into a groove and kind of forget you're 4000 miles away from home by that point haha.
Then I went to No Way Back for their 10th Birthday Party, honestly I don't even recall who I saw or who was playing what, I was just in the crowd listening to these late night Midwestern DJs absolutely tear it up. I do remember someone playing Mark Forshaw - "Further" and just smiling profusely on that dancefloor. It all proved a bit much for me though, still heavily jetlagged and three days of partying meant I unfortunately fell asleep in the ambient room on one of the beanies for a couple hours lool.
Share a track you've always wanted to include in a mix or set, what you love about it, and why you've never managed to include it.
Ahh this is an easy one and it's definitely Bushwacka - "Healer"! I've probably painted a picture in this interview of my love for euphoric, and introspective feels moments, and I think this is a top five for me in conjuring those feelings. I think I subconsciously grew to love this song through the Grand Turismo 4 soundtrack back in 2004 when I was a pretty avid gamer, and came back to discovering it 10 years later when I'd fully taken a deep dive into DJing, and understanding what house and techno was.
Layo and Bushwacka! - "Love Story" was another one of those seminal bike ride tracks in 2006 (made bigger by Brighton legend Fat Boy Slim) and his discography is such a goldmine to go through for all these amazing late 90s and early 2000 gems. "Chorus", "4 Da Night", and "Harps" all have those feel good touches of brilliance, but "Healer" takes it for me for sheer dancefloor bliss. I'd never want to play it out if the crowd wasn't quite right or not at that peak of joy, and being the current warm up slot DJ that I am, I've never quite had the opportunity to haha. It's one I've been saving for years, maybe one day :)
What do you think the dance music world needs right now?
Better awareness on using earplugs and the dangers of tinnitus - it really should be posted regularly from all the big publications, especially with so many young new people getting into dance music. I came pretty close to sacking this all in over the summer as mine had become quite intrusive, but spoke to a few DJs in the scene who mentioned that a majority of people who have been doing this a while will all be in the same boat. Seems to be a vicious cycle, be nice to break.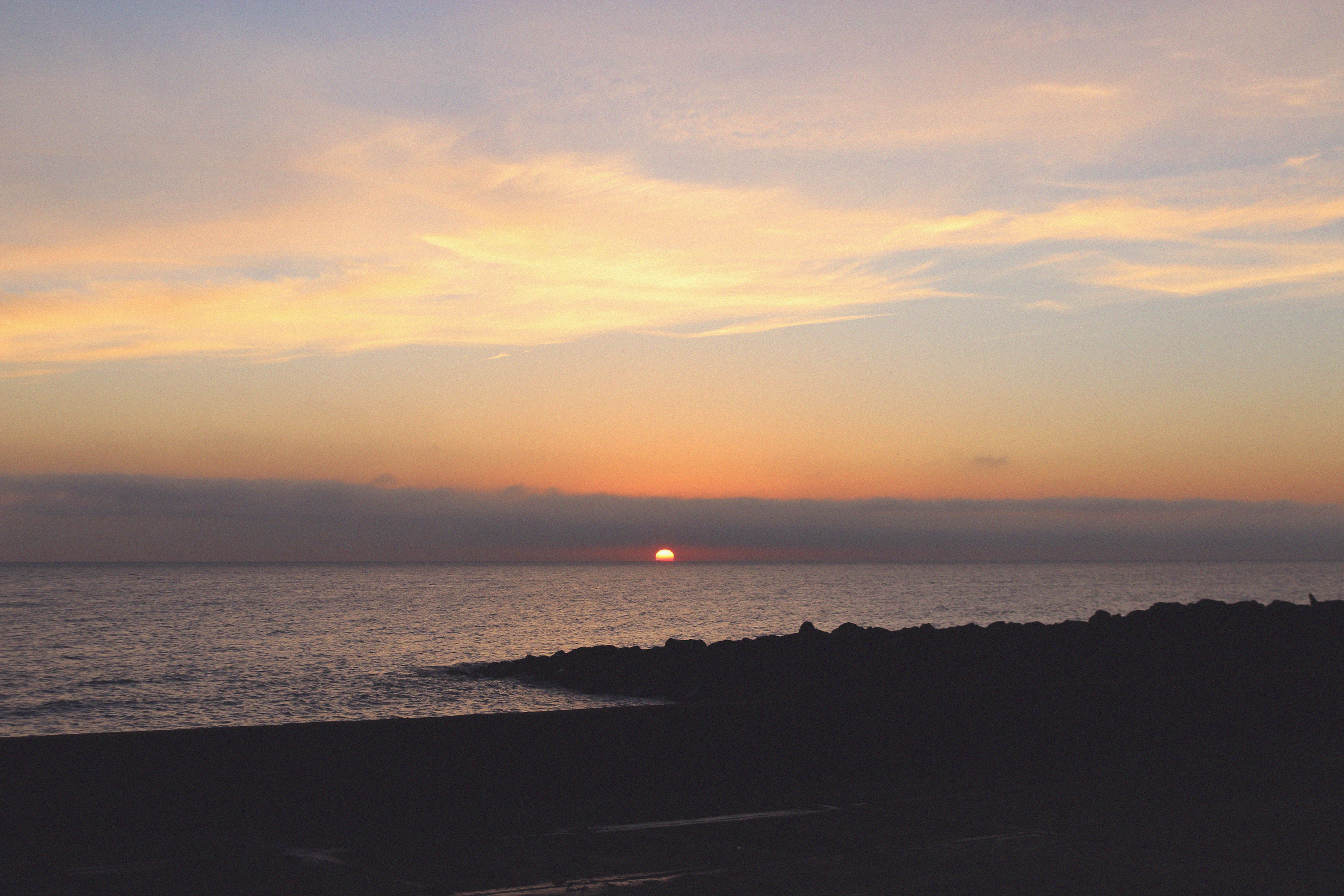 Tracklist
Lamb - Gorecki
Electra - Autumn Love (Future 3)
Massive Attack - Blue Lines
Thievery Corporation - Shaolin Satellite
90 Lovers - I Know You Got Soul (Cookys Got Soul Mix)
La Palace De Beaute - Sin
Smith & Mighty - Walk On
Outkast - Player's Ball (Extended Version)
Double Trouble - Love Don't Live Here Anymore (Club Mix)
Alisha Warren - Discover Me
Rae & Christian - Spellbound (Featuring Veba)
The Pharcyde - Runnin' (Jay Dee Remix)
Soul Scream - 0番線
Crustation - Purple (A Tribe Called Quest Mix)
Aspen - Tips For Beginners
Future Sound of London - Among Myselves
Placid Angles - Breathe Her In
Nathan Fake - Fell
Blu Mar Ten - She Moves Through (ASC Remix)
Mendelayev & Cutworks - Across The Space
Calibre - Filter Tune
dBridge feat. Calibre - Ponderosa
Seba - Distance
Naibu - The Shrine (CD Version)
ST Files - Fatsoul
Commix - Scarlet
Marcus Intalex - Astro Dance
Random Movement - Back In My Life
Bachelors Of Science - The Ice Dance (Lenzman Remix)
Donnie Dubson - So Simple
Dj Marky & S.P.Y - Days Go Slow (Feat. Miri) (Makoto Remix)
Bungle - 25th Floor (Marky & Bungle VIP)
Follow Villella:
Published March 2023.
♫