053. DJ Hockey
October 2023 | Vancouver's DJ Hockey brings a sense of playfulness, groove, and emotion to a realm of psychedelic, twisted techno that can often take itself too seriously. He regularly appears at Vancouver venues like Dolly and recently played at the inaugural Osmosis in the Trees festival in Oregon. In addition to DJing, he co-runs record label and mix series PPRZ alongside Adam 2, uplifting emerging artists from across the underground and most recently releasing his own latest EP, Celestial Pursuit.
About the mix:
This mix combined parts of various gigs I was working on that fell through. The gigs had quite differing musical lineups and set times, which I combined with some tracks that had been sitting in my wishlist on Bandcamp but never seen a fit for a particular project as of yet. It quickly turned into my favourite mix I've created thus far, as I feel it closely represents my favourite aspects of dance music all in one.
I have been working on trying to incorporate a wider range of my style into my podcasts so that each one doesn't get tunnel vision, while still telling a slow burning story. I've also been pushing myself to make each individual blend something unique. Lots of tracks work well together, but is it something special and new? These are questions I have been asking myself more lately. I like the playfulness of this mix, but it also has moments where you may question what emotion you're feeling.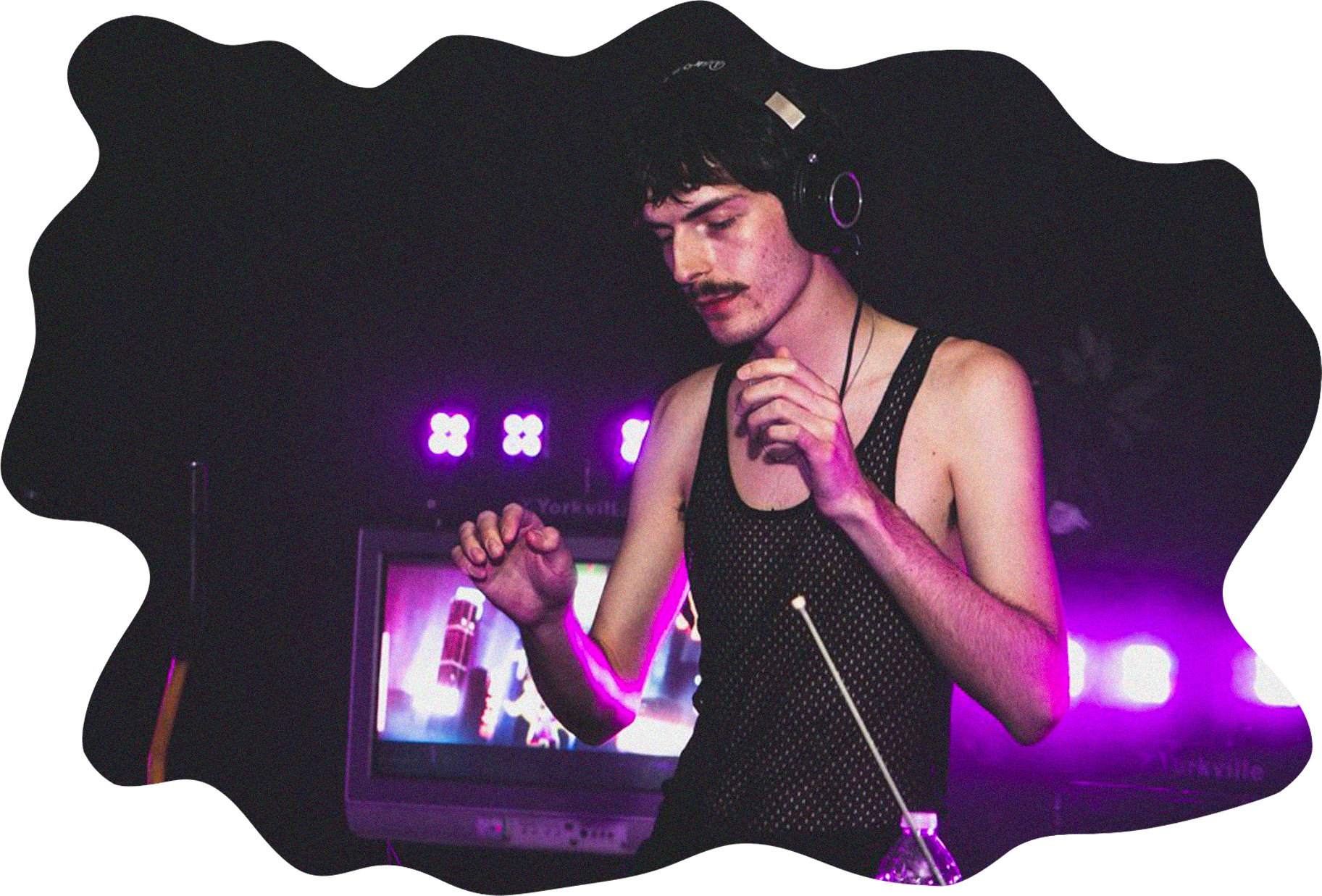 Can you tell us about something you've discovered about yourself through a dancefloor?
I have discovered through nightlife and dancing how to balance my social life without exhausting me. I love the fact that I get to share experiences and interact with a community I enjoy spending time with, without the demand of lengthy 1 on 1 hangouts (which can be nice at times too!)
To what extent is utopia possible, and does dance music help us get there?
I suppose everyone has a different idea of what their utopia could look like. A big reason I feel motivated to keep going out is the possibility of experiencing a night where the crowd, space, atmosphere, music and my own headspace are all perfectly in sync and it blows me away. It doesn't always happen, but those moments (or hours) feel utopic for me and provide the necessary escapism from the daily monotony of life that I crave.
If you DJ/produce under an alias, what is the story behind your alias?
People often ask why my DJ name is DJ Hockey and it's simple! Hockey is my real last name. When I was choosing my DJ name, I thought it would be ironic if people saw a DJ from Canada with the name DJ Hockey. It is also personally ironic to me because I am very much queer and have no interest in hockey nor relate to sports culture at all.
Can you share any tracks or mixes created by someone else that really bring you back to a specific time or place?
This mix by Adriana Lopez was formative for me when I was beginning to explore techno. My partner introduced me to Adriana early on when I was first experiencing the genre and the dark and psychedelic, powerful mixes she makes in this one move me still. To me she has a taste level that is a notch above other artists who play in this strain of techno, and she is still one of my biggest influences and inspirations.
Share a video or photo that you recorded that takes you back to a moment, and tell us a bit about that moment.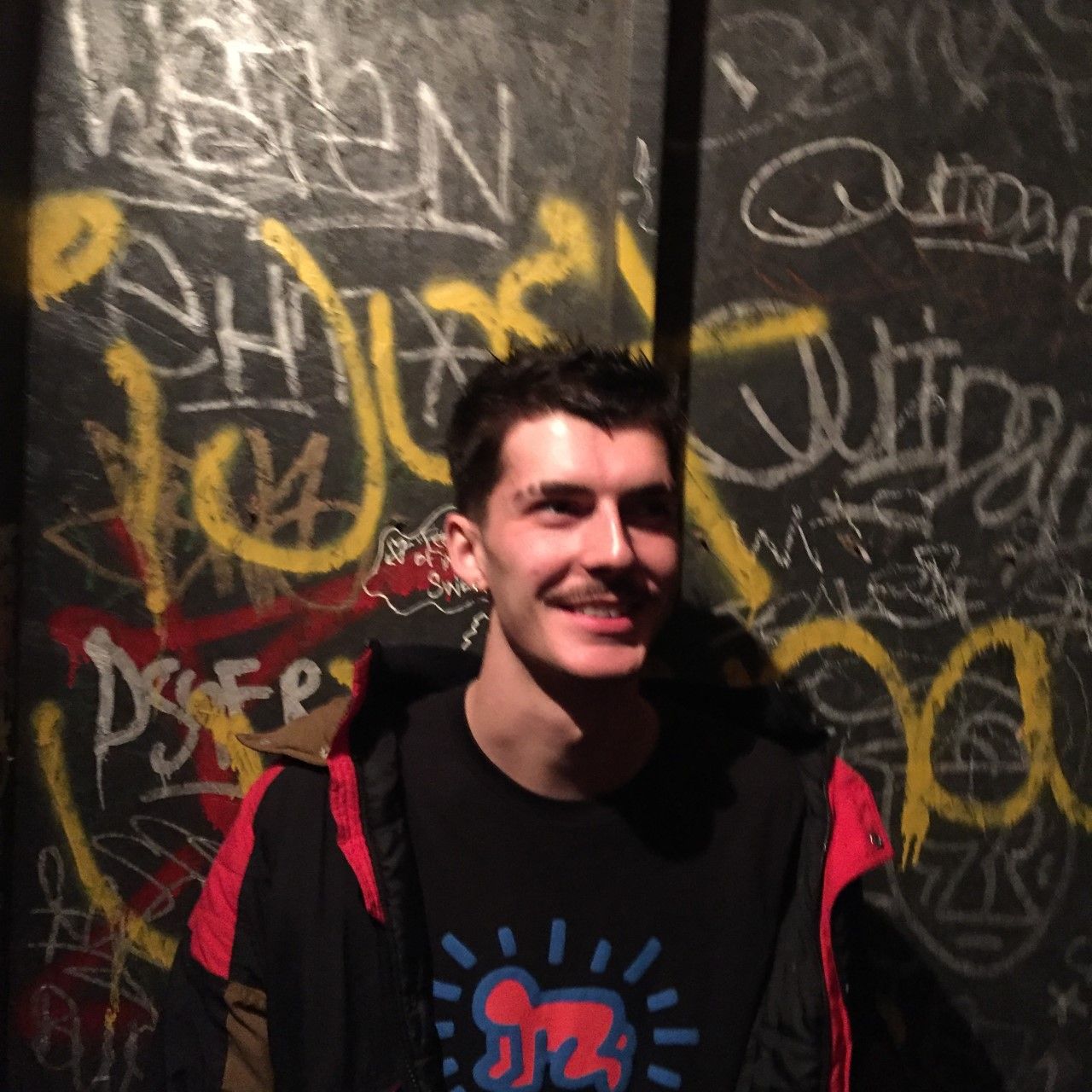 This picture was taken on my first vacation with my partner in Montreal. The trip holds such a pleasant memory in my heart and the musical experience was incredible. The picture was snapped outside a party we found at a venue called the Cosmic Cafe. It was in a very suburban area, and the venue was someone's personal loft, as the bar was their kitchen, dance floor their living room with no furniture, and their bed above in a loft. There were about 50 people there, and it was at capacity yet dance-able.
Hieroglyphic Being was playing with a local DJ named Moka. They were both absolute fire and the whole thing was so refreshingly DIY. Additionally, my partner and I very randomly ran into one of our rave buddies there from back in Vancouver at that party which was such a hilarious coincidence. All in all, a very memorable night out for me.
Tracklist
Helena Gallardo - Matter
Translate - Metha
Aiken - Midline
Leo Anibaldi - Muta 5 (Donato Dozzy Rmx)
Delta Funktionen - Hacking The Cosmos
Sard - L-Type
Will Silver - In Orbit
Anthony Rother - Vox Clamantis in Spatio
Jonas Kopp - LIM B
Decoder - Give it Down
Jeroen Search & Pushmann - The Fullness Of Time
Schacke - Life is Absurd
Urban Groove - Surgery
HLLW - Starwasher
HLLW - Otium
Pascual - Archaic
FLAWS - Singular
Pyramidal Decode - Nightwalk
Deluka - Echoes (Orbe Rmx)
Adiel - If Not Me Who?
Developer - Rotation Response
Matrixxman & Physical Therapy - 5 Years (Part 2)
Truss - Auden (Svreca Rmx)
Linear System - Eigenstates
Panstarrs - Drifting In Space
Follow DJ Hockey:
Published October 2023.
♫