011. BLEID
September 2018 | Based in Lisbon, Portugal, BLEID is a resident at sex-positive techno party mina and host of monthly show Dismantle on Rádio Quântica. Her musical output combines heavier influences with meticulous narrative and sometimes dreamy, sometimes nightmarish atmosphere in live sets, DJ sets, and EP releases on Violet's naive and Sonja's LABAREDA.
About the mix:
With this mix I wanted to explore an ambient side that I don't generally go for when playing DJ sets at clubs. Most tracks can be found online for free and are either self-released or released on small digital labels whose work I really appreciate, except for one or two promos. In order to do it I used Ableton Live.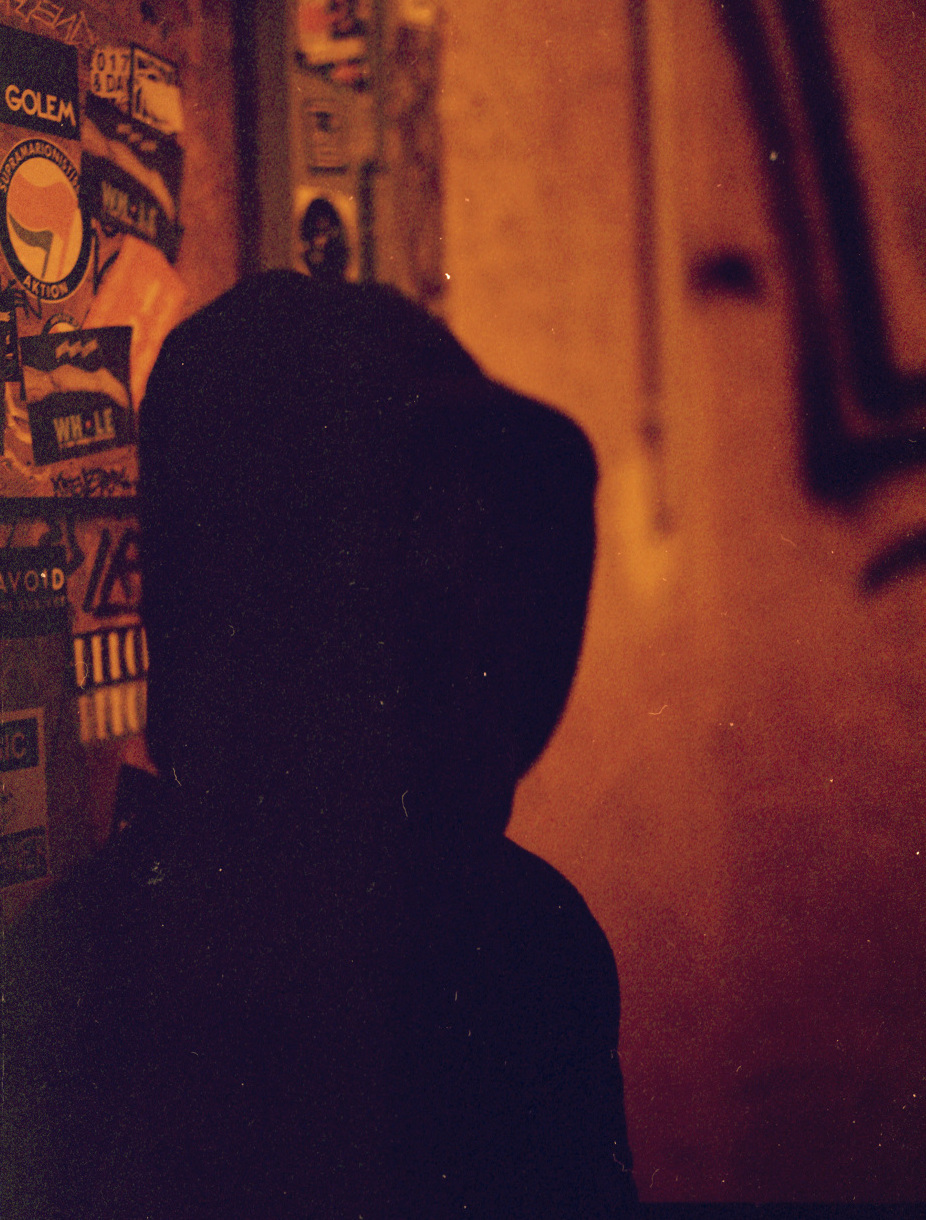 What was the first dance music experience that really stuck with you?
Oddly, if I think back to it, the first dance experience that really stuck with me was while I was playing a live set for the first time - which happened about two years before I ever considered DJing as an acceptable thing for me to do, and about a year before I started clubbing "regularly".
I wasn't really into rhythmic music that stayed the same for more than two bars at the time, so although I had been listening to electronic music for a while and the music I was making ended up being considered as dance appropriate by people, it never really crossed my mind that anyone would dance to it until after I played at this small local bar. But then mid-set I noticed some people moving quite a lot, and I had this weird nice feeling I suppose you get when someone is voluntarily moving their body to some random sound you made at home and that struck a chord in me, which led me to go out more and get more involved and interested in dance music.
I had this weird nice feeling I suppose you get when someone is voluntarily moving their body to some random sound you made at home and that struck a chord in me...
To what extent is your music tied to community, and to what extent is it about individual expression? Can those things intersect?
I started making music as a means of individual expression, if you can call it that. I was always sort of invested into artistic practices since I was young (in an impulsive way, not a very deliberate one), specifically painting, drawing, writing, performance, digital art and, obviously, attempting to play around with sound through instruments and etc.
So, consciously I don't really think about anything when making music, nor the community nor myself, is just part of a natural impulse to create and shape things I've always had. But subconsciously I think it obviously ends up being deeply linked to how I as an individual relate to the world.
And as humans, we are social beings, so in my opinion if you are a person and decide to live in society, then whatever exterior work you decide to output, artistic or not, should be considerate of the society you are inserted in. Be it through the means you chose to showcase your work and the environment surrounding them, or the people and movements you associate yourself with, I think is pretty impossible for individual expression and community not to intersect when you are exposing your individual expression to people.
You'll end up either placing yourself as someone that's trying to improve things for everyone and investing their efforts in something beyond themselves, or as someone that doesn't really care because they feel comfortable with how things are.
How does online communication and social media play into your music/performance practice? Can these tools be used for community building?
Personally I'm not the biggest social media fan, I kinda always struggle to post stuff and share and show online support to the people I appreciate, which is kinda ironic because I graduated in Communication Design and I'm really fond of technology and web related subjects.
I see social media and online communication as very valuable tools for community building, allowing everyone to be more connected and feel more supported, and maybe because I grew up with the internet, some version of social media will always be part of my utopia.
But I can't help but to think that people are still going to take some time to grasp the consequences, both the negative and the positive, of the possibility of being connected all the time, because that's a rather recent sociological experiment.
Can you share any tracks or mixes created by someone else that really bring you back to a place or are somehow connected to a specific time or locale?
This really reminds me of when I started getting into Ableton, because I was listening to a lot of Raster Noton stuff at the time.
Coil are tied up to a million memories for me. They were one of my earliest influences on several levels and now looking back I can see how connected they also were with dance music and it's ritualistic aspect.
Someone played this a couple of times and I couldn't forget it since.
For the producers: share a track that you never completed or shared, and talk about why that track never made the cut, why you hesitated.
I have too much music I never share with anyone other than a few people. I don't think there's any particular reason to it.
Base photo for mix cover provided by Nathaniel Young.
Tracklist:
Space Afrika - bly [Sferic]
richard_p - unknown [Pastel Voids]
Neanderthalic - Only Partially Satisfied [ANBA]
DIM DJ - Lost Internet [Self Released]
Night Dives - Mueller Slides [xenonyms]
Dama - Stern Illios [lower parts]
Elles x Violet - A Life Lived In Fear Is Like A Life Half Lived [Love On The Rocks]
Ilya Orange - Lost.dir_04 [Self Released]
AZB10 麻布十番 - Roaming [TUMA]
ATTRAKTTA - Pastel Acid [FILM]
Produit - coussin [Vaatican Records]
Cross Them Out - She Crushes Me [Loveless Records]
Kelman Duran & Asha Mirr - Rivals [DISPLAY]
Yegua - Jauria [ANBA]
Follow BLEID:
Published September 2018.
♫