031. otodojo
January 2021 | otodojo's work as a producer, DJ, and visual artist always feels like going somewhere, which makes sense, since his moniker is a play on words amounting to "a sound place for learning." And whether traveling through time or space, there's always a hint of magic, an intuitive sense of when to push the listener and when to give them room to breathe or a playful release. Based in Ithaca, NY, otodojo is an affiliate of Microtones and Acid Camp.
About the mix:
With this mix I wanted to invoke states of awareness I had when listening to sources of inspiration for music while growing up. I picked a few tracks that I wanted to highlight that aided my foray into electronic music - songs that I went to for a variety of emotional conditions. I then explored connections between those moments and searched for ways to combine them with modern energy. Being fully in Ableton for this mix I found myself reworking many parts, particularly the intro, to match ideas / messages I wanted to convey, the main one being to process inhibitions and trauma by means of sound and movement.
The mix takes some unexpected turns and has an air of inherent silliness to it that I think stems from my desire to be and not be taken seriously, simultaneously. It's loaded with unreleased material - including a pulsing groove from Ali Berger - 'Soft Drama', and an ethereal breaks track from Tenkai Kariya - 'desert5', both of which are forthcoming on an audio-visual wave~seed compilation supporting indigenous communities in Ecuador.
Through this process I found that I still feel fresh to many concepts in DJing, and am relearning the sheer creative joy that it holds as a medium for self-expression. For example, this was one of the first times that I made edits specific for this mix, and I thank CCL's mix for Juanita's for that inspiration. I learned a lot through this experience and I really appreciate Spontaneous Affinity for having me be a part of this. This mix was a healing process for me and I hope it can be for you as well.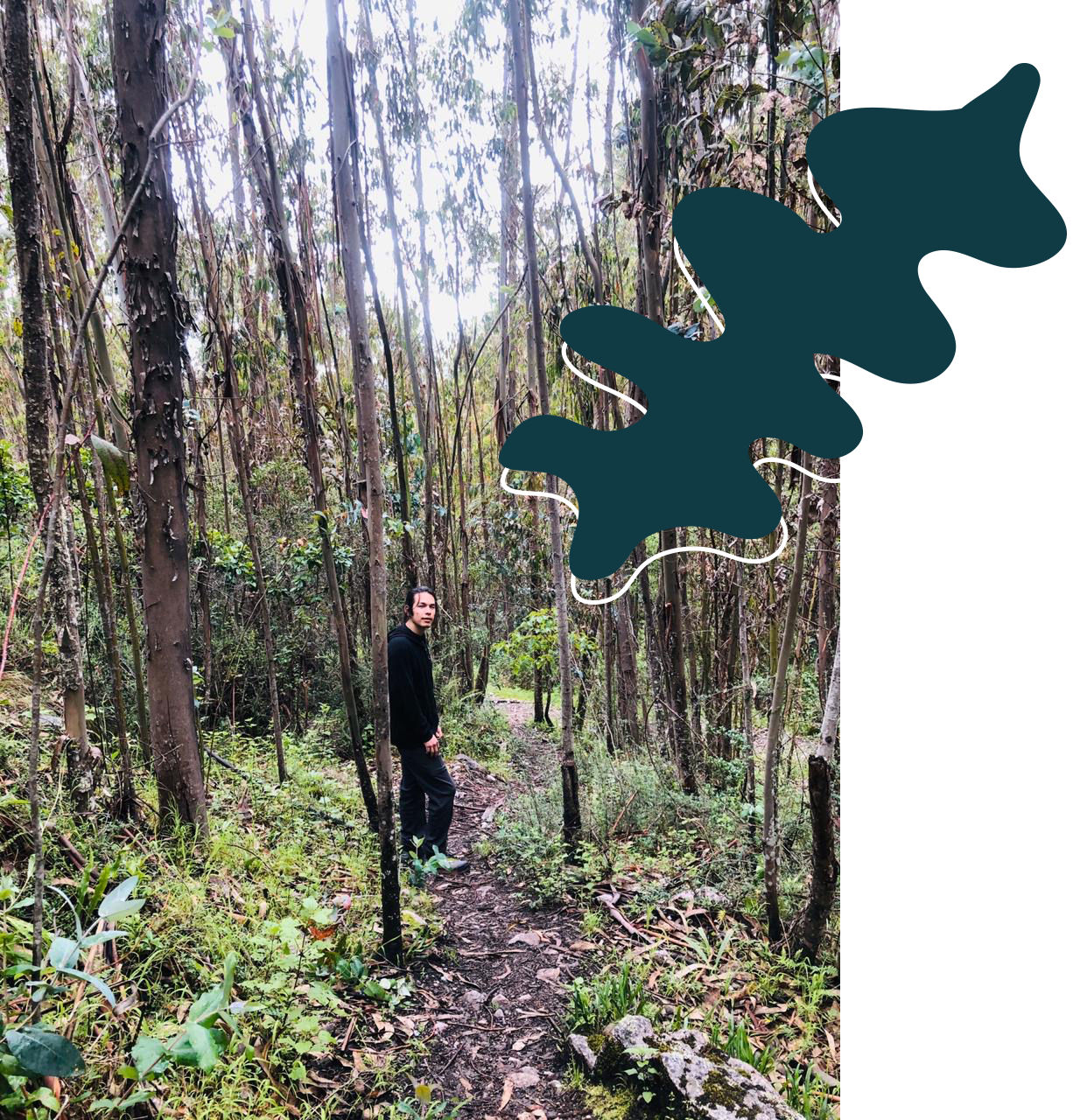 Where did you grow up? How did that shape your sound or the way you relate with music?

I grew up in Williamsburg (Brooklyn, New York) — the relatively slow pace, industrial environment, and decaying infrastructures coupled with feelings of isolation pushed me to enjoy spending time alone and absorb influence from environments and video game / anime soundtracks: Final Fantasy (Nobuo Uematsu), Super Adventure Island (Yuzo Koshiro), Rock Man (Kenji Yamazaki), Chrono Trigger / Cross (Yasunori Mitsuda), Metal Gear Solid (Iku Mizutani, Shigehiro Takenouchi, and Motoaki Furukawa), Evangelion (Shiro Sagisu), Berserk / Paprika (Susumu Hirasawa), Ghibli (Joe Hisaishi), Ghost in the Shell (Yoko Kanno / Origa), to name a few.
I was fortunate to have access to media and instruments that I could experiment with and a safe environment that fostered my desire for creative expression — without these basic needs met I would not have had the same opportunities to develop an interest in music.
My family probably played the most important role in developing that interest; amongst many gifts, my mother introduced me to artists like Kraftwerk and Al Green whom resonated with me later in life; my father instilled in me an interest in experimenting with sound in unique ways; and my brother paved a way for electronic music in our family; my neighbor Susan would also often let me come over to her house and practice various art — all of these aspects of childhood left a lasting imprint that allowed my interest in music and persistence to grow.
To what extent is your music tied to community, and to what extent is it about individual expression? Can those things intersect?
Most of my released music is about self-discovery as it pertains to environments I interact with and experiences I have. I think my music relates to community in how the experiences or landscapes I generate can be experienced and reimagined in another's mind. One's own interpretation of the music is as valid as my intention in creating it - it's meant for self-reflection. Naturally, these self-reflections are likely to have overlapping qualities given that we share so much in common with one another.
Do you have any thoughts on the present struggles of DIY collectives and spaces and how these spaces can continue to exist?
I was fortunate to have come across a beautiful space and organization in Ithaca four years ago. We were in partnership since then and our events helped with the building's upkeep. Yet even before the pandemic hit, these monthly events were just barely keeping the doors open.
Since we stopped to help quell the spread of COVID-19, the organization has been struggling to make ends meet. We had a successful fundraiser back in July and we've developed some systems for the doors to remain open, yet it is looking difficult if there isn't community or governmental intervention soon.
That being said, so many people and businesses are undergoing financial stress right now that it seems almost selfish to try and place added emphasis on this business. These types of spaces are not meant to be competing with other franchises — it would alter the vibe of the place and its ability to be transformed into a place of self-expression for the community. These spaces need to be protected with the intent to keep it afloat regardless of its ability to be competitive, they should exist outside of our capitalist frameworks.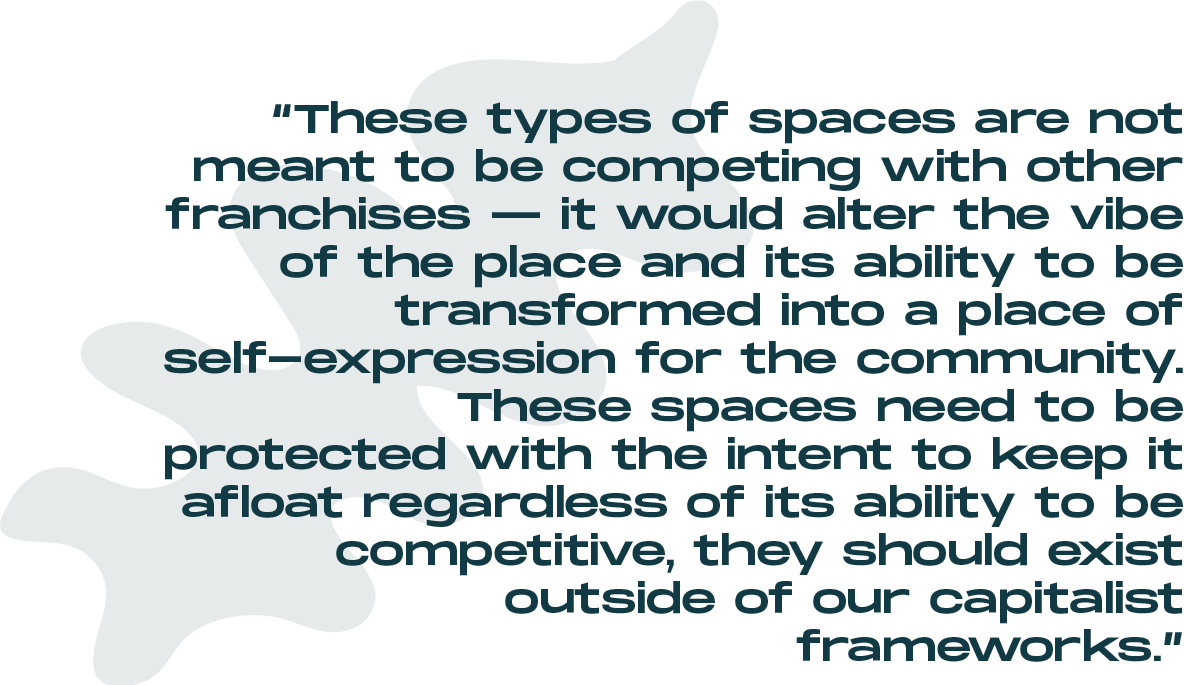 How do mind-altering substances (of any sort) play into your personal experiences with dance music?
Medicine has played a large role in catalyzing my ideas and desire to make music — even my alias was conceived in an altered state. I believe some of these medicines have the potential for therapeutic and healing effects, yet this is environmentally dependent — under the right circumstances they can be healing, and on the other side of the spectrum, traumatizing.
I found that these medicines allow me to peer into a window of peacefulness, tranquility, and self-reflection, yet it's ultimately up to me striving every moment to further develop those mindsets. Now I feel that meditation and making / practicing / listening to music offer me the most consistent improvements in my happiness and well-being. Thus I try not to rely on medicine, yet it helps for a ceremony every now and again.
What is the story behind your alias?
My alias is based on an altered pronunciation of "do you read me?" or "oto douzo" in the movie Tekkon Kinkreet by the character Shiro, "oto" means sound, and "doujou / dojo" is a place for learning, thus "otodojo" is a sound place for learning.
I have come to embody the idea of it more and more as I grow into it - a state of constant learning, a practice of being humble, and having fun while doing it. I found that some people find the name amusing both in its pronunciation in Japanese and in Spanish. It also has the letters 'DJ' in there, so maybe someday I'll extract another alias from it.
Can you share any tracks or mixes created by someone else that really bring you back to a place or are somehow connected to a specific time or locale?

One mix and album in particular brings me back to commutes in Tokyo subways — Justin Martin's "Chaos Restored 2" and Nujabes - Modal Soul — 2010 - 2011 in Tokyo, I often alternated between these as I traveled to Sangenjaya or Iidabashi to train karate or head to meet up with friends. It was also a year of the Great Tohoku Earthquake, which is likely why these two works popped up first in my head.
For the producers: share a track that you never completed or shared, and talk about why that track never made the cut, why you hesitated.

Here are a couple tracks — "Mass" and "Finding a Way (original mix)" — both of these tracks are tightly associated with a particular time that I don't feel the need to fully complete, but I'm happy with how they are. Maybe you will find a use for them!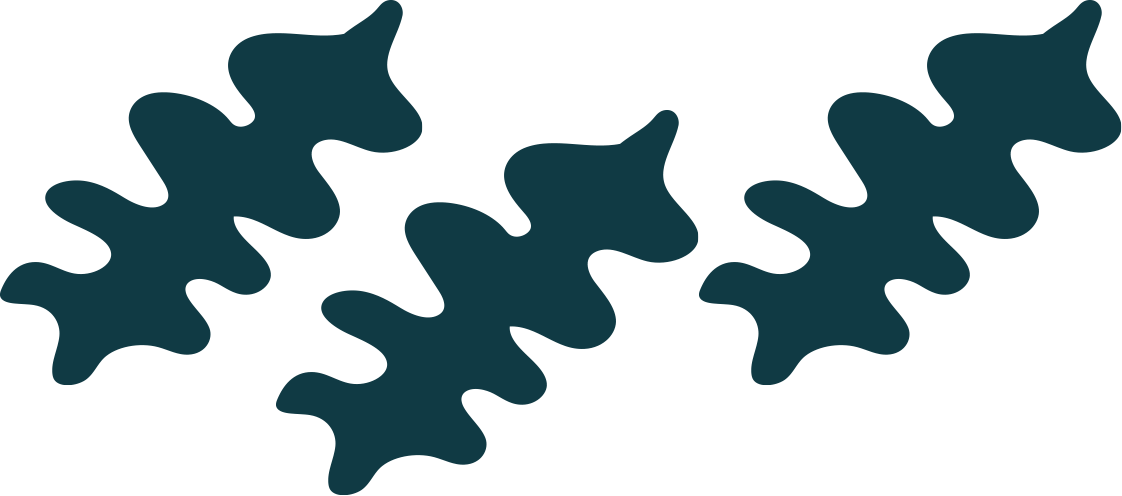 A portion of otodojo's fee for this mix was donated to the Ithaca Pantheras, a community collaborative based in Ithaca, New York.
Tracklist:
Shiroh Sagisu - Intro + Decisive Battle (otodojo remix) (n/a)
Mkwaju Ensemble - Tira-Rin (Better Days)
otodojo - Evolving Feet (n/a)
Simisea - Cotorra (SLINK)
Ali Berger - Soft Drama (Microtones [wave seed 2])
Tenkai Kariya - desert5 (Microtones [wave seed 2])
Shinichi Atobe - So Good, So Right (DDS)
otodojo - Down (otodojo)
ghost.slut - Moisturous Pussy (Loveless Records)
Kraftwerk - Tour De France (EMI)
Ebi - Kai (Vegiton Musik)
Paradox - Paroxysm (Reinforced Records)
rrao - Ceru (SLINK)
Cory James - Vagus Nerve (End Of Perception)
otodojo - Hornet's Nest (n/a)
Furtive - Magnetosphere (Spontaneous Affinity)
otodojo - Molting (n/a)
Yuzo Koshiro - Super Adventure Island Stage Theme 01 (Hudson Soft)
2 Bad Mice - Limit of Paradise (FaltyDL Remix) (Sneaker Social Club)
Windland C - Inductive Inference (Craft Remix) (Revelation of Sound)
ghost.slut - Tears in the Rain (Loveless Records)
CCL - Back to the Organ (n/a)
Utada Hikaru - For You (otodojo Birb Bootleg) (n/a)
Grain - Son Of Birth. Son (Domestic Recordings)
Sonar Circle - Reincarnation (Reinforced Records)
Basic Soul Unit - Soulspeak (Dolly)
Accelera - We Are Star Stuff Harvesting Star Light (Acting Press)
pReconnect - Burnt Amber Sky (n/a)
Clay Wilson - Saros (Microtones [wave seed 1])
Starstuf - A Mellowmarsh [Starstuf]
Yoko Kanno / Origa - Inner Universe (Jamie Mori Remix) [Jamie Mori]
H. Takahashi - Luft (Where To Now?)
Minako Yoshida - 影になりたい [Great Tracks]
Shiroh Sagisu - 次回予告 (otodojo talks over) [Geneon]
Follow otodojo:
Published January 2021.
♫