019. Aos
August 2019 | Aos is a DJ, producer, event organizer, and staple of the Seattle dance music community, in her own right and as part of the secondnature and TUF collectives. Her last EP, Violent Light, was released through secondnature and included a track featured in Laurel Halo's DJ-Kicks mix. Throughout her DJing and production, you can pretty much count on something slippery and ethereal that speaks perfectly to the moment—especially if that moment is an emotionally-charged sunrise.
About the mix:
This mix was recorded live during a DJ set from 6am – 8am in a small, comfy sun-lit venue in Seattle called Timbre Room. I felt like this mix series, which invokes so many questions about the context of dance music and the ways we share it with our community, should receive a live recording. It was recorded on CDJ2000s and a Xone92 – I usually play on a Xone92, but have the CDJ900s at home where I practice.
This set was the first time I DJ'd in Seattle in many months and therefore includes a nice mix of some of my all-time favorite tracks as well as ones I had saved over those months. I also chose this recording because playing a sunrise set is where I feel truly at home musically (it's also where my moniker comes from, but I'll get back to that). I enjoy playing at sunrise because an all-night party evokes a particular kind of comradery and openness on a dance floor and I see a unique receptivity to both the emotional energy of the DJ and the track selection when the physical space is changing from dark to light.
This psychological aspect of DJing is endlessly fascinating to me. Both opening and closing sets present a unique challenge – one is an invitation into the musical journey of the night and the other should be a gentle release from that experience. In both, the most difficult aspect of DJing becomes heightened – that is the role of the DJ in creating a world that is informed not only by the music you love, but by the unique dialogue that happens between the DJ and the dance floor. In my opinion, being a truly great DJ requires a deep passion for music and interesting track selection, but more so the ability to create that dialogue with the dancers.
I also wanted to share this mix because it is not perfect, but it is the creation of that dance floor dialogue I was speaking to (or my attempt at it, anyway). I'm trying to get over perfection. The best art doesn't fit in that box imo.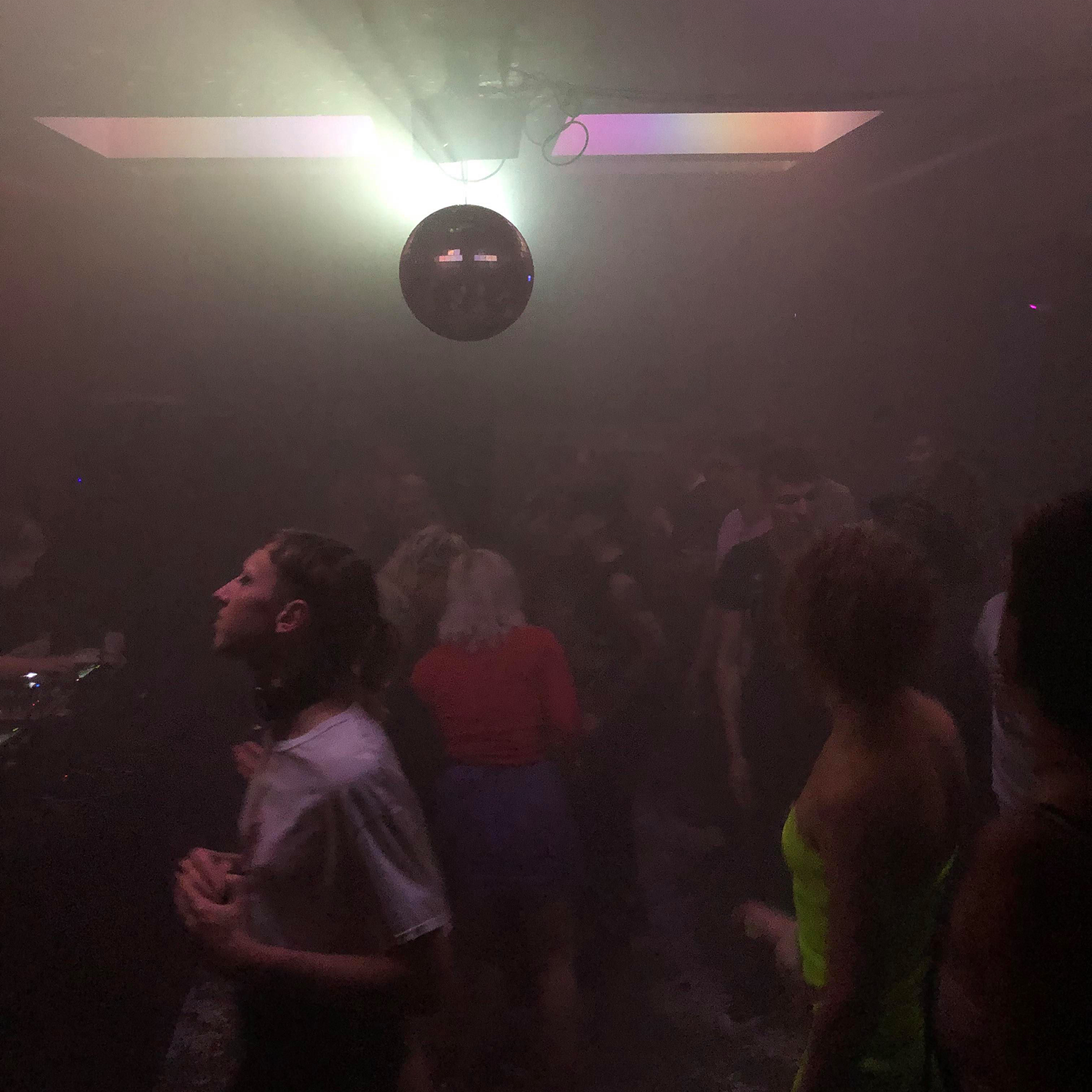 Photo: Bobby Azarbayejani
If you DJ/produce under an alias, what is the story behind your alias? If you have multiple aliases, why differentiate between them? How does your name as a performer influence what you create, how do you relate to it?
My alias (my only one thus far) comes from both my given name, my upbringing, and my experience as a DJ and producer. I've only ever shared this information with close friends before, but I'm working on being less shy about embracing the personal mythology of my work (Eris Drew taught me that).
The word "Aos" is a misspelling of "Eos" who is the goddess of the dawn in Greek mythology. Eos is also the sister of Selene, the goddess of the moon. My middle name is Selene and was given to me because I was born on the full moon. I also grew up studying mythology of various origins and connected with the Greek mythos.
Besides the connection to my given name, the idea of connecting my alias to dawn originated from the first DJ set where I felt a true connection to a dance floor. It was at the end of college at a renegade party on the cliffs of the Gorge in eastern Washington. I was heavily involved with the University of Puget Sound's student run radio station (90.1 FM The Sound) and the school had a legacy of throwing parties at the end of the year out at this spot. I played around 6am overlooking the overwhelming natural beauty of the pacific northwest to my closest friends – the experience of DJing in liminal spaces like this shaped and continues to shape the way I interact with music. Those were also the first renegade parties I ever helped to organize (besides house shows).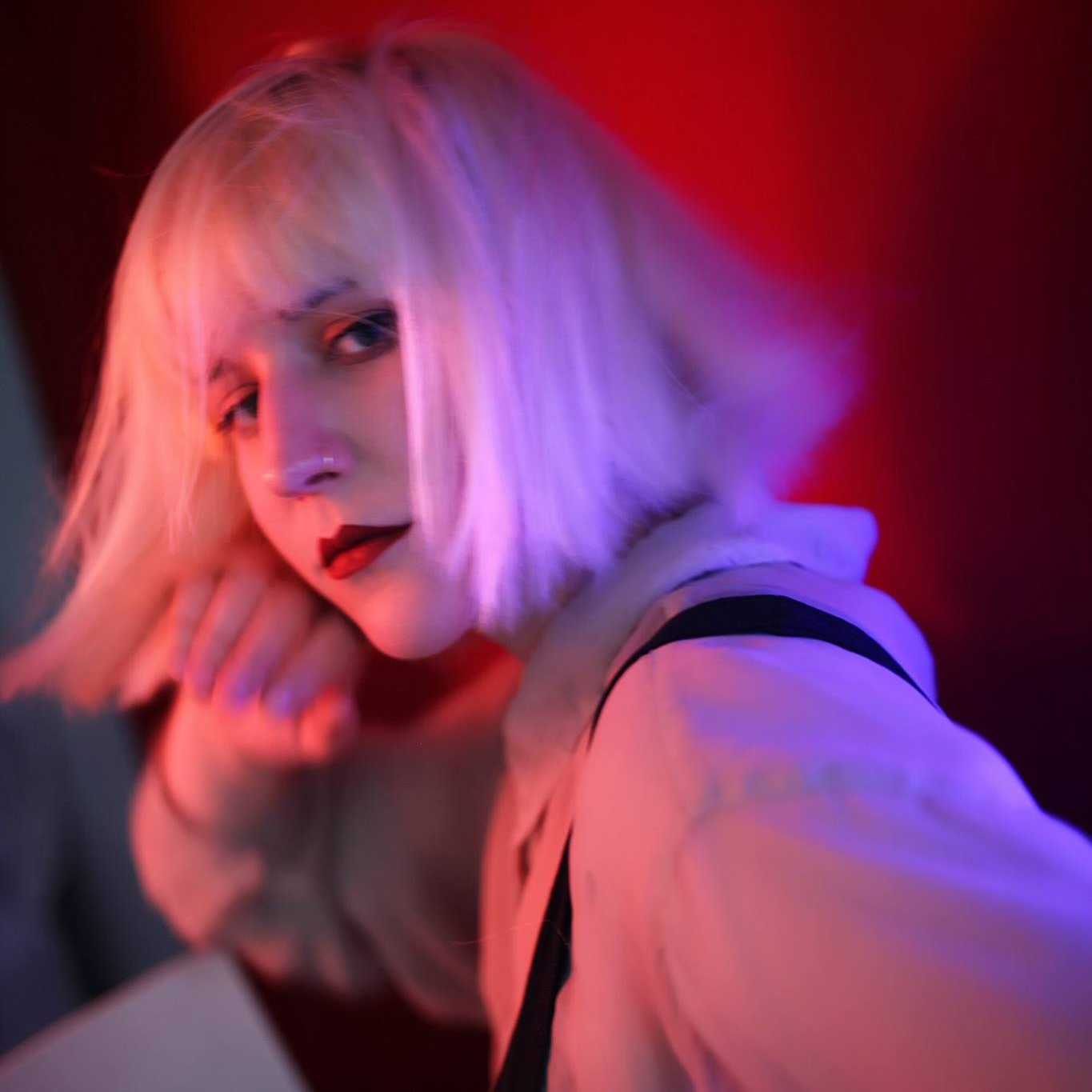 Photo: Cecilia Corsano-Leopizzi
To what extent is your music tied to community, and to what extent is it about individual expression? Can those things intersect?
The concept of community and creating space (both literal and emotional) is the single most important aspect of my work. Of course, I express my tastes and voice in my musical productions and DJ sets, but my passion for dance music is centered around the community that inhabits it and is hugely influenced by that community.
My career as a DJ and producer started in true DIY fashion, throwing house shows with my friends in college and helping with events put on by KUPS (which is a completely student-run radio station). I am part of two collectives, secondnature and TUF.
secondnature started with my friends Nick Caroll and Eddie Leventer who both had the position of electronic music director at KUPS and eventually invested in a small sound system for house shows. We would DJ at house parties in Tacoma and after we graduated and made the migration to Seattle, we decided to keep doing DIY events under the name "secondnature."
The first ever secondnature party was at the same location in eastern Washington that I spoke about previously and we also made a connection with a DIY house venue in Seattle called Salmon Town. As a young person entering a larger city it was really important to me to keep our parties financially accessible and welcoming to newcomers. We were in a unique position to foster a growing community of young people who were interested in dance music at the time we entered the Seattle scene and were encouraged by our older peers High & Tight and Sweatbox Seattle.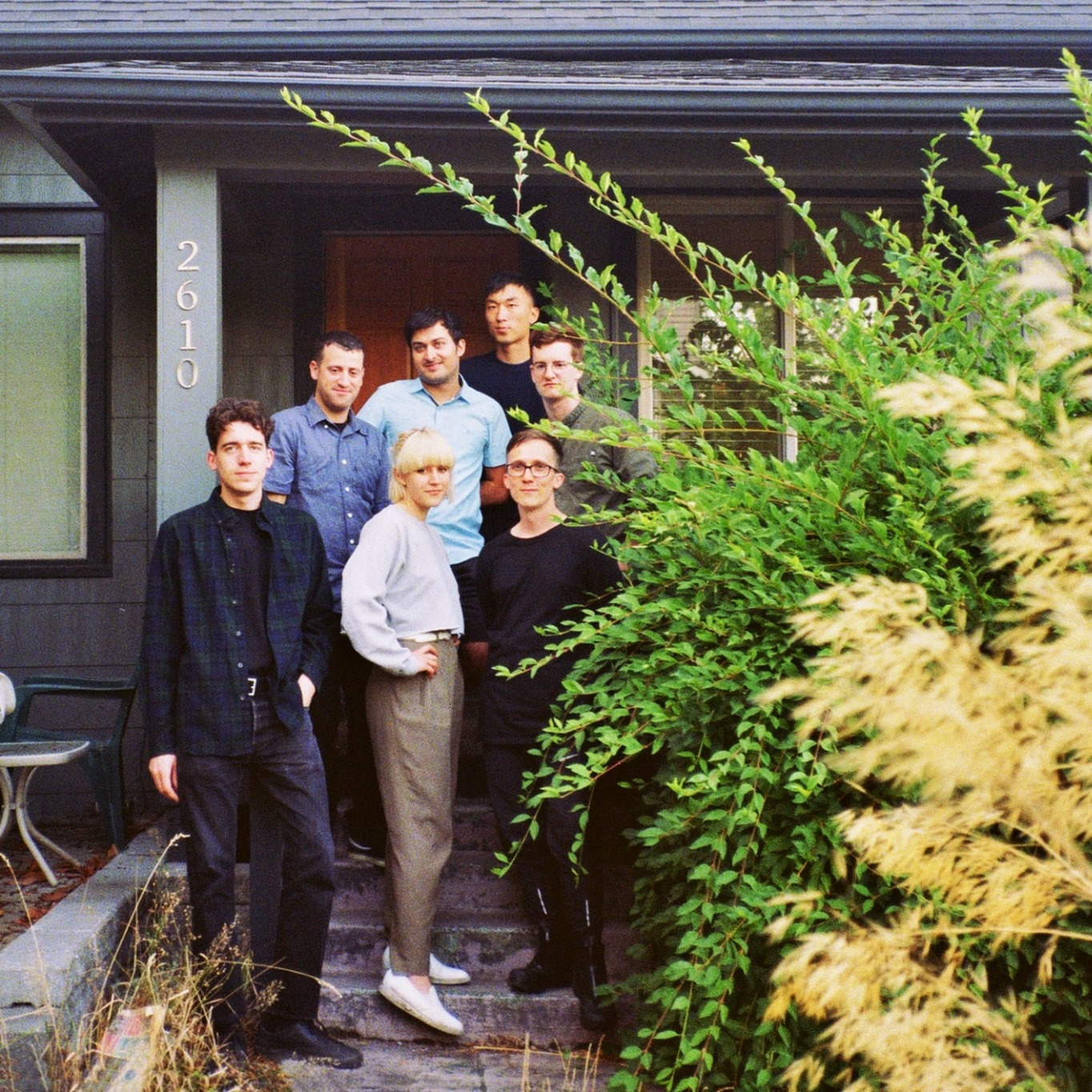 Photo: Diane Barbé
As secondnature gained more traction locally and grew into a collective of seven people, I gained more experience as an organizer and I began to understand the importance of balancing welcoming newcomers and creating safer spaces that are designed for the communities from which dance music was born – queer/trans folks and people of color. Understanding my own identity as a queer person is intimately tied to my experience with dance music and while I live in a fairly progressive city, our political climate and the legacy of heteronormative, queerphobic/transphobic, and white-colonial laws/culture is still pervasive.
TUF is a collective that puts these issues at the forefront of its mission and was a natural fit in both my personal development as an event organizer as well as the discovery of my queerness. I don't think art can exist divorced from politics/history and therefor my work in both secondnature and TUF strives to understand and contextualize the experience of dance music in this way.
What astounds me about dance music is that most of it truly is underground in the sense that it is a series of small, community networks that exist because we all support each other. It allows us to create radical spaces without the pressure of capitalist structures that require financial gains and make compromises to appeal to mainstream groups. Almost all of the events I organize are a labor of love in the sense that most of the income goes directly back to the artists/production costs. If we do make money it goes into producing records for the secondnature label which started in 2016. So far we have only released music from secondnature members, but we plan to release a compilation of Seattle artists who are integral to our development as a collective in the coming months.
Regarding this mix, I had a moment during my set where I realized that so many tracks I selected were ones that brought specific friends to mind and in many ways I was playing to them. Several of my friends got up and came just to see my set, which I think is a testament to the beautiful support we give each other. Ultimately, I care most about impressing my own community. What can I say, I love my friends and think they are endlessly talented.
Do you have any thoughts on the present struggles of DIY collectives and spaces and how these spaces can continue to exist?
The constant struggle is finding a space that is both safe for attendees and allows promoters to curate the event in the way they want. As I get older I lean away from truly renegade parties because I feel responsible for attendees and their safety comes first (both from the police and from rando party people who will not contribute positively to the vibe). It's a hard balance to strike when you simultaneously want to cultivate bringing new people into the scene while also protecting the community that already exists. For me, protecting my community and creating a safe space comes first. I only really feel like I can do this in an invite-only environment.
The way this works for secondnature is that we have an email list and ask attendees to vouch for any new people they bring to our parties. I've always found that if people like dance music and seek it out on their own, they will find their way to events through friends and that is the most natural way to build a safe, cohesive community that is truly invested in making the event special for everyone.
I think community networks are the best way to keep these spaces and parties alive. We have a few promoters that work out of the same venue and we will often help each other out with promotion. This is possible because we are really all on the same page in terms of managing the overall vibe and safety of the party, so we trust each other. I feel very lucky to have the support of the Seattle community and to work alongside such intelligent and committed promoters.
Have you ever traveled specifically to attend a music event? Why do you seek out those experiences?
I've travelled quite a bit for music tourism I suppose. I love to travel generally, but I also love to seek out parties and scenes that I think would inspire me or deepen my musical understanding. For the past three years I have travelled to New York to work at and attend Sustain Release. Festivals aren't really my thing, but I find SR to be unique and I have formed a personal connection with many people involved in the dance music community in New York. Secondnature booked Aurora Halal and Daniel (who plays as Relaxer now) a few times and made a connection with them – I just felt like they were doing the work I wanted to see being done and I wanted to see it for myself. It's grown a lot but it still has the ability to create intimate dance floor experiences. Seeing Terre Thaemlitz play and give a talk at Sustain Release two years ago was an absolute highlight for me.
I've also travelled to Detroit for Movement, although I didn't actually attend the festival itself (only the after parties). I wanted to experience and feel the culture of the place that techno was born and that still holds such strong cultural value to the community at large. Going to Theo Parrish's party was an absolute highlight and was unique in the sense that I had never been to a party where there was second room with speakers playing the same music – something I noticed to be kind of a trend in Detroit. Everyone was dancing and totally engaged; I guess those are the experiences I seek. Ones in which the community is truly engaged in the music through the act of dance.
Share a track that you never completed or shared, and talk about why that track never made the cut, why you hesitated.
This is a sad jammer I wrote when I first set up my gear in my new room (where I live now). I actually really like this track, but I don't see myself going in and fine-tuning it enough to release it. It also doesn't quite fit in with some other work I'm going to release. Often times releasing music is so much about timing and sometimes by the time you are able to release something it feels too old. Some tracks just exist for me and whoever I share them with. That's okay too.
Share a video or photo that you recorded that takes you back to a moment, and tell us a bit about that moment.
Eris Drew's set at TUF Til' Dawn was one of the most important musical experiences of my life (and I think anyone who was there would say the same). TUF Til' Dawn is a huge labor of love by the TUF community – the space is transformed and only used for that party. Everyone, including the attendees, do it with so much intention and it's palpable.
Here is a quote from Eris's "Art of DJing" in RA about that set: "It was a big letting go, like the records wanted me to have a catharsis. I cried my eyes out during that set, I kept playing, and ever since then I know what that is, and I've started talking about it. I see DJing as a form of collage. You take existing cultural elements and by combining them you transform them into something that has new meaning, it has you in it. That's what's happening here, people are collaging these existing cultural artefacts and creating something really radiant and new with it, and exploring their identities through it." Here is a video of her playing Orbital – what a moment!
Share a track you've always wanted to include in a mix, what you love about it, and why you've never managed to include it.
I actually played a track that I've always wanted to play for the last track in this set – it's called "Raw Through a Straw" by Terre Thaemlitz who is a huge influence to me both musically and philosophically. I love the slow build into a nice toned-down break with Terre just jamming out on the piano. It's really so beautiful.
Follow Aos:
Published August 2019.
♫