020. Lunamariposa
September 2019 | Even before they found their passion for DJing and production, Lunamariposa was an enthusiastic supporter and unmissable presence on the underground dancefloors of Boston, where they moved from Miami in 2015. Since then, they've taken a regular position behind the decks, bringing a sound that's irresistably danceable, politically provocative, and unafraid (from the beginning) to take risks and infuse their art with a strong and distinctive voice. A constant contributor to the queer and DIY community, they are affiliated with the Saskias, Houseboi, and Demo Radio crews, where they help run things behind the scenes in addition to DJing.
About the mix:
This is actually the last mix I get to record in the house I lived in when I first started to be more musically inclined. It's bittersweet leaving my first home away from my family but I feel like it's time for a change of scenery. I'm definitely far from where I started and feel like I've grown tremendously with my mixing and selections ~~ this mix is essentially my final loud hurrah in the home I left.
I wanted to go in on this mix with more techno and acid but still keeping the striking drums and percussion I love. With this mix I wanted to invoke the feeling of understanding that the world is falling apart more and more each day, so we should aim to be doing better within ourselves, within our communities & beyond. I still hold faith in restoration, but of our own souls and well being.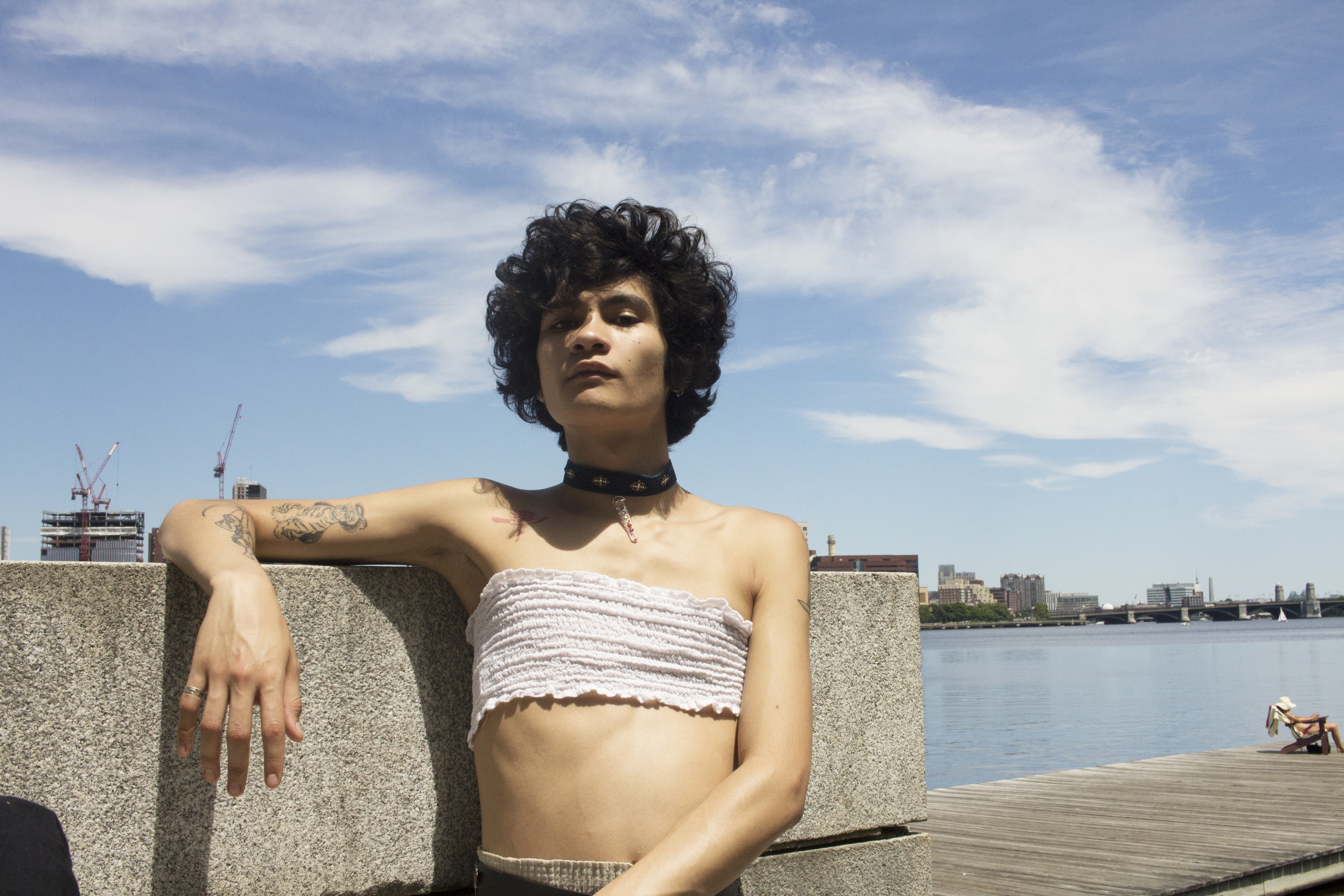 Where did you grow up? How did that shape your sound or the way you relate with music?
I was in Miami till I was 6 and stayed in Bogota, Colombia till I was 11 and then returned to FL and moved away on my own to NYC at 16.
From my early ages I was exposed to a lot of Cumbia, Reggaeton, Disco & Vallenato, at family outings or just simply making my way to school and tuning into the radio. The drums I would hear in these genres would just blow my mind away! I remember my first time hearing live steel drums at a Bahama Breeze , I was like 7 or 8 .... The excitement the sounds brought out of lil old me were pretty memorable honestly.
During my time in the motherland , I was gifted this tiny silver radio that had a really long antenna, I didn't own any CDs at the time so I would just flicker through the stations, if not always I would just leave it on whatever station I found playing disco first... I have a distinct memory where Walk Away by Donna Summer came up while I was playing with my toys and I just started swaying with my eyes closed holding a teddy bear, I felt this really immense feeling of sadness but fulfillment too.
How I relate with music definitely coincides with my sound in a very complicated & personal way, this world has so many little noises ( & other things) that when put together rhythmically, can ensemble a plethora of strong, Big, and serious emotions, just like my human experience... it makes it hard to be like "THIS IS EXACTLY WHAT HAPPENED TO ME - THIS IS EXACTLY WHAT INFLUENCED ME ".
I also wanna say that im still growing up! Here in Boston my experiences and surroundings impact my sound so much too, I had no idea of the history of Disco and House music until like 3/4 years ago and it has absolutely changed me and how I see myself being involved with music.
What is the place you call "home" now? How do you ensure that you're both drawing inspiration and contributing there?
The expression " home is where the heart is " comes to mind -
I've been in MA since 2015 but hadn't gotten to feel like Boston was my home until the end of 2016, when I first started going out to parties here I would come across queer femmes that'd be up on the decks or going off on the dancefloor.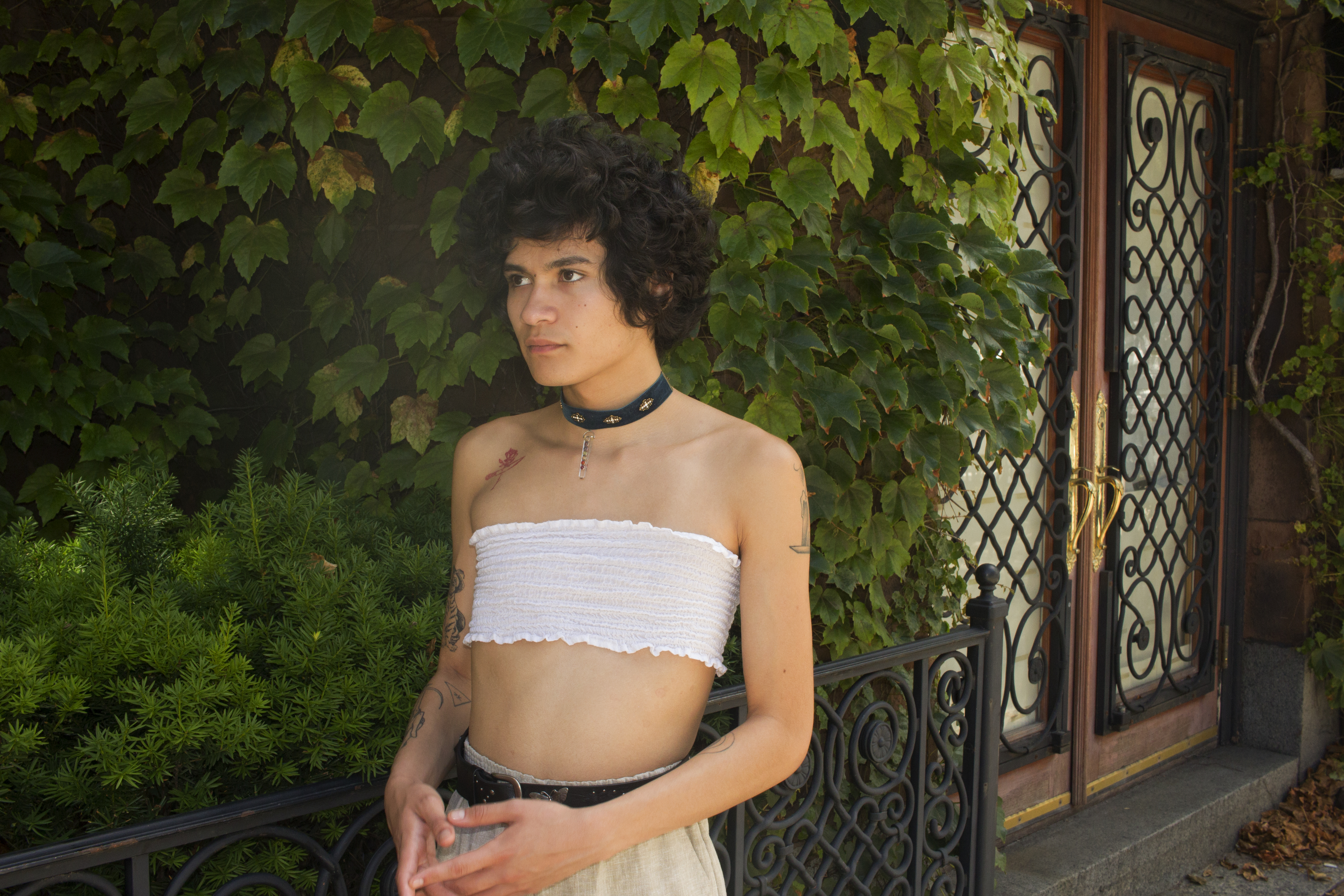 I always had this insecurity of dancing in front of people so when I saw all these femmes going hard, just exciting - doing their thing to music that was really good - I was like, "wow I need to be on that tip," which eventually led me to asking myself, "How I do become part of this" - the more I would come across them.
Forward now into 2019, I am part of 3 collectives that are actively creating spaces & content where we highlight trans, queer & womxn identifying people and artists alike.
Thankfully I've been guided by some real ass human beings in this journey that is nightlife curation, rave etiquette & club culture.
My own contributions may not be as tangible like the contributions I've done collectively with Saskias INC, Houseboi, & Demo Radio - but I hope that with what I do sonically on my own, reaches people's hearts and doesn't take unfair amounts of space in this new home where I am finding my heart at.
Do you have any thoughts on the present struggles of DIY collectives and spaces and how these spaces can continue to exist?
The lack of funds to sustain something of good quality within a DIY collective is a struggle that can arise but with the help of a supporting community & dedicated collaborators who believe in what you do, your ideas and is willing to spend a few bucks, can sustain an everlasting beautiful thing. However I do believe that things that do not remain and leave create more space for bigger things ( on this topics specifically ).
I used to rent a studio space called Skylight in a warehouse by the infamous "Cat Lab" with two other folks. We were able to throw a few late night ragers despite being so close to a police station. A lot of the time people who were part of Skylight would end up paying out of pocket in order to pay artist respectfully and pay for the studio. Eventually we did get the cops called on us and shut down but thankfully none of us got arrested, we did however get kicked out of the warehouse by the other artist.
For the producers: share a track that you never completed or shared, and talk about why that track never made the cut, why you hesitated.
This one never made the cut because it was the first track I made on Ableton so im a lil shy about this one. I don't mind sharing it around if someone would want a DL but I don't think I'll ever post this since its more personal for me. Whenever I sit with tracks I feel as if I place myself in a trance like state to pinpoint some feels, I remember the night I came home after I got Ableton installed in my laptop, it was raining like crazy... I might have taken that as a sign of being on the right path.
Follow Lunamariposa:
Published September 2019.
♫