021. A.M.D
October 2019 | Senegal-born, New York-based DJ A.M.D is a master of energy. An affiliate of EXILE Brooklyn and TechnoFist, anyone who's seem him at the helm of his home base at Bossa Nova Civic Club (or anywhere else) knows him for his precise, narrative-driven mixing, whether he's building up from an ambient dreamscape or hammering it out at peak time. Within the hypnotic strain of techno that too often risks feeling monotonous, A.M.D's ear for unique melodies and textures stands out.
About the mix:
As soon as I was asked to do this mix, I knew I was gonna take my time to build to carve some sort of direction with some pit stops if you will. In terms of vibes I picked out the headier and more emotional tracks I've collected over the past few months. I usually start off with 20+ minute ambient openings, but I decided to scratch that and kick things off with some kicks. Also happy to say that I was able to support a few friends with their labels/productions, so it makes doing this set that much more meaningful.
I'm mixing this set on 2 Pioneer CDJs and a Xone 92 which, for me, is the best mixer I could use to really have control of the elements I want to blend in. The smooth filters on the Xone also make it a pleasure to transition from track to track.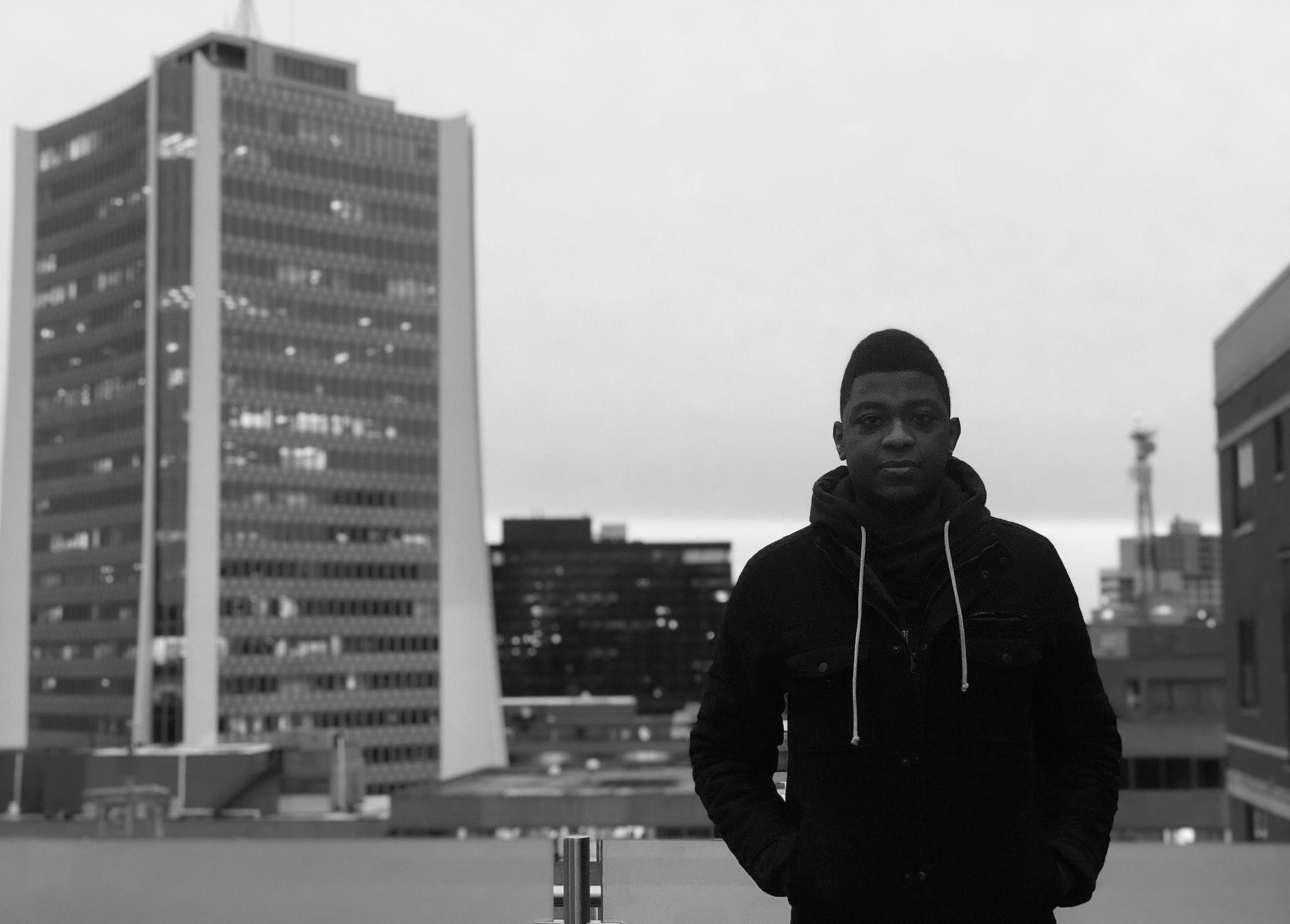 Where did you grow up? How did that shape your sound or the way you relate with music?
I was born in Dakar, Senegal but came to the United States when I was around 5 years old in August of '95. My dad listened to a lot of classical music and jazz around the house so I was very much influenced with organic instruments (though none of what he listened to had many lyrics). It was mixed with my affection for video game music (playing a TON of N64 and Gameboy) which, out of hindsight, is the first bit of electronic music I was exposed to. And of course being Senegalese meant that the djembe really influenced me in the sense of rhythm.
What is the place you call "home" now? How do you ensure that you're both drawing inspiration and contributing there?
I grew up traveling and constantly moving, so the only place I've ever called home, is Senegal. In terms of inspiration, I always look back and remember where I come from. I have so much pride for my culture because of the standard of intellect, empathy, passion, and respect that we are raised to have. And for a continent with so much turmoil in the past, the fact that a country that was 97% Muslim elected a Catholic man as our first President really exemplifies the tolerant and all accepting way of thinking Senegalese people tend to have.
And in a scene so diverse, it's very refreshing that I can thrive in a scene that has a similar mindset in terms of accepting each other for who we are, not what we are. I would one day really like to start a techno scene in my country so the contributing will have to wait for the right time haha. We're still evolving technologically and at first, not many people had access to the internet so it's very hard for Senegalese people to be exposed to the music unless they live abroad.
What was the first dance music experience that really stuck with you?
The first time I actually went out to a dance music event was back in 2012-2013. I had a few Colombian friends that have been constantly showing me what they were listening to, which turned into them taking me to Pacha to see Chus and Ceballos. I got to experience a dance floor actually paying attention to the music being played in unison, even if these tracks weren't popular hits or even known, but we all understood what was going on and enjoyed the moment together.
I had already been constantly looking for music through places like Techno Live Sets, Drumcode Radio, and CLR Radio and just never stopped digging for music and refining my sound since then. Those podcasts were a great starting point, but most people tend to be ok with just being spoon fed music once they find an outlet, which is why I think it's important to look deeper into the music within itself. Like a track from a podcast? Look up the track list, Shazam it, find the producer, find the label it was released off of, look into that label, find new producers, etc. etc. etc. The rabbit hole is as deep as you want it to go, so get that shovel and dig in.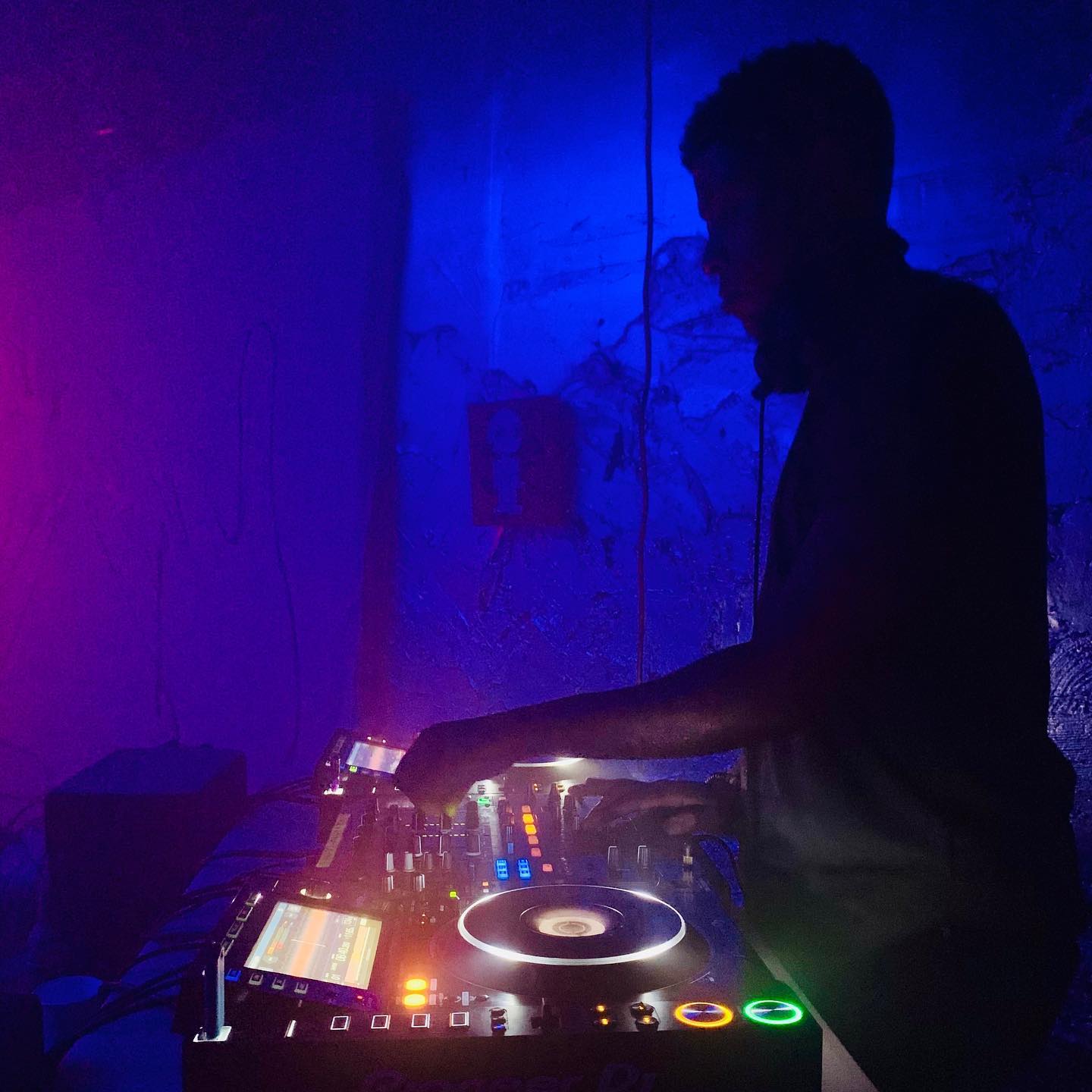 Have you ever traveled specifically to attend a music event? Why do you seek out those experiences?
A few times actually! Not counting bookings, hands down my favorite place to go to is D.C./Baltimore. Besides the fact that it's beneficial for one's mental health to get away from your everyday surroundings, I love visiting DC because of the amazing people I've met there that have become some of my dearest friends and music mates. Everyone from Damon Bradley, Ron Jackson, Juana, Saad Memon, to Adam Ross, Sasha Rindisbacher and Arthur Kimskii all share the passion for music that I have, and are also making quite the positive ruckus in the DMV area when it comes to dope DIYs and talent (within themselves).
What I also love about them is that they are all part of INCREDIBLE parties. From Sequence, to The Vortex, to Sprüdel, and the newly started Unfold by Amber (Bastet) and Craig (Aphreaq), it's just a mix of so many different shades of incredible techno attended by awesome humans. And the beauty of it all? They all support each other unconditionally.
If you DJ/produce under an alias, what is the story behind your alias? If you have multiple aliases, why differentiate between them? How does your name as a performer influence what you create, how do you relate to it?
When I first started playing out, I started off under the name Bouba, which is the African nickname for Ababacar. I had so many people who knew me as Bubba, that I wanted to keep a similar name that would still be recognized, but also touched closer to home in terms of my heritage.
At first I never really got the chance to play the type of techno I wanted. So I developed a more house/groove-oriented sound for myself to adapt with, especially considering I was a resident at TBA Brooklyn around that time. It taught me that there is a time and place for everything (as a DJ).
Before I started working with Rob Seurat for EXILE, I decided on creating another alias that really let me play the type of music I wanted to 100% of the time. I had to think hard about it but it ended up becoming something very simple: A.M.D. Essentially, it's just my initials! My full name is Ababacar Malick Diop, and I figured that if I was finally going to be myself musically, it should be done with my given name.
Can you share any tracks or mixes created by someone else that really bring you back to a place or are somehow connected to a specific time or locale?
Luigi Tozzi - Kracken (2014) is probably one of the most memorable tracks I can think of off the top of my head. Before I actually listened to it, it got my attention because the EP was called Myrmidon (off of Dynamic Reflection). Growing up, Achilles was probably my favorite Greek hero and he led the Myrmidon into battle so I had no choice but to check it out. I didn't realize it back then, but that was the sound I was going to be pursuing a few years later. It gave me a taste of a different kind of vibe that had uplifting, cinematic elements spewing out if it from start to finish. I, of course, kept searching and eventually found names like Edit Select, Deepbass, Ness, Claudio PRC and many, many more that have heavily influenced me over time.
Most memorable mix is definitely Deepbass' mix on Polegroup Radio. That was the first time I had the full range and idea of which direction I wanted to take my sets. He's definitely one of my top 5 favorites in terms of productions and sets and I can say I was lucky enough to meet him thanks to Craft (Daniele Ciocio) when he came to NYC to play a Twice As Proper around March of 2018. I did a great job of not fanboying FYI. Definitely fan boy-ed when I met Ness and Claudio PRC though.
Tracklist:
Sedric - Odyssee [Aarden Records]
Simone Bauer - Nereide [Sure Thing]
Atypikal - Thyamis [Koslif]
ASC - Cerulean [Silent Season]
Feral - Acid Forest [End Of Perception]
Craft - Pursuit of Passage [Monday Off]
droneghost - incantation 3 [droneghost]
DJ Sodeyama - Blank [End Of Perception]
Hakimonu - Insular Realms (Luigi Tozzi Remix) [Black Crow Records]
Max Gardner - Witching Hour [Occultists]
Skóll - Sarang [Oslated]
NFEREE - 4040 (Kontinum Remix) [NFEREE]
Epsilon - Koleop [IO Records]
Ausgang - Pteron [Ausgang]
Enkō - Okala [Subosc Records]
Wata Igarashi - Stratosphere [Bassiani]
Abstract Man - Swarm [On The 5th Day]
A Thousand Details - Origami [Northallsen Records]
Bohdan - Tungsten (Deepbass Remix) [INFORMA/PROXIMA]
Arnaud Le Texier - Push (Joachim Spieth Remix) [Children Of Tomorrow]
Celestial Rituals - Invoke (Ness Remix) [INFORMA]
Oscar Mulero - CV is Dead [Warm Up Recordings]
Evigt Mörker - Krans Av Stjärnor
Follow A.M.D:
Published October 2019.
♫