029. boxofbox
December 2020 | If you've been a livestream regular, you'll almost certainly recognize boxofbox as the chatroom participant with the encyclopedic memory for track IDs. With a meticulous methodology for seeking out and organizing tracks, this Durham, North Carolina-based DJ and bioengineer brings a taste for the sweaty and psychedelic to the decks. His mix for Spontaneous Affinity is an emotive listen, traversing everything from the euphoric to the pensive.
About the mix:
Given that we're entering month 9 of the Covid19 pandemic in the US, I wanted to snapshot how it feels for me to be playing/experiencing music at this moment. The goal here was to make a deliberately eclectic mix representative of my moods lately: hopeful, unsettled, wistful, a bit dark, dreaming, playful, melancholic, erratic, with some fleeting moments of tenderness and euphoria.
I went through several folders of stuff I've been itching to play, including some recent acquisitions, and landed on the Glacci, the Barker, and the Dadub/Retina.it tracks as the primary ones that would guidepost the flow of the mix. I knew I wanted to have the Barker track near the end, because it's got this sweetness yet it's still kind of thoughtful and longing–a nice, complex mood to leave a listener with during a lockdown.
From there I started seeding a playlist and loosely sorting by 'energy' to connect the feel of the three tracks in a form that I hope is interesting for y'all. I recorded the mix live into Logic via a Xone:96 using 3 XDJ-1000Mk2's and an Eventide H9 (this time just for a little reverb).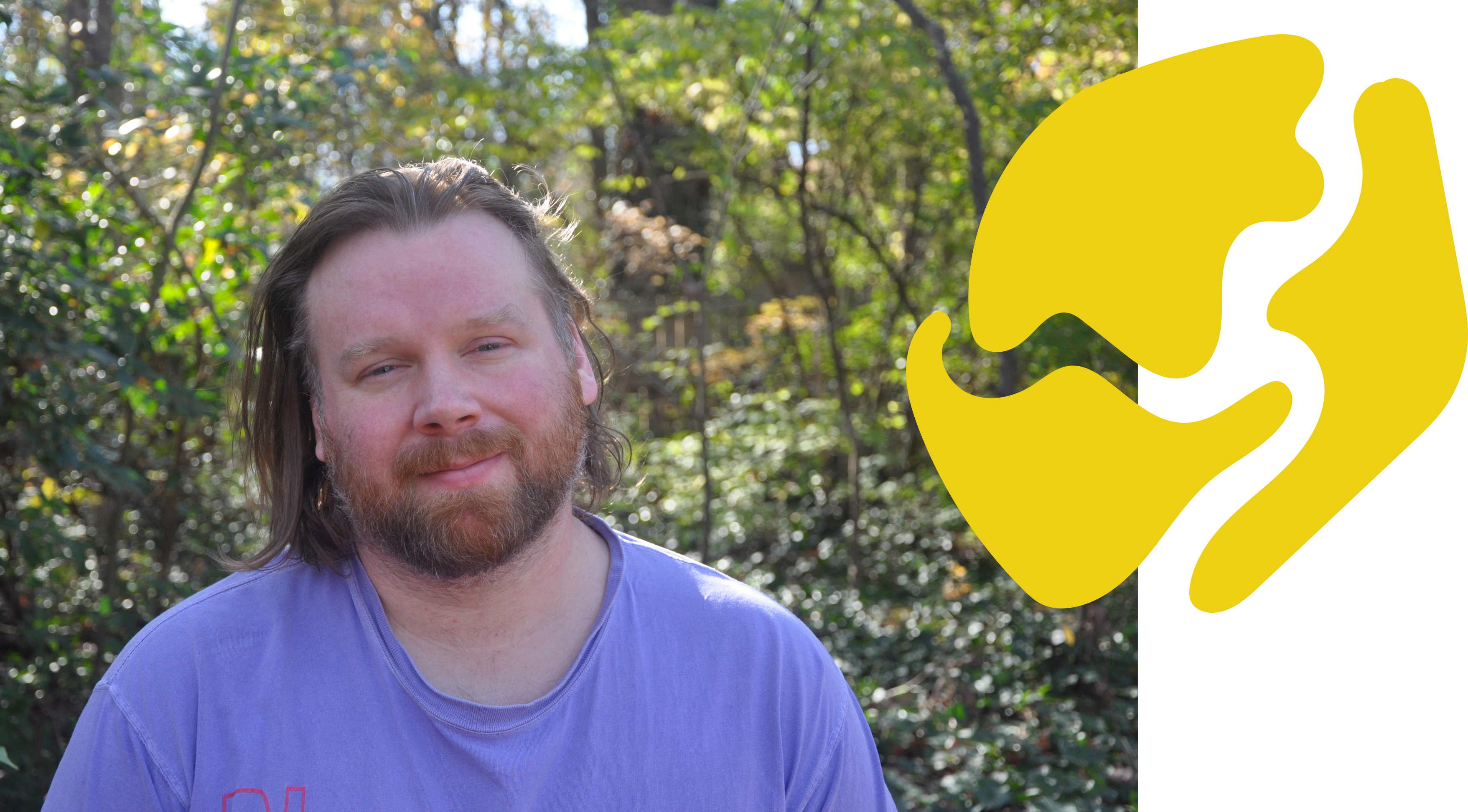 Photo: Allison Urban
Where did you grow up? How did that shape your sound or the way you relate with music?
I grew up in a suburb about 30 minutes southeast of Seattle. My formative years were during the pre-Napster, dial-up internet era, so my exposure to music was pretty limited (limited FM radio options, no cable so no MTV, stores in the local mall and whatever friends or the local Target had), but I was voracious for it.
When I was finally old enough to drive, I used to spend countless hours at Second Time Around (a used CD store in Federal Way), playing through every single CD across every genre at the listening station, coming home with hordes of plastic. Through this, my own sense of music interests and tastes started to take shape, obsessing over early 90s New Jack Swing, a wide swath of industrial/experimental music, a wild assortment of soundtracks to movies I had never heard of, and a serious dose of 'cheesy' pop dance music–it was also here I first encountered Kate Bush and Autechre on the same day.
This early-cultivated eclecticism fed into how I understand and consume music today: unceasingly hungry for it especially novel sounds/weirdness, with a complete disregard for genre boundaries, and a willingness to listen to anything once. Music is pretty damn fine y'all.
What was the first dance music experience that really stuck with you?
In 2005, I was moving into a house with my good friends Scott & Rob, and the house threw a raucous party for the outgoing roommate Jordana who I think was moving to NYC. The theme was 'Pack It In' a.k.a. the 'tight sweatpants party' and the house was overflowing with bodies, many whom ended up in their skivvies, because we had no a/c and it was super warm.
I remember this being one of the first moments where I saw folks on the dance floor act as a unified organism, a thriving, rhythmic, euphoric, and collective creature. Rather than the typical 'meat market' hook-up culture dance floors I had experienced, this is the first party that was truly a group of music-centered ravers ready to throw down together. At one point that house even had its own myspace page, but alas, that's been lost to time.
To what extent is utopia possible, and does dance music help us get there?
Your utopia is not for everyone. That is not to say a utopia cannot strive to be inclusive, but rather a single conception of a utopia is insufficient to realize the myriad, complex ways in which humans are and dream/long/need to be. In my mind utopia is not a realization, but a set of vectors, a recognition that work needs to continually be done, and not alone.
'Dance music' is a mixed bag with regard to this. On one hand, you have a continuum of communities striving to make spaces safer, less ableist, racist, sexist, -phobic, but at the same time, this system largely exists within systems that are rife with the rampant avarice of capitalism, more focused on individual excess than on community. I would also argue that the incentive structure of dance music, while important when angled toward connection and the sharing of cultural transmissions, doesn't really aim to effectively tackle systemic problems.
Though we can feel empowered by the sounds and spaces, it can often be more escapist than confrontational. So, at best it can be seen as a prototyping space, certainly a valid and important way to inspire, collect, ideate and activate individuals to strive together to make the world more utopian for others, but unless the fight leaves the dancefloor after the music ends, it's altogether not enough.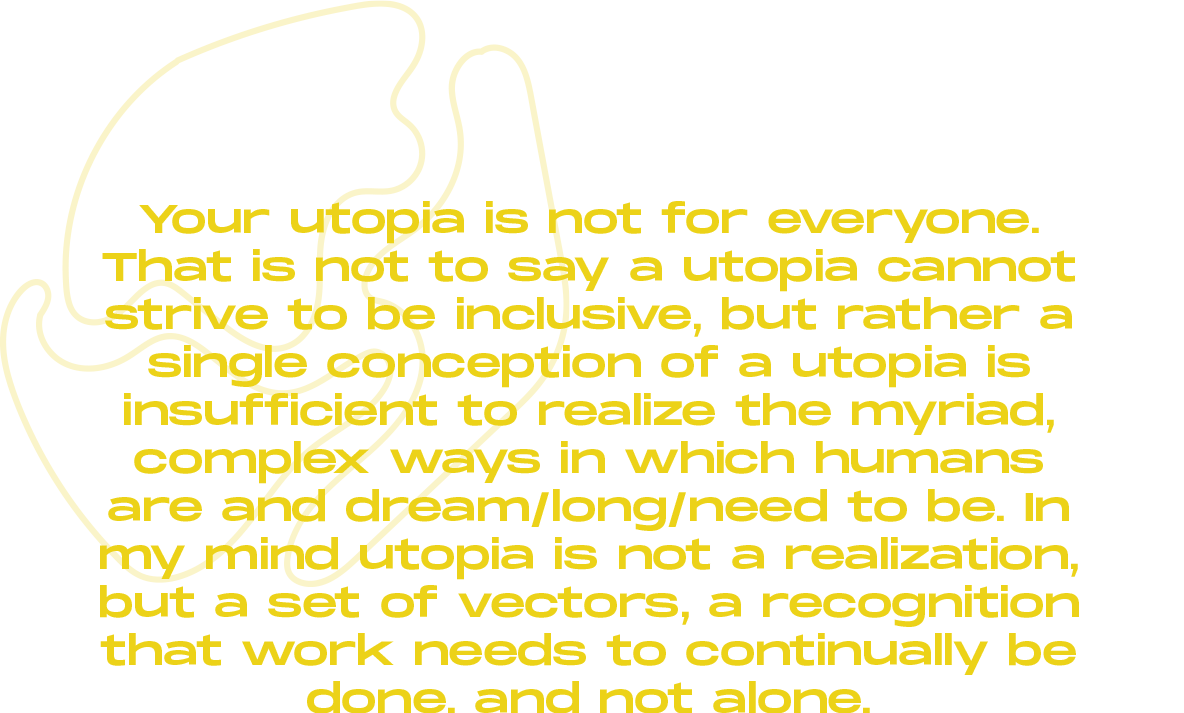 If I had one wish for the evolution of dance music communities with respect to a utopic vision, it is for more striving to extend the space of a collective dance floor into the greater community and connect more deliberately with other organizations to build together a greater constellation of utopian vectors.
Can you share any tracks or mixes created by someone else that really bring you back to a place or are somehow connected to a specific time or locale?
Janet Cardiff's Binaural recordings of walks
One of my favorite things to do after a long rave is to walk home from the venue where everything outside is vivid/heightened and alien. Cardiff's walks are the closest thing to recreating that feeling.
Bumblebee Unlimited – Lady Bug
The last real rager I went to before lockdown was Roi Perez closing Panorama Bar in early February. This was one of his last tracks and it left everyone weeping; it was a tender, beautiful moment that I've held onto even more tightly since the pandemic began.
Share a track you've always wanted to include in a mix, what you love about it, and why you've never managed to include it.
Barker & Baumecker - 'Promises In The Dark' a bonus track from this edition of Turns

First off, Sam & Andy are two of my musical heroes. What they can do to a dancefloor is unreal, and when they produce together... WOOF! Why do I want to play this particular one of their tracks out? Well, I think it's the perfect stream of crystalline tenderness to induce a long happy cry to on a dancefloor. But, this track is 7 and half minutes long and to get the effect the song deserves, it requires a very particular setting (probably a very big room), a rapt and intimate crowd, and keen timing/placement (it requires some real intensity for the emotional release). Who knows if I'll ever find the perfect moment for it, but it will always be on my USB, ready.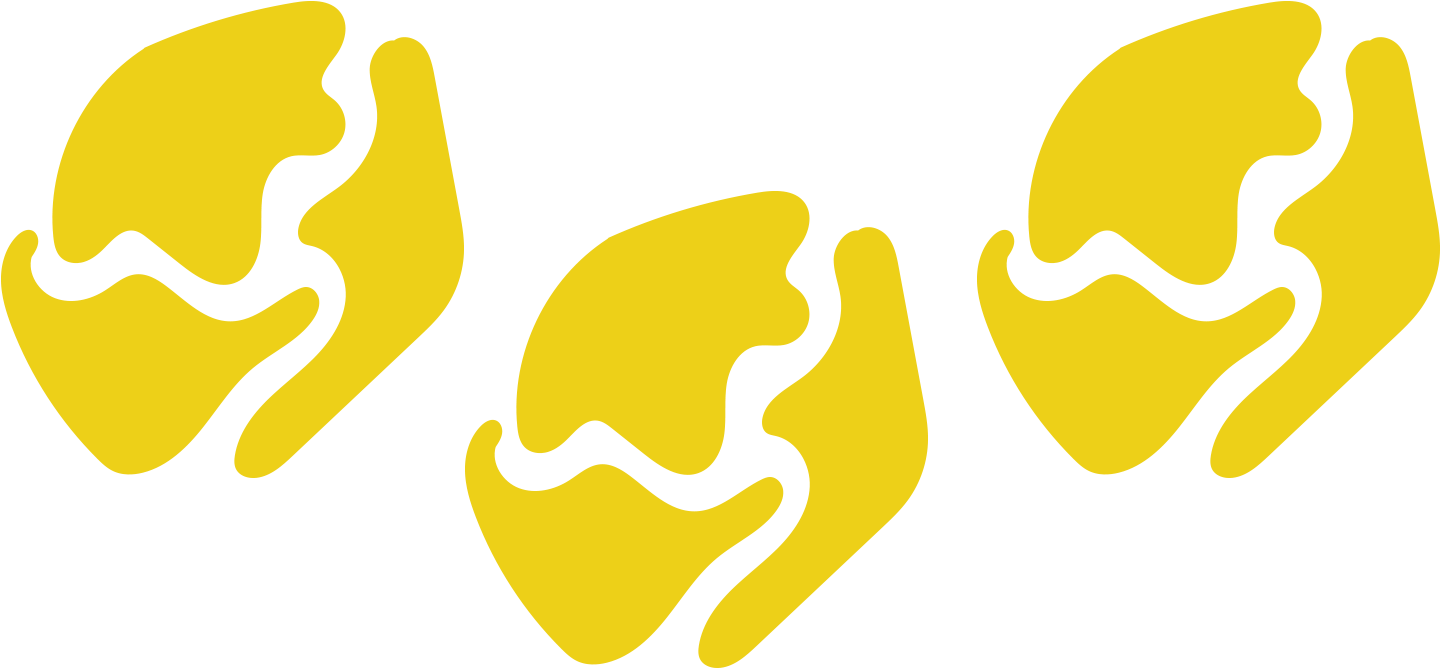 boxofbox's fee for this mix was donated to a local food bank through Feeding America and Bull City Mutual Aid to help provide direct support in Durham, NC.
Tracklist
??? - Don't Be A Worry, Baby (from 'Infinity Train')
Lockah - Push Off My Wire
The Gasman - Poison
HATENA - TOYS!
Glacci - Alzarin
Black Cadmium - Sexy Acid
Unknown Mobile - Sprites (Funky Edit)
Denham Audio - Bobby Wobbler
Ménage - Teambuilders
Oozy Zoo - Genetic Syllabus
Brandon Vare - Powerline
Adam Jay - Lexic
Fyu-Jon - Flexer
Sam Brickel - Prescient Dream
James King - Rinse out
Topdown Dialectic - Untitled 4 [FUR 084]
Holly Childs & Gediminas Žygus - Formless
Dadub & Retina.it - Kykeon
Peter Van Hoesen - Wintergrass (Looped)
Zeitgeber - Body In
Dorisburg - Splade
Nice Girl - 1011
Jonas Palzer - Faction
Pineyro & Relaxer - Take 1
Oobe - HD Mecca
Guido Flichman - Piroclastos
Mystic Letter K - Dreamstate
Gacha Bakradze - Constant
Iuna Niva - Multiplying Breaches
Roberto Rodriguez - Simulation Argument (David Granha Remix)
Quelza - Delagama
Lorn - Transmute
L own - Reunite
JMV - Limited Sight Distance
D-Leria - Her Smile
Sam Barker - Neuron Collider
Luis Pestana - Arde Asa
David Toop - Night frogs, La Sabana, Venezuela, 1978
Follow boxofbox:
Published December 2020.
♫